IBM Takes Bluemix To Europe Via Sogeti
IBM Takes Bluemix To Europe Via Sogeti
IBM allies with major European IT-advising partner Sogeti to offer the Bluemix platform to developers in 15 countries.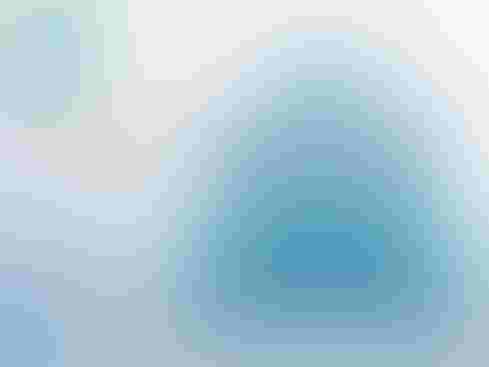 6 Ways To Get More From Data Science, IT
6 Ways To Get More From Data Science, IT (Click image for larger view and slideshow.)
IBM is partnering with Sogeti, a software test and IT technology firm, to supply the Bluemix platform-as-a-service to developers in 15 countries. Sogeti has a presence in the US and India, but the bulk of its business is in Europe.
That means IBM's cloud-based developer platform, an implementation of the open source Cloud Foundry set of tools and technologies, will be more readily available in Britain, France, and other key European technology-adopting countries. Sogeti realized about $100 million of its $1.7 billion in 2014 revenues in the US. Its US headquarters is in Miami Township outside of Dayton, Ohio.
Sogeti is a wholly owned subsidiary of Capgemini, and both are headquartered in Paris. Sogeti once stood for Société pour la gestion de l'enterprise et le traitement de l'information. It employs 20,000 technology professionals in its locations around the world. Sogeti is also an important partner of Microsoft, which this month named Sogeti USA a finalist for Partner of the Year for its ability to implement Microsoft technologies.
But IBM and Microsoft no longer compete in the manner that they once did, given the rise of new and powerful cloud competitors. IBM was the first Cloud Foundry implementer to announce that Microsoft's .Net and Visual Studio tools would work on its Bluemix platform. Soon afterward, Microsoft announced that it would follow IBM's lead and host Cloud Foundry on its Azure cloud.
[Want to learn more about how Microsoft .Net appeared on Bluemix? See IBM Bluemix Welcomes Microsoft's .Net.]
Both IBM and Sogeti are determined to participate in the growing market for cloud-based IT services, a market that IDC estimated at $56.6 billion last year and projects will grow to $127 billion by the end of 2018. Bluemix can serve as a platform for building next-generation applications to be run on-premises, in the cloud, or in a hybrid combination of both.
IBM and Sogeti together will be able to address ongoing European concerns about security in the cloud. "Many of our clients are looking to build more and more of their apps and systems with cloud," said Andreas Sjostrom, Sogeti's VP and global head of digital, in the announcement. "However, many are still hesitating to make such a transition due to requirements around data privacy, security, and performance."
To address those concerns, it will be recommending Bluemix Dedicated, or "your own, single-tenant Bluemix environment hosted in an isolated SoftLayer instance," according to IBM's information on Bluemix.
That may sound like Bluemix sitting on physical hosts dedicated to a single customer, but it is more likely a Bluemix environment on virtual servers, protected by secure VLAN communication links.
Bluemix in IBM SoftLayer data centers includes offerings of IBM WebSphere middleware and other IBM software, as well as third-party Cloudant's database-as-a-service. Data caching services are also available.
IBM's Steve Robinson, general manager of IBM Cloud Platform Services, said IBM will be able to help Sogeti developers use Bluemix to meet their customers' needs. The IBM/Sogeti combo could provide implementation methods for capturing machine data, for applying analytics, and for building software that takes advantage of the new data tools available.
Sogeti also has more practical expertise in converting enterprise data centers into more cloud-like infrastructure. Sogeti can help clients connect sensors in their data centers that collect information on heating, ventilating, and electricity consumption to the Bluemix cloud with its Internet of Things service. There, data will be analyzed to help clients run their data centers more efficiently.
Both parent company Capgemini SA and Sogeti are publicly traded on the Paris Stock Exchange.
Never Miss a Beat: Get a snapshot of the issues affecting the IT industry straight to your inbox.
You May Also Like
---