IBM Watson: First Medical School, Now An App Ecosystem
IBM Watson: First Medical School, Now An App Ecosystem
Going far beyond Jeopardy, IBM's favorite child is rounding up friends to make intelligent apps proliferate, in healthcare and other fields.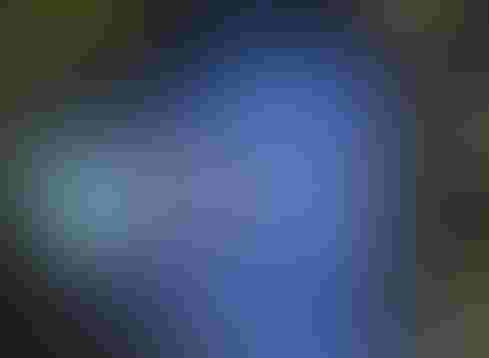 Google Barge: 10 Informative Images
Google Barge: 10 Informative Images (click image for larger view)
Watson, IBM's "cognitive computing system," started out as a brainiac game show contestant, easily beating its opponents on Jeopardy and attracting international attention while doing so. Since Watson's 2011 debut, "he" has moved on to bigger and better things: working to cure cancer, changing the way data is used in healthcare, and transforming the medical school learning experience.
Now, Watson's resources will be open to developers worldwide with the new IBM Watson Developers Cloud, and healthcare stands out as one of the main applications of the technology.
The cloud-hosted marketplace will allow application providers to develop Watson-powered apps. The marketplace will include a developer toolkit, educational materials, and access to Watson's API. IBM also will be launching a Watson Content Store, a cloud-hosted network where app providers can connect with third-party content providers.
"This is the day I was looking forward to since we started commercializing Watson," said John Gordon, VP of Watson Solutions at IBM. "We're bringing the power of Watson to the innovators of the world. It's far beyond what we would ever do by ourselves."
[ What will Watson's "children" be like? Read Beyond Watson: 3 Techs That Depend On Artificial Intelligence. ]
IBM used Jeopardy as a jumping off point, said Steven Gold, VP of Watson Solutions. Watson has since partnered with multiple healthcare organizations, including Memorial Sloan-Kettering and WellPoint, and has been used for several types of cancer research and predictive analytics.
Watson is more accessible than ever. He has shrunk from the size of a large bedroom to the size of a pizza box. His dialogue and interactive capabilities have been refined, and with the new cloud ecosystem, the possibilities continue to grow.
Partners are already building apps, which IBM plans to get to market in early 2014, Gordon said.
Those partners include MD Buyline, which developed a system that provides access to a research assistant to help clinical and financial users to make real-time, informed decisions about medical device purchases. There is also Welltok, which developed a system that rewards patients for engaging in healthy behaviors. Fluid Retail developed a Watson-powered expert personal shopper.
"The goal is to build and grow this to a fully-public, self-service development environment," Gordon said. "People with content and developers can come together in an innovative community to drive solutions."
For now, the cloud is limited to IBM's chosen partners, but that network will expand over time, Gordon said.
The first group to build a Watson app were eight interns, who had 13 weeks to build an app. IBM used their experiences to simplify the process and adapt it for early adopters.
IBM's darling is changing the way artificial intelligence works -- but does he ever make mistakes?
"Every day," Gold said. "Watson is a humble genius in the sense that he never assumes he's right. He believes there's probably more than one answer for any particular question and uses evidence and context to weight the confidence in the response."
Commercializing Watson has been a learning experience for IBM, Gordon said. The company is learning what it takes to build Watson solutions into a commercial environment across multiple industries.
"Watson is changing the way we can interact," Gordon said. "He's beginning a transformative era in computing. This is going to be the dominant form of computing in the future. Cognitive computing changes our experience with how we interact with solutions in the market."
Though the online exchange of medical records is central to the government's Meaningful Use program, the effort to make such transactions routine has just begun. Also in the Barriers to Health Information Exchange issue of InformationWeek Healthcare: Why cloud startups favor Direct Protocol as a simpler alternative to centralized HIEs. (Free registration required.)
Never Miss a Beat: Get a snapshot of the issues affecting the IT industry straight to your inbox.
You May Also Like
---