IBM Watson Goes On Silicon Valley Grand Tour
IBM Watson Goes On Silicon Valley Grand Tour
IBM execs tout Watson-as-a-Service, venture funding to tech startups in California.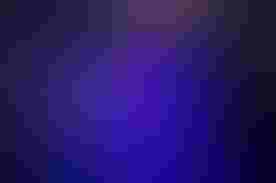 Lance Crosby, CEO of IBM's cloud unit SoftLayer is traveling up and down the Silicon Valley meeting with startups. But his mission isn't to get them to turn to IBM for cloud services, even though startups typically show a strong affinity for using cloud infrastructure.
Rather, he's busy introducing IBM's 14-year-old venture capital unit, which has $100 million to invest in firms that see new business opportunities from IBM's Watson analytics system. SoftLayer will offer Watson-as-a-Service out of three of its cloud centers -- in Dallas, London, and Hong Kong  -- Crosby said during a visit to InformationWeek offices on Wednesday, March 5.
"We moved the Watson Group to Manhattan's Silicon Alley, its tech hub," noted Crosby. That puts 2,000 Watson developers, maintainers, product managers, and marketers next to one of the highest concentrations of startups on the East Coast. IBM has previously partnered with Memorial Sloan Kettering, MD Anderson, Cleveland Clinic, Welltok, MD Buyline, and Wellpoint to explore what Watson can do when exposed to masses of medical data. One result, said Crosby, was Watson became more skilled at predicting impending cases of cancer from information in patient healthcare records than medical doctors were.
Although Watson is in just three SoftLayer data centers at this time, the big data analytics system is slated to be in all 40 by the end of the year. SoftLayer had 13 data centers when it was acquired by IBM last year; it added IBM's 12 cloud centers to its lineup and is busy adding 15 more. Application developers may connect to it through its public-facing cloud API, Crosby said. Part of his pitch is to encourage developers to learn to use that API.
[Want to learn more about one of the first companies to make use of Watson? See Watson Gets App Partner; Meet Welltok.]
The face of IBM Venture Capital Group is Claudia Fan Munce, managing director and VP of corporate strategy, and it's her job to find the young firms that understand how Watson can be a business opportunity for them.
"Watson is best as a service when there is learning going on in Watson itself," she noted. That's a new concept to get across to the young business thinkers and technologists inside startups. It's not only the amount of data that you bring to Watson that counts. It's the outcomes from using the data, as in doctor and patient healthcare records, that allow Watson to learn and provide data insights.
Munce thinks there are still many undiscovered uses for the big data analytics system. For companies with hundreds of thousands or millions of customers, Watson could aggregate many different forms of unstructured data, isolate the patterns found in each customer's data, and begin sorting out customer groupings in ways a human eye looking at the same data would find difficult to do.
Among IBM's large companies, the ongoing demand is for better management of customer data, reams and reams of it. If Munce can convince more Silicon Valley startups with such aims and initiatives to use Watson, Watson's future would be assured.
By investing in promising companies that use Watson, IBM Venture Capital Group is hand-feeding the start of an ecosystem of young companies that grow up skilled in the use of its big analytics system. If that becomes the spark plug of a long-term market for Watson-as-a-Service, than the $100 million investment will have met its goals.
Engage with Oracle president Mark Hurd, NFL CIO Michelle McKenna-Doyle, General Motors CIO Randy Mott, Box founder Aaron Levie, UPMC CIO Dan Drawbaugh, GE Power CIO Jim Fowler, and other leaders of the Digital Business movement at the InformationWeek Conference and Elite 100 Awards Ceremony, to be held in conjunction with Interop in Las Vegas, March 31 to April 1, 2014. See the full agenda here.
Never Miss a Beat: Get a snapshot of the issues affecting the IT industry straight to your inbox.
You May Also Like
---