iPhone Fingerprint Unlocking Case Raises Constitutional Issue
iPhone Fingerprint Unlocking Case Raises Constitutional Issue
As smartphone makers are increasingly adding fingerprint-sensor technology as a log-in feature for their devices, users may be unaware they may lose their right to the Fifth Amendment.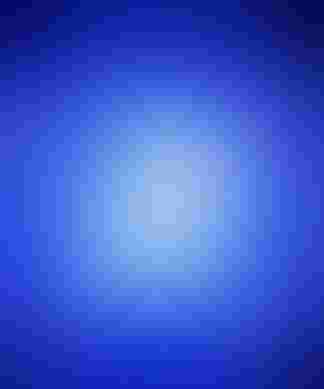 <p align="left">(Image: Rinat_Dasajev/iStockphoto)</a>
10 iPhone, iPad Apps For Data Nerds
10 iPhone, iPad Apps For Data Nerds (Click image for larger view and slideshow.)
On the off-chance law enforcement officials may one day want to peruse through the content loaded on your smartphone, there's a high probability you won't be able to stop them if it has a fingerprint sensor as its log-in.
In other words, you have lost the right to the Fifth Amendment, which guards against self-incrimination. Such was the case for one woman, who was recently targeted by the FBI. The bureau obtained a warrant from a Los Angeles Court to compel her to press her finger against the smartphone and unlock the device, according to a Los Angeles Times report.
Under the Fifth Amendment, one of the provisions states no one "shall be compelled in any criminal case to be a witness against himself." For this provision to kick in, however, it applies to law enforcement agencies and the government forcing an individual to make a statement or give "testimony" that could incriminate the individual, notes a report in Wired.
Pressing a finger against a smartphone's fingerprint reader is not considered a statement or testimony, and is lumped into the category similar to that of compelling a suspect to turnover a key to an airport locker, for example, according to Wired.
But, ironically, the Fifth Amendment would apply if a person were asked to provide his or her password or pin number to their smartphone. That's because it requires the person to make a statement to share such information.
Although the question of smartphone fingerprint readers and privacy is not widespread in the courts, it became a high-profile topic in the San Bernardino terrorist case when the FBI tried to unlock the shooter's iPhone but was initially prevented by its Touch ID.
The topic of Fifth Amendment rights and smartphone fingerprint readers is likely to become more prevalent in the future, however. According to a study by IHS Technology, shipments of fingerprint sensors for smartphones and other mobile devices are expected to soar to 1.6 billion units in 2020, up from 499 million last year.
[Microsoft's Mobile Mayhem: 9 Contributing Factors]
"As more smartphone brands have adopted fingerprint sensors, the market has expanded, and (fingerprint cards) FPC reacted very quickly to the industry's trend, shifting away from swipe sensors," Jamie Fox, a principal analyst with IHS, said in a statement.
He added that ultrasonic fingerprint sensors are the next form of the technology that is expected to soon enter the market. While that version will be even more secure against hacking, it still won't address the issue of the Fifth Amendment.
Never Miss a Beat: Get a snapshot of the issues affecting the IT industry straight to your inbox.
You May Also Like
---