Khan Academy Launches First State-Wide Pilot In Idaho
Khan Academy Launches First State-Wide Pilot In Idaho
Online tutorial site will work with 47 schools and educational programs to make Khan videos a routine part of K-12 learning.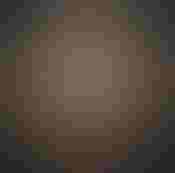 Educational 'Technology' Across the Ages
Educational 'Technology' Across the Ages(click image for larger view and for slideshow)
More than 10,000 students across Idaho will be getting Khan Academy videos for homework, as the tutorial website launches its first state-wide pilot aimed at integrating online education with the regular classroom experience.
Khan Academy is best known as a place where elementary, high school and college students go for help learning a concept they did not quite grasp when their instructor explained it. Particularly strong in mathematics and science, Khan Academy has been broadening its curriculum to encompass all subjects. Khan's JavaScript-based tutorials on computer science were also cited in this week's Code.org marketing campaign arguing that all students should learn basic programming skills.
The Khan Academy origin story starts with former hedge fund manager Salman Khan creating videos to tutor his cousin in mathematics. He began to share these more widely with the children of friends and relatives until he was inspired to create a non-profit website to share them with the world and invite other instructors to share their teaching in the same way. Major sponsors include The Bill and Melinda Gates Foundation, Ann & John Doerr, the O'Sullivan Foundation, Reed Hastings, Google and the Windsong Trust.
[ Salman Kahn on expanding the value of online instruction: Video from the Web 2.0 Summit in 2011. ]
As Khan Academy's online reputation has grown, one of its major initiatives has become seeking better ways of integrating online instruction with the classroom experience. The Idaho program is being funded by a $1.5 million grant from the J.A. and Kathryn Albertson Foundation, a Boise-based, private family foundation committed to "limitless learning for all Idahoans." The money will pay for training, technology, technical assistance and assessment.
The Center for Innovation in Teaching and Learning at Northwest Nazarene University will support implementation of the Khan Academy program and will conduct research focused on using the videos to improve math instruction. "We want to know that it's not just a fad but does improve student achievement," said center director Eric Kellerer. "In some of the smaller pilot studies Khan has done, they've seen dramatic results in 90 days. We're going to have a whole year to work with them." The program will start in the fall, although many Idaho teachers are already getting a start on it on their own, he said.
"If it takes off, I think it will spread two ways," Kellerer said. "One is virally, by word of mouth, because teachers tell each other when they find something that works. Also, if the research turns out to show this has improved academic importance, my job is to get the word out."
Although some of the schools will also be integrating Khan videos into science or computer programming instruction, math is a particularly important focus for Idaho because only 38% of students are performing at or above grade level, according to standardized tests, Kellerer said. Math instruction is also challenging for instructors, given that in a seventh-grade class there might be some students performing at a third-grade level and others at a tenth-grade level, Kellerer said. It's common for a third of the students to be keeping pace with the class, a third to be tuning out because they are so far behind, and a third to be bored because they are so far ahead, he said. Teachers do the best they can to serve all these students, but self-paced tutorials provide a way of helping struggling students catch up, while those who are excelling can work ahead, he said.
Although Khan Academy is already a powerful tool for the individual students who seek it out, integration with the classroom experience makes it "a little more intentional," Kellerer said. "When the teacher becomes a part of the experience, the teacher can watch behind the scenes to see the progress the student has been making." Khan's software allows students to share reports on their progress with teachers as well as parents and other learning coaches, he said. Salman Khan visited Idaho in 2012 as part of the Ed Sessions speaker series sponsored by the Albertson Foundation. The month prior to his visit, KhanAcademy.org registered nearly 40,000 users from Idaho. The month after his visit, the number jumped to 55,000 users, according to the press release. Enthusiasm grew following a two-day Khan Academy teachers' workshop in October, which drew more than 200 teachers from around the state (see video). That led the foundation and Khan Academy to start planning this pilot program.
An independent committee selected the grant winners from among 75 traditional, private, enrichment programs and charter school applications. There were 36 grant winners, including 11 school districts who will bring multiple schools into the program, for a total of 47 schools and educational programs. One of them is the school program run by the Department of Corrections, which presented a particular challenge because inmates are not allowed Internet access, Kellerer said. Fortunately, Khan Academy offers a version of its course catalog that can be viewed offline.
"In our latest visits to Idaho, we already started to hear success stories," Khan said in a prepared statement. "Teachers told us about students who were able to race ahead while other students took time to finally fill in unique 'Swiss cheese holes' or gaps in knowledge from previous years. But we're also excited about the stories we haven't heard yet -- especially stories from rural and frontier regions where we haven't been able to visit. There's a tremendous amount of possibility in these regions where resources have historically been strained."
Kellerer said the classroom technology used to implement the program will vary from school to school, based on grant applications, but includes PCs, iPads and other tablets. Google's Chromebook devices are featured in many of the proposals because of their low cost, integrated keyboard and proficiency at displaying online content, he said.
"One of the grant proposals that came in for this said we really don't need any money or equipment for this, what we want is the training and professional development and training about this," he said.
Although the state Department of Education so far is merely monitoring the program, Kellerer said he hopes to see it become more actively involved if his research shows results. "The first step is to make sure this does as well as it says it does," Kellerer said.
Follow David F. Carr on Twitter @davidfcarr or Google+.
Never Miss a Beat: Get a snapshot of the issues affecting the IT industry straight to your inbox.
You May Also Like
---