Microsoft Windows 8.1 Update Takes Shape
Microsoft Windows 8.1 Update Takes Shape
Details about upgrades to Windows 8.1 and Windows Phone 8.1 emerge, as Microsoft urges customers to dump Windows XP.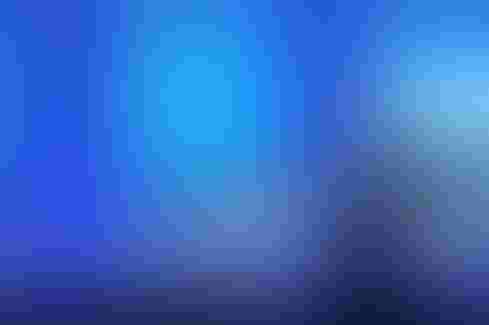 7 Mistakes Microsoft Made In 2013
7 Mistakes Microsoft Made In 2013 (Click image for larger view and slideshow)
For several days last month, Satya Nadella's impending promotion to Microsoft CEO was one of the technology industry's worst-kept secrets. In the days since, more reports about Microsoft's confidential plans have trickled out, including leaks about upcoming updates to Windows and Windows Phone.
Expected this spring, Windows 8.1 Update 1 includes a number of tweaks to make the touch-centric OS more appropriate for mouse-and-keyboard use. Microsoft has yet to confirm the update, but with several functional builds hitting the web over the last few days, signs point -- barring a veto from new boss Nadella -- to an imminent release.
Previously leaked details included UI changes that make Modern apps respond to mouse clicks more as desktops apps do, as well as a new option to pin Modern apps to the desktop taskbar. Update 1 will also reportedly recognize whether it is running on touch or nontouch hardware. This will allow it to adjust dynamically which user interface elements it displays and which programs it uses by default to launch certain files.
[Will Satya Nadella and Bill Gates click? Read Nadella, Gates: Right Team for Microsoft?]
The tech enthusiast site McAkins Online uncovered additional details over the weekend while investigating a recently leaked build. The site said that, when an app has been added to the taskbar, users can right-click the app's pinned icon to reveal a Windows 7-style jump list of related features and items.
Figure 1:

A leaked build of Windows 8.1 Update 1 includes Windows 7-style jump lists for Modern apps pinned to the taskbar.
(Source: McAkins Online)
Modern apps also include new access to the taskbar in Update 1, McAkins said. Whereas Windows 8.1 currently keeps desktop UI elements out of the Modern UI, Update 1 enables users to access the desktop taskbar from within Modern apps by navigating the mouse to the bottom of the screen. This move toward cross-pollination between Windows 8.1's two UIs fits into reports about Windows 9, which is expected to push the concept further by allowing Modern apps to be run in a windowed mode on the desktop.
As for Windows Phone, Microsoft is evidently making progress on the long-awaited Windows Phone 8.1 operating system. Previous reports have indicated the OS will include a notification center and digital assistant, features already present in iPhone and Android smartphones. Though Cortana, the alleged digital assistant, is still mostly the stuff of rumors and guesswork, new evidence of the notification center emerged in the last few days. The Windows fan blog site Winphollowers has published purported screenshots of Windows Phone 8.1's "Action Center."
Figure 2: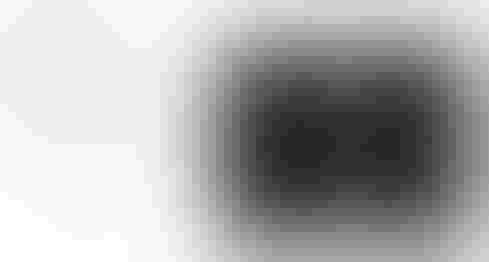 A screenshot displays an "Action Center" Microsoft will allegedly debut with Windows Phone 8.1.
(Source: Winphollowers)
Citing unnamed sources, the website The Verge reported Monday that Microsoft has begun sharing an early version of its Windows Phone 8.1 SDK with select developers. On cue, a developer started a Reddit thread Tuesday morning that catalogues the SDK's various feature upgrades.
Neither Cortana nor the Action Center are present in the kit, suggesting that if Microsoft is planning these tools, it doesn't want to spill the beans early. But the SDK does include at least one potential blockbuster change -- support for "Universal Apps" that let developers build Windows Store and Windows Phone titles using the same HTML and JavaScript code. This move could encourage app-makers to pay more attention to Microsoft's Live Tile ecosystem, and might represent the early stages of a rumored Windows Phone-Windows RT merger. 
Other features discovered in the SDK include an option to select which apps receive texts; a tool to track battery life; separate Music and Video apps in place of today's combined Music + Video app; and Internet Explorer 11 with improved YouTube support. The kit also tweaks the mobile OS's multi-tasking feature; currently, apps terminate when the user hits the back button, but based on the SDK, Windows Phone 8.1 will instead suspend apps in the background, more like the multi-tasking in Windows 8.1.
Microsoft's devices and studios group is also evidently building a new reader app for Windows. According to a recent job posting, the company is looking
for a software design engineer to build a "groundbreaking interactive reading app on Windows, which incorporates books, magazines, and comics." Windows 8.1 already features a somewhat basic reader app, but the employment listing suggests a more robust and interactive version is in the cards. Microsoft is also reportedly working on a separate Office Reader app, which is thought to be a cross-platform tool that will support a range of content, including textbooks. An early version of the Office app was allegedly demonstrated last fall at an internal meeting.
A new Microsoft campaign demonstrates why the company is evidently working so hard on updates to make its Live Tile ecosystem more attractive. In a blog post published Friday, Microsoft senior marketing communications manager Brandon LeBlanc encouraged people who have already moved on from Windows XP to help their friends and family do the same.
It's easy to see why Microsoft feels compelled to push users along. According to Net Applications, Windows XP (which will lose support in April) still accounted for more than 29% of desktop users in January. Windows 8 and 8.1 combined to encompass only 10.58%. The new OS has achieved modest inroads among tablet users but has been mostly ignored by Microsoft's traditional customers, such as businesses.
"Windows 8 and the enterprise aren't things you usually hear in the same sentence," IDC analyst Al Gillen told us late last month. Most enterprises don't rely on Modern UI applications, and Windows 8.1 doesn't help most employees complete their jobs any faster.
LeBlanc's blog post hit a sour note with some Microsoft customers, who voiced their frustration in the post's comment section. "It's not that Windows 8 is non-intuitive or challenging to learn, it is that it literally cripples a non-touch device," said one of several commenters to decry the challenge of running Windows 8.1 on nontouch hardware. "Installing it on a computer makes that computer essentially non-usable."
Other bemoaned Windows 8 and 8.1 in general, while others took umbrage with LeBlanc's assertion that most of his readers had already moved on from Windows XP. LeBlanc defended the statement in a comment of his own; he said that Microsoft's analytics data "shows very few people are visiting our blog on PCs running Windows XP."
The InformationWeek Conference is an exclusive two-day event taking place at Interop where you will join fellow technology leaders and CIOs for a schedule packed with learning, information sharing, professional networking, and celebration. Come learn from one another and honor the nation's leading digital businesses at our InformationWeek Elite 100 Awards Ceremony and Gala. You can find out more information and register here. In Las Vegas, March 31 to April 1, 2014.
Never Miss a Beat: Get a snapshot of the issues affecting the IT industry straight to your inbox.
You May Also Like
---