Microsoft Windows' Future: 8 Revelations
Microsoft Windows' Future: 8 Revelations
From a new Start menu to Cortana to the Internet of Things, Microsoft previewed the future of Windows this week at Build.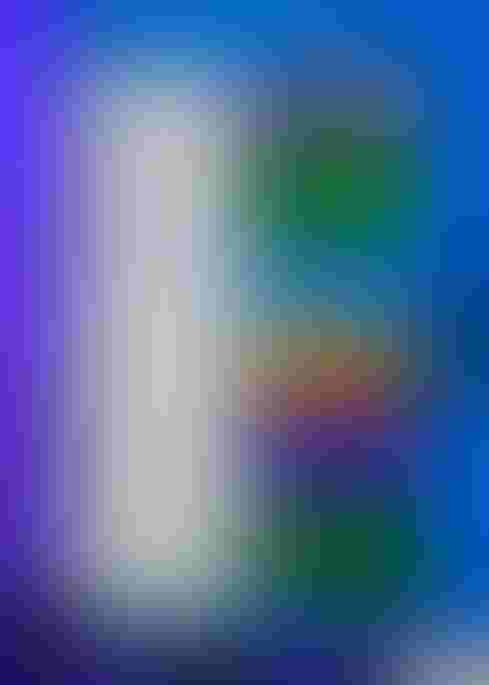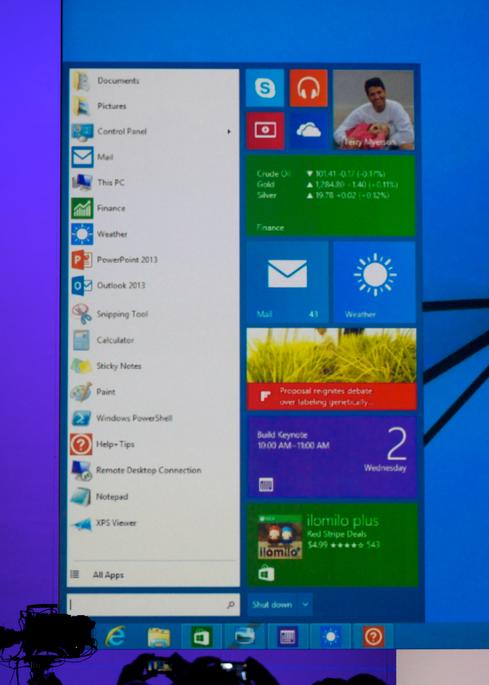 The Start Menu's coming back, but Live Tiles aren't going away.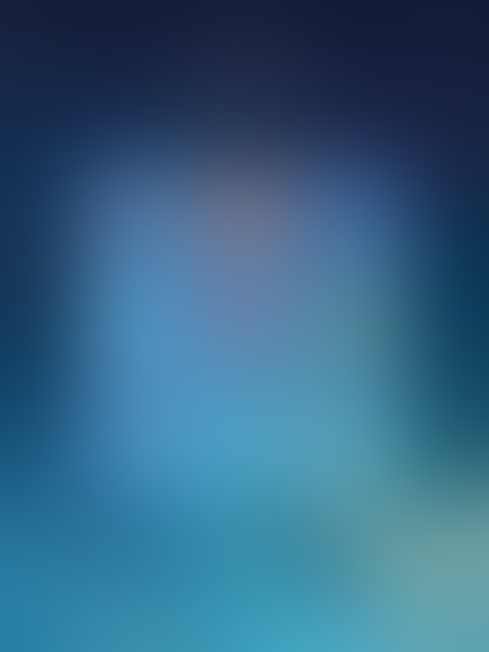 Microsoft Office For iPad: 7 Questions Answered
Microsoft Office For iPad: 7 Questions Answered (Click image for larger view and slideshow.)
Rumors have held for months that Microsoft would use Build, its developers' conference, to preview Windows 9. That didn't end up happening, but executive vice president of operating systems Terry Myerson did his best to make sure attendees weren't disappointed.
Noting that customers want Microsoft to be more transparent about its plans, Myerson revealed an unusually forward-looking and wide-ranging Windows roadmap. Official references to Windows 9 might have been missing, but the company spilled the beans on topics that ranged from April 8's Windows 8.1 update to the eventual return of the Start menu to the OS's invasion into the Internet of Things.
What can you expect from Windows? Here are eight changes coming to world's most ubiquitous operating system.
1. The Start menu is coming back.
Myerson noticeably deflated the audience of approximately 5,000 people when he said he wouldn't be introducing the next version of Windows. He clarified, however, that he wanted to share aspects of the company's long-term roadmap -- that is, things that won't be arriving in Tuesday's Windows 8.1 update.
A few minutes later, Myerson provoked the day's loudest applause when he unexpectedly unveiled a Start menu, the absence of which remains a prominent Windows 8.1 criticism. Instantly familiar to Windows 7 users but infused with a healthy dose of the tiled Modern UI, the new Start menu will arrive in a future update, though Microsoft did not offer timing expectations. Myerson didn't delve into any functionality details, and in an interview, a Microsoft rep was quick to say that the Start menu is a work in progress whose appearance and functionality could still change.
Figure 1: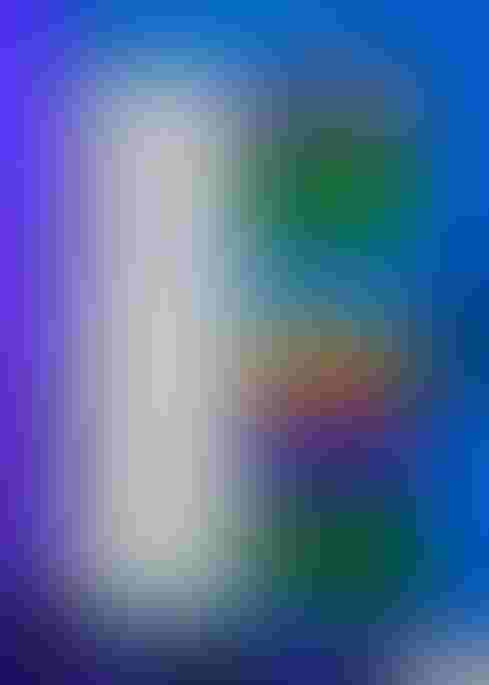 The Start Menu's coming back, but Live Tiles aren't going away.
2. Microsoft is not going to kill the desktop.
When Microsoft released Windows 8 without a boot-to-desktop option, many accused the company of force feeding the Modern UI to users. This criticism led some to speculate that Microsoft might kill off the desktop altogether.
However, Myerson stressed during Build that Microsoft remains committed to the desktop. Based on his presentation, the company seems determined to integrate Modern apps into the desktop experience, but it also appears more receptive to the UI needs of traditional mouse-and-keyboard users.
3. Cortana and personalization will pervade the Windows ecosystem.
At Build, Microsoft introduced Cortana, a digital assistant that will compete with iOS's Siri and Android's Google Now. The app boasts a fairly open model that allows it to interact with a variety of other apps through spoken and typed commands.
Figure 2: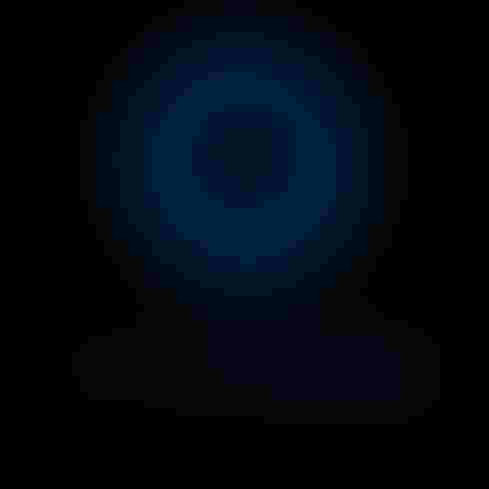 Cortana, Microsoft's answer to Siri and Google Now.
Microsoft also hopes to position its digital assistant as the market's most personalized, thanks to close integration with Bing and the user's Microsoft
accounts. Cortana visualizes the data it collects in a virtual "Notebook," which the company says will keep users in control of how the app stores and uses personal data.
Currently, Cortana is only a Windows Phone 8.1 product -- and a beta, at that. But if Microsoft has preached a theme lately, it's been personalized experiences that span devices. The concept was a major talking point in recent Office announcements, for example, and it underscores large parts of the company's OneDrive and Bing strategies. It's likely only a matter of time until Cortana extends to Windows devices and the Xbox.
4. Modern apps will look more like legacy apps and will eventually run in windows on the desktop.
Tuesday's Windows 8.1 update includes a number of tweaks to make Modern apps behave more like legacy titles. The new titles can be pinned to the desktop taskbar, for example, and once they're launched, they can be minimized just like traditional desktop applications. The update also modifies the Start screen to make it friendlier to mouse-and-keyboard users; for example, context menus surface when users right-click Live Tiles. But thanks to the taskbar changes, users can now run Modern apps completely from the desktop, without ever accessing the tiled Start screen.
Figure 3: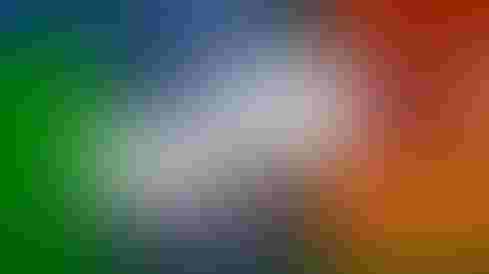 The Modern UI will soon include right-click context menus.
Eventually, Microsoft will take this effort further by enabling Modern apps to run in windows on the desktop. Microsoft execs told developers this strategy will expose their apps to new users, and in an interview, Microsoft product manager Brad McCabe said the changes challenge the notion that Modern apps are driven exclusively by touch. As was the case with the Start menu, Microsoft would not say when windowed Modern apps might arrive.
5. Windows is coming to the Internet of Things.
Processors are smaller and more powerful than ever, which means they can be placed in almost anything. Microsoft demonstrated this point with a giant piano -- played via stomping feet, a la the movie Big -- that runs Windows.
Figure 4: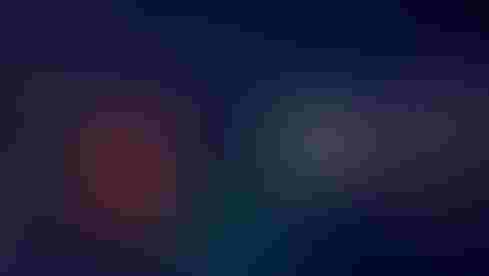 Windows is coming to the Internet of Things.
What's the point of such a device? Right now, mostly to show off. But CEO Satya Nadella, echoing remarks he made last week when introducing the Office suite for iPads, said new form factors will emerge that challenge how we define computers. These devices, perhaps even pianos, will collect data about their users and environments, allowing us to quantify virtually everything, and to extract new insights via big data technologies.
Figure 10: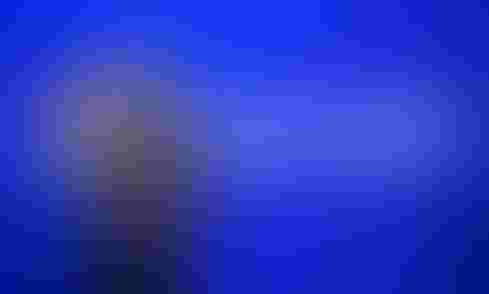 In his few appearances as CEO, Satya Nadella has preached
the potential of data-driven personalization.
Microsoft is hardly the only company harboring this interest. Cisco has been evangelizing many of the same talking points for the last year, Intel dedicated its CES presence largely to the Internet of Things, and Apple and Google have shown interest in translating their operating systems from conventional computing devices to "things" such as cars and clothing accessories. But with Nadella at the helm, Microsoft appears ready to ramp up this agenda.
Figure 5: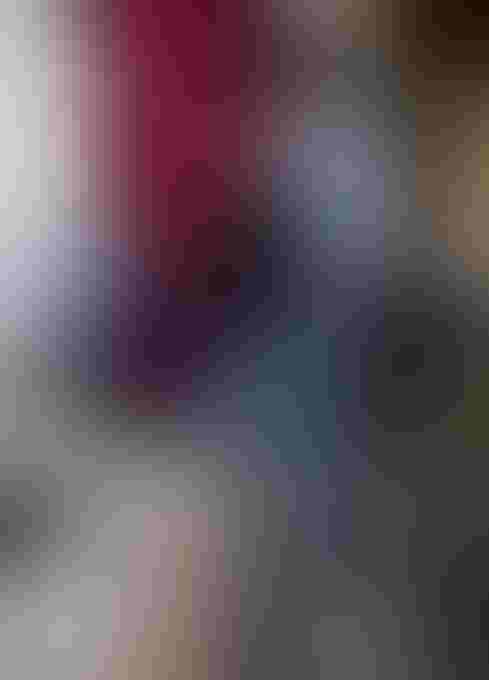 A Build attendee tests out Microsoft's Windows-powered piano.
6. Universal apps are finally here.
Since launching Windows 8 and Windows Phone 8 in 2012, Microsoft has worked to unify the code across its various platforms. With enough unification, or so the running commentary has gone, developers would be able to write a single app and deploy it across the entire Windows ecosystem, from phones to PCs.
At Build, Microsoft announced that these benefits are no longer theoretical. Thanks to new tools, developers can now target any device type with a single
set of code. The new version of Visual Studio automatically adjusts the interface, producing a workable version for each platform. If developers choose, they can tune segments of the code to further tailor a given version of their app to a particular device. One upshot is that, whereas developers must still build separate apps for iOS and Mac OS X, they can develop for Windows and Windows Phone via a single pipeline.
Figure 6: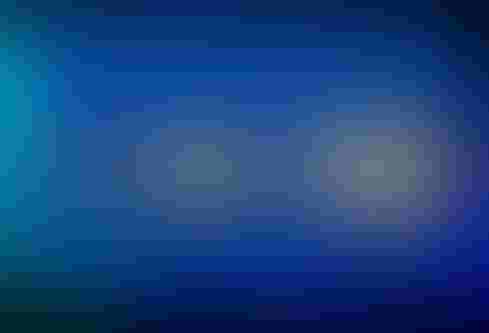 Developers can now create universal apps for Windows
smartphones, tablets, and desktops.
"I think it's enough to quiet the rebellion amongst the diehard Microsoft devs," Forrester analyst Jeffrey Hammond said in an interview. "We've been getting into a situation where they are not able to defend developing for multiple Microsoft platforms."
But Microsoft also emphasized that its tools can help with cross-platform development, especially for the web. Since Nadella took the reins, Microsoft has stressed that it wants its technology everywhere, not just inside the walled garden of the Windows ecosystem. If that means developers use Visual Studio to target iOS, Android, and Windows Phone concurrently, Microsoft is happy to oblige.
Figure 7: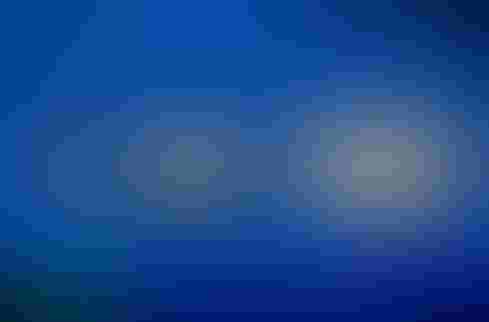 Once a basic universal app is built, developers can tune the UI
to match a specific form factor.
The company also demonstrated a way to "broker" legacy apps into newer versions. A company can take an aging business app built for old desktops, re-appropriate portions of the code, and feed them through Microsoft's tools to produce a new Modern-style app. The company positioned this tactic as a way for IT to embrace new approaches, such as touch, while continuing to collect on previous investments.
7. Windows is pursuing new UI inputs.
Windows came to prominence with mice and keyboards, and Microsoft has been trying for more than a year to popularize touch. But at Build, Microsoft execs also emphasized Kinect-based gesture controls, even going so far as to call them "the future." Natural language technologies, which were on display in Cortana, represent another of Microsoft's obvious interests. During a brief preview of touch-first Office apps for the Modern UI, Microsoft reps also discussed the potential for high-precision styluses and similar accessories.
Figure 8: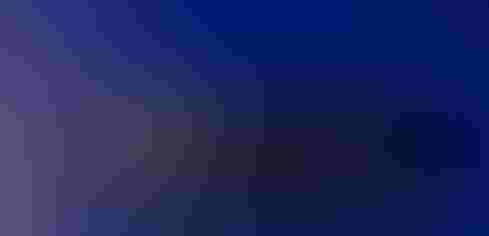 Microsoft has big plans for Kinect technology.
8. Windows will run on devices at all price points.
Microsoft officials pointed out that, whereas some digital assistants are available only on high-end devices (read: Apple's Siri), Cortana will be available across the spectrum once Windows Phone 8.1 launches this spring. They also pointed out that all current Windows Phone 8 devices should run the new OS (a jab at cheap Android models that run old versions of the OS). The point? With most device growth in emerging markets, Microsoft senses an opportunity to deliver a premium experience to budget-minded demographics. This tactic includes not only smartphones, but other devices, as well; McCabe said the Windows 8.1 update reduces the OS's footprint, which should enable it to run on less powerful, less expensive hardware.
Figure 9: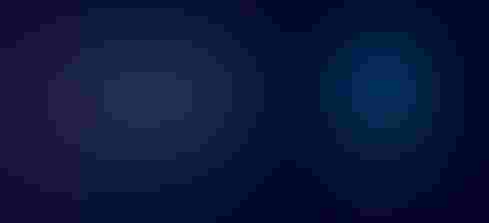 Thanks to eliminated license costs, Windows devices should be
available at a wide range of prices.
Microsoft is changing its licensing system to accommodate the new strategies. It will no longer charge for Windows licenses on devices with screens smaller than nine inches, and when the Internet of Things version is ready, it will be free, as well.
Mobile, cloud, and BYOD blur the lines between work and home, forcing IT to envision a new identity and access management strategy. Also in the Future Of Identity issue of InformationWeek: Threats to smart grids are far worse than generally believed, but tools and resources are available to protect them (free registration required).
Never Miss a Beat: Get a snapshot of the issues affecting the IT industry straight to your inbox.
You May Also Like
---