Mobile Payments Won't Replace Cards And Cash Anytime Soon
Mobile Payments Won't Replace Cards And Cash Anytime Soon
Why mobile payment apps remain on the fringes despite security and authentication benefits.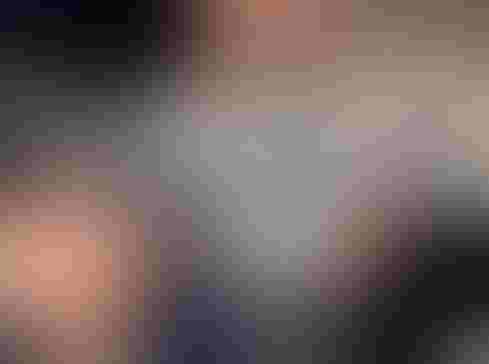 Diners Club introduced the idea of the modern plastic credit card in 1951. Paper as a currency goes back to the 7th century when the first banknotes were issued in China during the Tang Dynasty. With each of these ideas, it took time and changes to the original form to achieve today's wide acceptance.  
The digital revolution that vanquished the old ways of doing so many things now has mobile payments as its champion. Will mobile payments truly change the way the world pays for stuff?
[McDonald's and other retailers report more consumers using mobile payments. Read Apple Pay Sparks Interest In Mobile Payments]
Well, a funny thing happened on the way to mass adoption -- consumer behavior got in the way. People have a unique relationship with their money and introducing a new technology into the current mix won't necessarily change their habits.
According to a new survey on mobile trends by my company, web and mobile design firm Comrade, less than one in 10 consumers say they prefer to use mobile payments versus their credit cards or cash. What's significant is that adoption rates are similar to previous years and growth has actually slowed. To jump-start the mobile payments trend again, the following barriers have to be addressed:
Consumers must see making a mobile payment as more convenient than cash or credit cards. Currently accessing your wallet for cash or swiping a credit card takes seconds. Accessing an app, retrieving a QR code, or typing in a recipient email address to facilitate a payment is no more convenient. The ease of use for Apple Pay may start to address this issue, but new iPhone 6 penetration continues to be low and major box retailers like Home Depot, Wal-Mart, Rite Aid, and CVS have declined to accept Apple Pay while they develop their own payment alternatives.
Having too many choices in mobile payment tools leads to consumer confusion. In addition to Apple Pay, there are numerous different ways to accept mobile payments including Flint, Square, GoPayment, ROAMpay, PayPal Here, or PayWave. And then there are the bank provided solutions, which add to the confusion. 
Mobile payments must provide more value beyond facilitating the transaction. Rewards programs have been spurring the use of credit cards for millions of people and they've become ingrained in how people pay. "I want the miles for this" or "I use this card for groceries because I get more points" can be heard in everyday conversation.
The good news is that people aren't against the idea of their mobile phone playing a part in their financial lives. In the Comrade mobile trends survey mentioned earlier, over 52% of consumers use their mobile phone to access other banking and money related functions, and 56% said they were willing to trade a simpler experience (like swiping a card) for greater security against fraud. 
To overcome these barriers and displace cash and credit cards, mobile payments have to provide more value and convenience to consumers. More immediate ways to influence people's relationship with their money in a mobile context include preventing fraud by adding user controls and/or using biometrics to authenticate purchases.
It takes baby steps to gain traction with any new technology -- consumers and businesses will need to walk before they run. Credit cards and cash took a lifetime to gain acceptance into people's daily lives. While a burgeoning technology like mobile payments have notable benefits like portability and security, it won't replace trusted standbys like cash and cards until it becomes more convenient and a few clear market leaders emerge to make consumers feel more comfortable in moving to the next evolution of payment.
Apply now for the 2015 InformationWeek Elite 100, which recognizes the most innovative users of technology to advance a company's business goals. Winners will be recognized at the InformationWeek Conference, April 27-28, 2015, at the Mandalay Bay in Las Vegas. Application period ends Jan. 16, 2015.
Never Miss a Beat: Get a snapshot of the issues affecting the IT industry straight to your inbox.
You May Also Like
---