Rethink Customer Service Tools to Be the Solution, Not the Problem
Rethink Customer Service Tools to Be the Solution, Not the Problem
Despite the proliferation of new technology tools for customer service centers, efficiency is falling. What to do?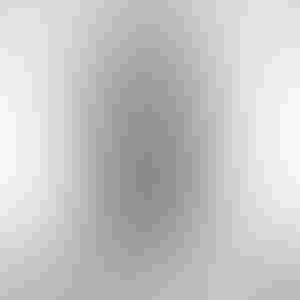 "I'm still here … apologies for the delay … my systems are really slow today." How many times did I hear my reps say this, or something like it, while walking the aisles of the contact center that I used to lead?
Too many to count.
Utterances like these prompted me to take action with my IT partners and third-party vendors to improve our systems and tools so that our reps could be more efficient and create a better customer service experience. We worked together to create easier to navigate systems that ran more smoothly, and we purchased a technology intended to streamline processes for our reps, and therefore create a better service experience.
Yet our customer service metrics, both internal and customer-derived, didn't seem to move much at all. And the apologies from our reps to our customers regarding our systems only continued (and possibly got worse).
A recent Gartner study revealed that this is an industry-wide problem. Customer service and support leaders are still trying to overcome this same challenge today:
Over 95% of surveyed service leaders agreed that improving frontline productivity is a critical objective; yet,

Talk time is up nearly 14% over the past several years—while call volume has remained the same.
What are we missing? The challenge seems to have an obvious solution: improved systems and tools. Unfortunately, solutions have yet to successfully move the needle.
So, how can customer service leaders and IT leaders partner to improve frontline productivity, without harming the customer experience?
Gartner conducted analysis of over 2,000 frontline reps to answer this question using factor analysis and testing of factors against productivity and customer service experience metrics, such as CSAT and Customer Effort Score. Of the seven factors the data revealed, one stood out as having the most impact on rep productivity: A rep's interaction with systems and tools has a potential impact of 24% on their productivity.
Huge opportunity to boost rep productivity, right?
That's true, on the surface. However, the current rep experience with systems and tools is not a pretty picture. Less than one-third of reps (32.2%) described their experiences with systems and tools as positive, and almost the entire remainder, 65.8%, described their experiences as negative. They used words like, "Frustrating", "Difficult" and "Inefficient" to describe the systems and tools they use every day in their job.
This means that the systems and tools that organizations invest in and technology providers create to boost the customer service experience — and reps' productivity — are likely having a negative impact on one or both outcomes.
Back to the question then, how to improve productivity?
A deeper look at rep activity revealed that an average of 8.2 different systems and tools are used during a customer interaction. While rep interviews that Gartner conducted provided many insightful comments, this one seems to summarize the rep experience best:
"I get so caught up in doing 'system' stuff, I can't concentrate on having an interaction with the customer."
Teams are working incredibly hard to create a top-notch service experience, but the systems and tools reps need to create an outstanding experience are actually harming their ability to deliver. Less than one-fifth of reps think all the systems and tools help them focus on customers during their interactions. Service leaders and the technologies they select have their work cut out for them.
So, what if we shifted our principle focus from the outcome we're trying to achieve to the vehicle we need to achieve that outcome? What if, instead of focusing solely on the customer service experience we shift our attention to the rep experience, more specifically, the experience with our systems and tools?
By enhancing our reps' ability to handle customer issues, simplify their day-to-day work and enable the rep to focus on the customer, the gains to be made are enormous:
19% boost to rep productivity

25% decrease in a rep's intent to leave

11% increase to customer satisfaction

9% reduction in customer effort
The solutions to achieve these improvements are rooted in two activities:
Identify and eliminate barriers: Specifically, remove the obstacles that get in the way of reps' ability to provide outstanding service. For example, ask questions such as, "What's getting in your way of creating better service outcomes?" Most reps will respond with some bias based on recent events or a simple and unhelpful "I don't know." Instead, use a structured set of questions and reps will reveal barriers that are preventing better outcomes (e.g. "What steps do you take to answer the customer's question?").
Focus on quick wins: Uncover the quick-hit approaches to boosting the rep experience, largely led by your frontline staff. Take for example that the complexity of customer issues continues to increase and the complexity of processes that reps have to follow to solve those issues is following right along. "Process Guidance" technology provides clear direction to reps on processes that can greatly improve rep productivity. This technology can also reduce onboarding and training time, too.
Only through the performance of our reps can we create a superior live customer experience and improve rep productivity.  Together, Customer Service and Technology leaders can achieve both outcomes by shifting the focus to improving the rep experience.
Peter Slease is a principal advisor of the customer contact program at Gartner. He leads a team of advisors who partner with hundreds of senior executives and management teams around the globe on a wide variety of topics, including customer loyalty, multi-channel strategy and execution, measuring customer service experience and talent management. He is a principle contributor to The Effortless Experience (Penguin/Portfolio, 2013) and is a frequent speaker at industry conferences such as ICMI Contact Center Expo & Conference. His diverse and extensive experience in the industry has been shared with leaders around the globe.
Never Miss a Beat: Get a snapshot of the issues affecting the IT industry straight to your inbox.
You May Also Like
---