Salesforce Service Cloud Intelligence: Leader Or Laggard?
Salesforce Service Cloud Intelligence: Leader Or Laggard?
Salesforce Intelligence Engine promises to route service calls to the right agents, balance case workloads, and ease service across channels. On some counts, Oracle has it beat.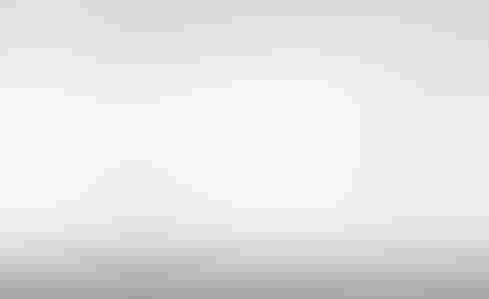 <p align="left">This screen shot of Salesforce Service Cloud Intelligence shows a service case handed off from Twitter to email to support a detailed response.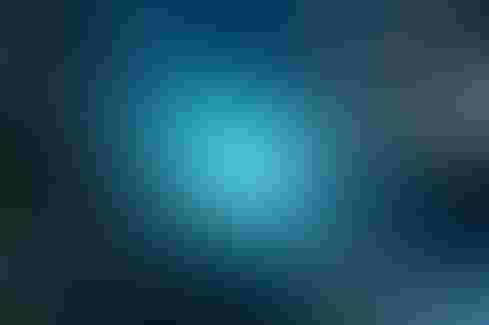 7 Emerging Technologies IT Should Study Now
7 Emerging Technologies IT Should Study Now (Click image for larger view and slideshow.)
Salesforce on Monday announced the Service Cloud Intelligence Engine, with new capabilities that the company says will support skills-based routing of service cases, automatic balancing of case workloads, and the ability to transfer a service case from one channel to another (like from Twitter to chat or phone) without forcing customers to explain their problem over and over again.
If much of that functionality sounds familiar, it should, since some of these capabilities have been around for years. Nonetheless, Salesforce insists that it's innovating -- or at least will be innovating -- when the Service Cloud Intelligence Engine becomes generally available sometime in the second half of 2015. Here's a closer look at what it's describing as original.
The ability to route service cases to specific agents based on their knowledge of particular service issues is known as skills-based routing. Unified communications and workforce-management vendors like Genesys, Avaya, and Cisco have supported skills-based routing for many years. Where Salesforce says its "layer of intelligence" will differ is in being tied into the CRM system and all channels of interaction, whether they are email, social, mobile, chat, or phone.
[Want more on this topic? Read Oracle Service Cloud Upgraded, Explained.]
"Salesforce is also an integration platform, so we're seeing a lot of customers integrating with the back-office applications," said Michael Ramsey, vice president of Service Cloud product management, in a phone interview with InformationWeek. "We're taking any business event, whether that's part of a [service] case record, a qualified lead or opportunity [in CRM], or a custom, non-Salesforce-native process exposed through back-office integration, and we're routing that where it needs to go."
So the routing capability goes beyond just service issues, and it can be tied to alerts, rules, SLAs, and other conditions. That goes beyond what a workforce-management system for contact centers can do, but it sounds like an evolution of workflow capabilities that Salesforce introduced in 2010.
In another area where Salesforce says its intelligence layer will be state of the art, Ramsey says it will base its determinations of the "right" person to route things to on the array of live data in the Salesforce platform, not just on static profiles or LinkedIn recommendations.
"We know who resolved particular types of issues, we know whether they did it within a defined service-level-agreement, and we know who authored the knowledge article that was used to close the case," said Ramsey. "Obviously the concept of skills-based routing has been around for decades, but we're deriving our knowledge of the work that people can handle from the Salesforce platform rather than manually updated profiles."
Oracle announced in January that the latest release of its Oracle Customer Experience Service cloud is also tied into CRM. Claiming it delivers today what Salesforce is now promising, Oracle says it can tap data within its CX Cloud to power smart routing of service cases. Acknowledging that many companies don't want to throw out workforce management systems they've spent years tuning, Oracle also offers a pass-through mode that enables CRM data to be used for skills-based routing in third-party workforce management systems (something Ramsey said Salesforce can also do).
As for that ability to pass service cases from one channel to the next without forcing customers to explain their situation over and over again, that too is a known problem, but few companies seem to have overcome it.
"How many times have you had to repeat who you are over and over again because your call was pushed to a separate agent, even though you already explained your problem to the first agent you talked to?" Sarah Patterson, VP of marketing, Service Cloud, told InformationWeek. "[Sales Cloud Intelligence] looks at what is already happening on your case, so we can preserve that context across channels. We'll also be able to route to the best channel for handling the interaction."
Twitter, for example, only handles 140 characters, while email is asynchronous and not ideal for rapid interaction and problem resolution. Salesforce says the agents who start working on a case in email or Twitter will be able to move it to chat or phone without handing off to a new agent.
Salesforce executives said the Intelligence Engine will be standard functionality exposed in Service Cloud Enterprise Edition and above. It's not clear whether the upgrades will be available as early as July or will have to wait until later in the year, but count on more CRM vendors' competitors matching these claims.  
Attend Interop Las Vegas, the leading independent technology conference and expo series designed to inspire, inform, and connect the world's IT community. In 2015, look for all new programs, networking opportunities, and classes that will help you set your organization's IT action plan. It happens April 27 to May 1. Register with Discount Code MPOIWK for $200 off Total Access & Conference Passes.
Never Miss a Beat: Get a snapshot of the issues affecting the IT industry straight to your inbox.
You May Also Like
---