SAP Hana Platform Hits IBM Cloud
SAP Hana Platform Hits IBM Cloud
SAP offers Hana Enterprise Cloud on IBM Cloud infrastructure, opening up a new SAP-managed way to run SAP apps on Hana.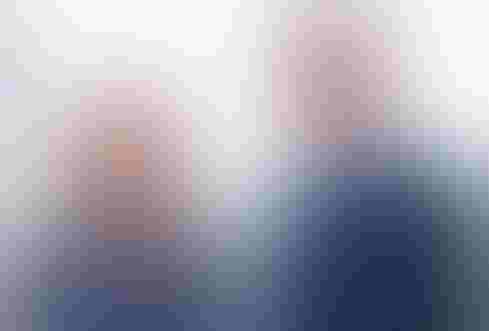 Ginni Rometty, chairman, president, and CEO of IBM, and Bill McDermott, CEO of SAP. The two companies have partnered for decades.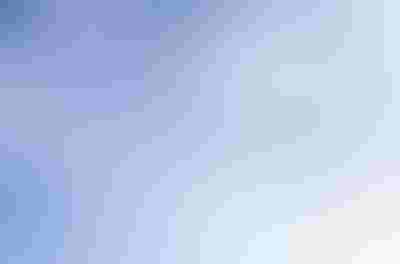 7 Cloud Service Startups To Watch
7 Cloud Service Startups To Watch (Click image for larger view and slideshow.)
SAP and IBM announced Tuesday that the SAP Hana Enterprise Cloud managed services platform and applications are now available on the IBM Cloud.
IBM has been hosting SAP apps for joint customers for years, offering managed services and, typically, IBM infrastructure and software such as Power Servers, DB2 Database, and InfoSphere middleware. In this new partnership, IBM is strictly the infrastructure-as-a-service (IaaS) provider, and SAP is running its Hana Enterprise Cloud platform and applications as managed, private-cloud services on top of IBM's IaaS.
"This is sold by SAP and branded by SAP, but the IaaS layer comes from IBM," said Kevin Ichhpurani, a senior VP at SAP, in a phone interview with InformationWeek. "The software and the services come from SAP, and it's a turnkey solution for the customer with a single throat to choke."
[Want more on Hana? Read 6 SAP Hana Customers Share Early Lessons.]
SAP is tapping IBM's Cloud because it's scalable, global, secure, and will give SAP customers a new option for rapidly deploying SAP applications in as short a time as two weeks, according to Ichhpurani.
"This announcement is a significant milestone in the deployment of enterprise cloud," said IBM chairman, president, and CEO Ginni Rometty in a joint statement from the two companies. "Our secure, open, hybrid enterprise cloud platform will enable SAP clients to support new ways to work in an era shaped by big data, mobile, and social."
SAP said it needs more infrastructure options because it's seeing big demand from customers to run its apps on Hana in the cloud. The move offers the twin benefits of gaining in-memory performance while also letting SAP manage the migration from legacy databases as well as ongoing system provisioning, management, and maintenance.
"More than 200 customers, many of them Fortune 500 companies, have moved their landscapes into the cloud with us, and we're seeing a huge uptick in the demand," said Ichhpurani.
SAP lets customers bring existing licenses to the cloud or convert to or start from scratch with subscription-based licensing. The company will have 20 data centers supporting the Hana Enterprise Cloud globally by year's end, according to Ichhpurani. Satisfying emerging data-residency requirements is another attraction of cloud capacity, as companies don't always want to incur the cost of building their own data centers.
"The way we've built our cloud out, we're in all the geographies that matter both from a performance standpoint and, more importantly, from a data-privacy and regulatory-compliance standpoint," IBM's Jim Comfort, general manager of cloud services, told InformationWeek.
The IBM Cloud encompasses 40 data centers, including 27 SoftLayer data centers running x86 compute capacity and 13 Cloud Managed Services (CMS) data centers offering a mix of x86 and IBM Power for Linux or AIX (Unix). Hana runs exclusively on x86, currently.
The choice between SoftLayer and CMS deployment will depend on the needs of the application. SoftLayer offers horizontal scale-out and iSCSI storage with capacities of up to two terabytes. In CMS data centers the approach is vertical scale-up, with Tier 1 storage capacities up to 6 terabytes. Either way, the use case is supporting transactional applications (not high-scale analytical data warehouses, where there are separate cloud offerings), so these capacities are more than enough to handle huge deployments.
SAP's cloud services are focused entirely on SAP workloads, so one of the main reason customers may be interested in working with a third-party cloud provider such as IBM is its ability to support anything a company might want to run in a private cloud.
"The reality is that these landscapes don't exist in a vacuum, so decisions for a set of applications are usually intertwined with broader cloud migration strategies," said Comfort of IBM. "Being able to handle the most complex elements of that move plus all the ancillary capabilities on a single cloud is certainly part of our value."
SAP works with other cloud providers including HP and Amazon. But for now, the only place you can run on the SAP Hana Enterprise Cloud outside of SAP's own data centers is on the IBM Cloud.
You've realized the easy gains from SaaS. Now it's time to dig into PaaS, performance, and more. Get the new Your Next Cloud Move issue of InformationWeek Tech Digest today. (Free registration required.)
Never Miss a Beat: Get a snapshot of the issues affecting the IT industry straight to your inbox.
You May Also Like
---