SAP Sapphire: Cloud To Star
SAP Sapphire: Cloud To Star
At Sapphire user conference this week, SAP will spotlight cloud deployment options, starting with a new Industry Cloud. HP releases mega-appliance for Hana.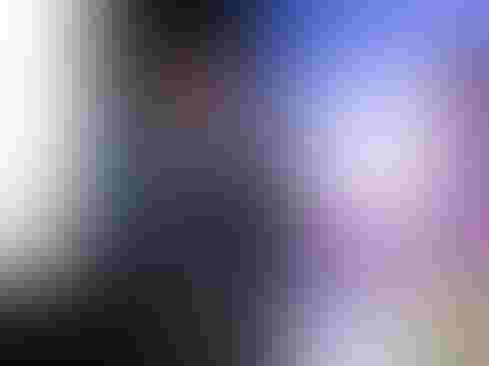 Bill McDermott was named SAP's sole CEO in May as former co-CEO Jim Hagemann-Snabe joined SAP's Supervisory Board.
SAP says its Industry Cloud is being created to tap into the company's years of experience in 25 industry practice areas. But the news also comes fresh on the heels of an April announcement by Salesforce.com that it's developing industry-specific offerings for financial services/insurance, healthcare/life sciences, retail/consumer products, communications/media, public sector, and automotive/manufacturing.
SAP's Industry Cloud is, in large part, an open invitation to the company's partners and customers to "co-innovate industry cloud solutions intended to run on SAP Cloud powered by SAP Hana," according to a statement. But the initiative will build on several industry-specific cloud services already available, as well as initiatives underway.
In the chemical industry, SAP has launched a cloud-based "chemical-company-in-a-box" pre-configured ERP system, and it also offers the SAP EHS Regulatory Documentation OnDemand service, which addressees product safety and hazardous materials management.

In financial services, the SAP Financial Services Network facilitates online transactions between corporations and financial institutions. And the SAP Circular Authority for Insurance provides a cloud-based way to track, interpret, and analyze Insurance Service Office circulars.

In retail, the SAP Customer Activity Repository powered by SAP Hana is being developed to help personalize the customer experience across e-commerce channels by storing relevant behavioral data.

In higher education, SAP has been working with universities to develop its next-generation, cloud-based, mobile-enabled student information system. SAP says it will offer that system as a stand-alone service or an extension to existing on-premises deployments.
[Want more on SAP's new moves? Read SAP To Acquire SeeWhy For Marketing Push.]
In these and other verticals, also including healthcare, public services, and travel and transportation, SAP has a deep well of partners and customers it can draw on to develop industry-specific cloud solutions. But this history makes it all the more surprising that the company is following others in announcing a vertical cloud strategy.
Salesforce.com has wasted no time in delivering its first industry-specific apps, announcing in May Salesforce1 for Financial Services for retail banks, wealth management companies, and insurance providers. SAP also faces industry-specific cloud competition in higher education, where cloud vendor Workday has announced plans for a next-generation, mobile-first Workday Student application to be introduced by next year.
Sapphire formally kicks off on Tuesday with a cloud-focused keynote from Bill McDermott, freshly named the company's sole CEO in May as former co-CEO Jim Hagemann-Snabe resigned and joined SAP's Supervisory Board. Sapphire will spotlight a long list of SAP cloud customers, including Kawasaki Motors, Owens Corning, Triumph Foods, Jo-Ann Fabric and Craft Stores, Mediafly, Timken, and AkzoNobel.
This week's Hana news kicked off HP's Monday release of the ConvergedSystem 900 for SAP Hana, an appliance combining servers, storage, and networking and designed to support demanding transactional deployments. Previously code-named The Kraken, the ConvergedSystem 900 supports transactional and analytic workloads exploiting Hana's in-memory capabilities with a whopping 12 terabytes of random access memory.
The system is a big brother to the ConvergedSystem 500, a memory-intensive appliance designed exclusively for analytic and data warehousing workloads on Hana. The ConvergedSystem 900 backs mission-critical workloads with high-availability and disaster-tolerant features including HP Serviceguard. All of HP's ConvergedSystem appliances are designed to be pre-optimized systems that ship with third-party software preinstalled and preconfigured. HP touts deployment in less than 30 days.
You can use distributed databases without putting your company's crown jewels at risk. Here's how. Also in the Data Scatter issue of InformationWeek: A wild-card team member with a different skill set can help provide an outside perspective that might turn big data into business innovation. (Free registration required.)
Never Miss a Beat: Get a snapshot of the issues affecting the IT industry straight to your inbox.
You May Also Like
---