SAS Targets Operationalizing AI with ModelOps
SAS Targets Operationalizing AI with ModelOps
Analytics stalwart SAS wants to help organizations get to that last mile of digital transformation by moving them from pilot projects to deployment to modeling and governance.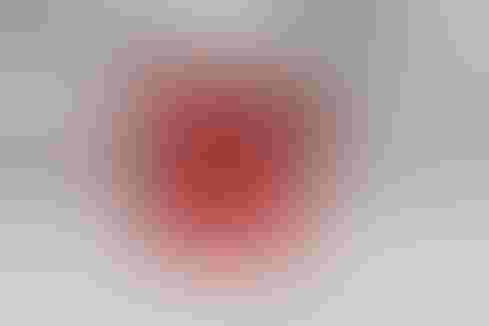 Image: profit_image - stock.adobe.com
In the ideal enterprise that has completed its big digital transformation project, artificial intelligence is integrated into the entire infrastructure, from the technologies that underlie the business, to the business processes themselves.
But today many enterprises are struggling to just getting their AI and data science models deployed to production and managed once they are there.
Recognizing the gap, plenty of vendors, service providers, and other experts are offering guidelines and recommendations on how to move from that first step, the pilot, to completing the rest of the journey. Data and analytics software and services provider SAS wants to remind enterprises that it can offer plenty of experience in both advanced analytics and business-specific domains, such as finance, among many others, to help get AI operationalized at scale.
"I see our role increasingly as an integrator of analytics," said Oliver Schabenberger, SAS chief technology officer and chief operating officer, in an interview with InformationWeek. SAS had been one of just a few companies to offer advanced analytics technologies decades ago. The company has been around for 43 years. But as the demand for such technologies has grown -- after all, data is the "new oil" -- the competition has grown as well. Now it's a crowded field of competition that includes open source tools, commercial tools from startups, as well as the ongoing competition from incumbent software providers. But the struggle to get data science models to deployment and scale may present an opportunity for SAS and others.

Oliver Schabenberger
"Building models is becoming a dime a dozen; it's very commoditized," said Gartner VP and analyst Jim Hare, in an interview with InformationWeek. "Where organizations need help is how do I scale and operationalize and really handle an increasing number of models in production."
That seems to be where SAS is heading. The Cary, N.C., based company wants to help enterprises on their journey with SAS ModelOps, a new package that includes the SAS Model Manager software along with advisory services from the company's experts. SAS said this combination streamlines the management, deployment, monitoring, retraining and governance of both SAS and open source analytical models. Yes, SAS will look at your non-SAS models, too. In addition, SAS is introducing a new standalone service, ModelOps Health Check Assessment, which is designed to help organizations understand how to optimize deployment.
The ModelOps and ModelOps Health Check Assessment announcement marks a change in tone for SAS, a company that has traded on its reputation as a top provider of analytics software but hasn't been quick to embrace the changes happening in the market all around it. For instance, the market has welcomed a huge number of open source tools, new players in the field of big data, new programming languages such as Python, and new momentum for old programming languages like R. Plus, don't forget about cloud computing and storage.
All the while, SAS remained confident in its core products and offerings, which had been closed to the open source technology that had gained so much popularity with undergraduate and graduate students pursuing data science degrees. In recent years SAS has gained a reputation of being "your grandfather's data science platform," according to Hare.
"There are things that were happening outside the world of SAS that SAS was pretty much ignoring," Hare said. "SAS recognized over the past 3 to 5 years that they needed to do something different."
The ModelOps and ModelOps Health Check Assessment announcements are SAS's most recent move in that direction. They build on the idea that SAS is a trusted provider of analytics, experienced in making these technologies work at scale across big enterprises. Organizations that are weary of pilot projects and experiments built on one-off or free tools that don't scale may be looking for that level of expertise that SAS can provide.
"There's a huge gap -- there's a chasm -- between developing analytic assets and actually driving the business and implementing it," Schabenberger told InformationWeek. "A lot of organizations are realizing the way they've organized their analytics projects and their analytics strategies around small data science teams -- there's something missing here. There's something beyond just developing a model."
The new offerings will help businesses develop their models faster and deploy them at scale faster in a way that will begin delivering value faster, Schabenberger said.
"It's ironic, because businesses want to choose tools that let them be agile, but when it comes to doing the work for real, they step on the brake and weeks and months go by," he said. "There is a massive value if you can shorten the time. ModelOps is about build it once, test it once, deploy it in a number of ways, and do that at scale."
Beyond deployment of these models at scale, the service also provides the monitoring and maintenance required to keep the models functioning the way they should. For example, in the past models may have been built on slowly-changing demographic data, Schabenberger said. More models today are built on behavioral data. Consider the differences between how a customer shops in the spring versus the winter.
"Operations built on those models will age out faster," Schabenberger said. "They need monitoring and governance."
SAS's most recent product and service announcement points to a company moving in a good direction, according to Gartner's Hare. But SAS made another move a few years back that got it started moving the right way. The introduction of SAS's Viya platform in 2016 marked a move to be more cloud-friendly and more open source-friendly, incorporating new capabilities such as in-memory computing, according to Hare.
"What you are seeing now is a company that is reacting to these market changes," Hare said. "They have gone through the trough and are on a good trajectory to make themselves relevant again."
Never Miss a Beat: Get a snapshot of the issues affecting the IT industry straight to your inbox.
You May Also Like
---