Should Your Company Go Mobile-First?
Should Your Company Go Mobile-First?
It's decision time for enterprises as an increasingly mobile workforce needs anytime, anywhere access to ERP systems.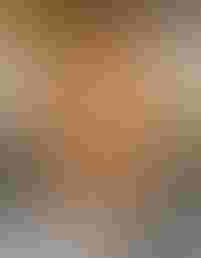 Enterprises today face important choices on how to move forward with their IT infrastructure in a data-intense world. Many businesses that invested heavily in their enterprise resource planning (ERP) systems a few years ago may find themselves facing the challenge of modernizing their IT systems and adopting new technologies, such as cloud and mobile computing.
Legacy issues
Ben (not his real name) works for a mid-sized B2B firm as a newly appointed CIO, a position that has only been created now. His company has its own ERP system, developed eight years ago by a local tech startup. Among his new charges was to review their system, which, for the most part, it has worked out for the firm.
But many, especially the sales division, are aching for a change. Salespeople in the field are tasked to fill out their daily report through a web form. Some of the managers aren't too happy with the current process. They suspect that some of their people are fudging their numbers and wonder if their reps are even really out in the field visiting clients.
Of course, it would've been easier if the company's system had been modernized, and if their salesforce automation (SFA) modules had features such as location logging. Mobile devices could have easily handled such a requirement. Using the phone's location services, a user's whereabouts can be tracked and logged in real time. In that way, the system could indicate if reps really were out in the field. Unfortunately, the system had received only the essential security updates since its deployment and their software vendor now only provides server maintenance.
Update or modernize?
Ben's company's case isn't unique, and your company may be similar to his. Thanks to the tech boom of the late 1990s, a number of companies had custom-built ERPs developed by startups. Since the tech bubble burst, some of those ERP vendors have refocused to work on other technologies. However, due to significant investment on these ERPs, many of their customers were forced to stick with the systems if, fortunately, the software largely continued to work for them. Many of these custom ERPs weren't designed for mobile computing.
There are several routes a business can take in updating their enterprise systems. They could simply port their ERP onto newer technologies. In fact, if Ben's only concern was the sales department's issue, I told him that he could consider simply updating their system by writing new modules to log a few more pieces of information (such as location data) and make sure the front-end displays well on newer devices. It would be a relatively easy fix compared to overhauling everything.
But at this point, there's an opportunity to address the matter strategically. Gartner projects that, by the end of 2017, demand for mobile app development will be five times more than development capacity due to this pressure of making enterprise systems available on mobile. Businesses can consider a mobile-first strategy and even explore other technologies available today, such as cloud computing.
Mobile first
Mobile has changed the way we use technology for work in how it enables professionals to handle tasks just about anywhere. There's even little need for bulkier computing devices such as laptops because mobile apps already cover most of the office productivity functions. A Gallup poll revealed that 43% of Americans spent time working remotely in 2016.  
Among the benefits of mobile is how apps have become small, focused, streamlined, and easy to use. Gone are the days when you needed to purchase a full suite of applications to be productive. Attention is now given to crafting user experiences that allow for intuitive use, reducing learning curves and user errors. The business climate demands quicker decisions and actions. Business becomes more competitive with a workforce that can be productive anytime and anywhere.
Many companies that have attempted to enter mobile enterprise computing developed what could be considered companion apps. These are essentially ports of the existing desktop or web application and are just adapted for mobile screens. Enterprise functions can be "unbundled" and repackaged as individual apps for use by specific roles or departments. Mobile ERP systems now appear more like a collection of mobile apps.
Sales functions may be bundled as a "sales" app and deployed to the sales department. Support teams may have their own customer relationship management (CRM) app. Executives and management teams may get their own dashboard app that provides real-time insights about the business. In another survey by Gartner, enterprises that have gone mobile have at an average of 26 mobile apps.
Harnessing the potential of mobile
While providing a mobile interface for the existing enterprise software can increase productivity, that is simply a tactical move, rather than a strategic one. A mobile-first strategy considers how business processes can be significantly enhanced by the diverse features and capabilities present in today's mobile devices.
New approaches can be introduced by capabilities such as improved communications, alerts on deadlines and announcements, geolocation data, augmented reality, and Internet of Things networks allowing control of equipment and networks.
Making the move
Modernizing aging ERP software is a challenge for any enterprise. Forcing legacy systems upon a changing business environment may not be a smart decision. There is now an opportunity for businesses to pursue mobile enterprise. However, it is important to keep in mind that a mobile-first strategy has to take into consideration the many possible applications of mobile computing in order to both streamline and empower your business processes. It requires strategic level decisions that can change the way the whole organization works. As for Ben and his company they have quite the decision to make. Perhaps you have one too.
Originally from Amsterdam, Daan Pepijn is based in Tel Aviv where he works as a freelance information security consultant. He currently is involved with a few enterprise resource planning projects for various enterprise-level software companies. He also consults for a number of local players on web security, including Imperva and Incapsula. He holds an ME in Systems Engineering from Technion -- Israel Institute of Technology.
Never Miss a Beat: Get a snapshot of the issues affecting the IT industry straight to your inbox.
You May Also Like
---