Speed Sticks: Three Wireless USB Modems Reviewed
Speed Sticks: Three Wireless USB Modems Reviewed
Stay online while on the road with wireless USB modems from Sierra Wireless and Novatel combined with services from AT&T, Verizon Wireless, and Sprint, but be prepared for a few bumps in the road. Traveling around town without a broadband connection for your laptop can be a hassle. But with the help of a USB modem -- a gadget that connects to your computer's USB port and uses your wireless carrier's broadband cellular service -- you can perform nearly any online task, as long as you're in your carrier's coverage zones. And, assuming you stick close to main roads and don't venture off the beaten path, you should have good luck connecting.
To get a feel for some of the top services and products available, I evaluated the Sierra Wireless AirCard 881U on AT&T's 3G network, the Novatel USB727 on Verizon Wireless' BroadbandAccess and NationalAccess networks, and the Sierra Wireless Compass 597 on Sprint's Mobile Broadband Network.
I compared each device's design, installation process, speed (using Speedtest.net), and general usability to determine which is best for the person on the go. And although each had attributes that made me cringe, I was generally pleased with their performance and believe they're all worthy of your use -- as long as they work wherever you're going.
1
Sierra Wireless AirCard 881U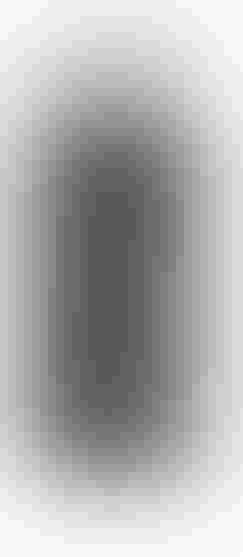 Sierra Wireless' AirCard 881U is big and bloated, but it can pack a punch if you're just looking for speed. (click for image gallery)
At first glimpse, the AirCard 881U from Sierra Wireless is a beast of a gadget. Big, ugly, and surprisingly heavy, the USB modem isn't nearly as stylish as the other modems.
Similarly annoying is the install process. If you're a Windows user, it's easy -- simply pop the disc into your machine and follow the screen prompts. But if you're a Mac user, it's much more difficult. To install it on my Mac OS X 10.4 MacBook, I had to go to the Sierra Wireless Web page's support section and download the correct software for my operating system. Once that download was complete, I was finally able to install the software, restart my computer, and connect to AT&T's 3G network.
The AirCard 881U's software was delightfully easy to use and far more bearable than the ridiculous install. To connect to the 3G network, you need only to open the program and click the Connect button. In a matter of seconds, the modem is up and running and you're free to surf.
I was pleasantly surprised with the speed I experienced while browsing the Web. Simple pages like Google.com opened in just a few seconds with 3G connectivity and more complex Web sites like ESPN.com opened about twice as fast as my EDGE-connected cell phone, but about 10 seconds slower than my Wi-Fi connection. All in all, I was getting about 1.0 Mbps on the downlink and roughly 375 kbps up.
Although 3G connectivity with the AirCard 881U was a great experience, it suffers from the same limitations that all USB modems do: it's governed by the data coverage that wireless carriers provide. And unless you live in a big city or around a densely populated area, don't expect 3G wherever you go. In fact, I quickly found myself surfing at EDGE speeds when I ventured away from the metro area.
The Sierra Wireless AirCard 881U is a generally lackluster USB modem that's bloated, too heavy, and more of an eyesore than anything else. And although connecting to 3G was delightfully easy and the price tag -- free after mail-in rebate -- is attractive, AT&T's $60 per month data plan and the AirCard 881U's aforementioned issues should make you think twice before picking it up.
2
Novatel USB727
Unlike the AirCard 881U, Novatel's USB727 for Verizon Wireless is easily the most attractive USB modem of the lot I tested. Featuring a piano black finish and a small, lightweight design, the unit actually adds some style to the side of your computer. That said, be aware that it juts out to the side and not vertically like the AirCard 881U, so it can fall off if you accidentally hit it on obstructions.
After having so much trouble with the AirCard 881U installation, it was refreshing to install the Novatel USB727. I didn't have to visit a Web site to add the required software to my Mac and the entire installation lasted only a few minutes. After a restart, the software was up and running. I easily connected to Verizon's BroadbandAccess by simply hitting the Connect button, and I was surfing my way around the Web.
When I was connected to Verizon's BroadbandAccess service, I experienced speed comparable to AT&T's 3G. According to Speedtest.net, I achieved speeds of about 1.0 Mbps down and approximately 350 kbps up. Complex Web sites like ESPN.com loaded quickly on BroadbandAccess and easily eclipsed Verizon's NationalAccess connection, the carrier's 2G network that's brutally slow.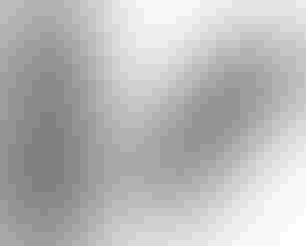 The Novatel USB 727 for Verizon Wireless is attractive and its solid performance makes it a fine choice. (click for image gallery)
Novatel's USB727 also includes a feature that you won't find on the AirCard881U: a microSD slot for added storage. Simply add files to a microSD card and insert it into the modem. Although I would have liked to have been able to add files directly through the modem's USB port; Novatel's decision to include a microSD slot made the device even more convenient and valuable.
Much like the other services, Verizon's BroadbandAccess is barely available outside of densely populated areas. Considering that most people use USB modems while traveling, the modem will probably be used more often on NationalAccess connections than BroadbandAccess. Although it switches back and forth depending upon which is available, NationalAccess speeds are so slow, I quickly became frustrated while using it.
At $200 for the modem and $60 for 5 GB of monthly data, Novatel's USB727 doesn't come cheap. But if you're not on a budget and you're looking for a great USB modem regardless of price, the USB727 is a fine choice.
3
Sierra Wireless Compass 597
Unlike its older brother, the AirCard 881U, the Sierra Wireless Compass 597 is an attractive addition to any computer. Better yet, the company's smallest USB modem offers a fully equipped device that easily outshines other Sierra Wireless products and competes admirably with the Novatel USB727. And with a beautiful black finish and an attractive light on the end to tell you it's in use, you won't be put off by this modem's looks.
The Compass 597's installation on my MacBook was quick and easy. In a matter of seconds, I popped the modem into my computer, installed the software, restarted my computer, and connected to Sprint's Mobile Broadband Network without a hiccup. Much like the Novatel USB727, the installation process was seamless. But no disc was required to install the software. Instead, the Compass 597 has all drivers and software already installed on it, which speeds and simplifies installation.
While connected to Sprint's Mobile Broadband Network, Google loaded quickly and detailed sites like ESPN popped up at an adequate, but noticeably slower speed than the load times I witnessed on Verizon's BroadbandAccess and AT&T's 3G network. According to Speedtest.net, I achieved speeds of about 875 kbps down and 300 kbps up.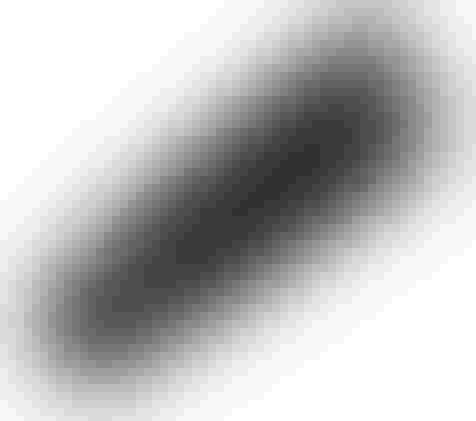 Sierra Wireless' Compass 597 is pretty, but data speeds are noticeably slower than its competitors. (click for image gallery)
The Compass 597 uses Sprint's SmartView software, which is easily the best package on the market and much better than the tools I used on the other modems. Aside from GPS tracking and the ability to search points of interest in your area, the tool also allows you to test upload and download times, get an updated view of Sprint's Broadband coverage map, manage your Sprint account, and access the company's Digital Lounge service.
Sprint's Digital Lounge allows you to buy anything from screensavers for your phone, to music, TV, and games. Even though most of the content is too expensive to justify a purchase, it's nice to have the option.
The Sierra Wireless Compass 597 is a fine USB modem that won't take up too much room in your pocket, nor look too foolish hanging off the side of your computer. And with a fantastic software package, it's not a bad idea to pick this one up -- if you don't mind spending $100 (after rebate) for the modem plus $60 per month for 5 GB of data.
4
Novatel MC992D
Slated to be released in the third quarter of this year, Novatel's MC992D is looking to improve upon the USB727 by reducing the modem's footprint while still packing a slew of features to make it a logical choice.
According to the company, the MC992D will be able to connect to a 7.2-Mbps downstream HSDPA connection and link you to the world via GPS. Even better, the modem will feature a USB flash drive with a microSD slot. So far, there is no word on price.
In Summary
USB modems are extremely useful if you spend much of your time away from a Wi-Fi connection and need Internet access wherever you are. But if you require broadband speeds at all times, you're probably not going to get it yet with these devices. Most carriers are installing high-speed connectivity in more areas to respond to customer demand, but the rollout is taking much longer than it should. With that in mind, make sure to study coverage maps closely before you pick up any one of these modems.
Never Miss a Beat: Get a snapshot of the issues affecting the IT industry straight to your inbox.
You May Also Like
---