The Benefits of a Good Self-Service Portal and ITSM Tool
The Benefits of a Good Self-Service Portal and ITSM Tool
Self-service portals are critical in reducing the drain on IT resources. Learn what to look for when evaluating vendors for portal capabilities. (SPONSORED)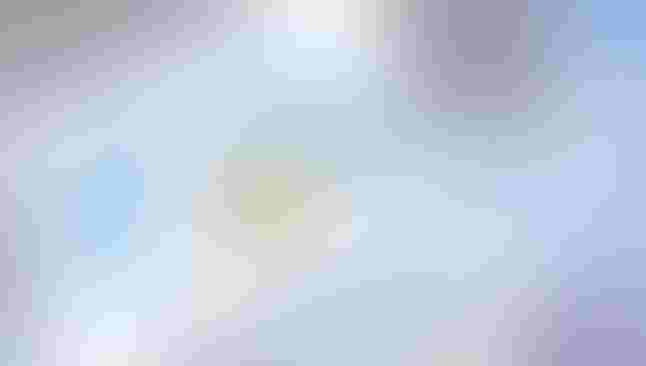 (SPONSORED ARTICLE)
When looking to optimize your IT department, a good place to start is by evaluating your IT service management tool and its self-service portal capabilities. Without the right tool in place, end-users may find it cumbersome to submit tickets or use your self-service portal to resolve issues -- opting instead to email or call your IT service desk for help.
An Alabama-based healthcare services company, NaphCare, has been successful with this approach.  They prioritized self-service functionality when evaluating IT service management tools. Not only did they want a stellar portal, but they also wanted it to include key functionalities such as automation and robust knowledge base searching. Because NaphCare provides and supports software, they need an effective IT support team with faster response times.
Once NaphCare's IT support team deployed a self-service portal and started to automate key processes, they were able to deliver faster, more efficient IT service -- as a result, they have happier customers.  When end users are able to quickly find information or even self-resolve via automation, you will see self-service adoption levels rise quickly.
Moving to a Self-Service Model
Barry Bowden, NaphCare's IT service desk manager, oversees NaphCare's IT service desk team, which supports technology for the 4,600 people who work for NaphCare, as well as the users of NaphCare's electronic healthcare records (EHR) software, TechCare.
A self-service portal connects users with knowledge base articles written by IT staff so they can find answers to their questions online, speeding up problem resolution and avoiding the need for further assistance in many cases.
If users can't resolve their own IT issue, they can submit a service request through the portal by choosing from an online catalog of services. Their request is then routed automatically to an appropriate IT staff member for a response, based on the nature of the problem.
As more people use the self-service portal, this frees up NaphCare help desk staff from answering phone calls and responding to emails -- allowing them to service customers much more efficiently. "The self-service portal can be highly customized and is easy to use without requiring much administrative overhead," Bowden says.
How to Find the Right ITSM for Self-Service
The NaphCare team used their pain points to identify a tool that could alleviate their issues and bolster their self-service capabilities. So how can you evaluate ITSM vendors for self-service functionality and find the right fit for your business or organization?
Here are four questions you can ask about portal and KB capabilities when in your evaluation process:
Can I create a portal with my own branding? The portal should allow for branding and design without requiring HTML or technical resources to code the content. It should be easy to manage across multiple departments and entities, allowing for individualized branding.

Does it interface with a knowledge base and offer automation? The self-service portal needs to offer the ability to deploy a knowledge base that can search across articles using natural language and tagging. Being able to find information, and having that information be relevant and accurate, is key for success. If your end-users perceive the articles to be erroneous or outdated, then adoption of the self-service platform will suffer.

Can you manage the knowledge base content easily? You should have the ability to manage publication dates and evaluate usage. The knowledge base also needs to accommodate a feedback loop, taking comments or even net-new content, and pushing that through an iterative review process. Additionally, if customers or employees can't resolve their issues using the information found on the portal, there needs to be an easy way to quickly submit a ticket or a request. That ticket/request should then be automatically routed directly to the appropriate technician or departmental resource.

Is the portal WCAG 2 AA Compliant? Accessibility is a very important topic, and in order to adhere to the strict standards, it's best to deploy an end-user portal that is already WCAG 2 AA compliant out of the box. This means that you can create new content and present services without the additional worry that your portal is not compliant or accessible.
To learn more about leveling up ITSM and self-service visit the TeamDynamix Resource Hub.
NaphCare uses TeamDynamix for IT Service Management (ITSM).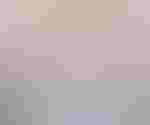 Andrew Graf is the Chief Product Officer for TeamDynamix. His passion lies in helping organizations thrive in an ever-changing environment. As a co-founder of TeamDynamix, Andrew is well versed in the common issues facing leaders in Mid-Large Enterprise, Healthcare, Education, and Government – as tech spending grows and the need for increased IT Maturity rises, he is able to help map out a way forward. Andrew believes that success comes when customers, team members, and the company are all aligned. In his role, he uses his insights to focus on customer lifecycle strategy; building a strategic product vision that will ensure customer success in both the short and long term. Andrew heads up the Advisory Boards, CIO Council, and Focus Group Program. He also works closely with partners for strengthened integration and cooperative vision.
Andrew was previously a technology and business process consultant with Arthur Andersen Business Consulting serving mid-market and Fortune 500 clients. He sits on the Ready Education board and was on the Edusourced boards. Andrew graduated Summa Cum Laude with a degree in Management Information Systems with a specialization in French from Ohio University.
Never Miss a Beat: Get a snapshot of the issues affecting the IT industry straight to your inbox.
You May Also Like
---