Twitter Chat: Tips for Embracing DevOps
Twitter Chat: Tips for Embracing DevOps
If you are just getting started with DevOps or you want to take your DevOps initiative to the next level, join InformationWeek and Interop ITX for a Twitter chat on Thursday.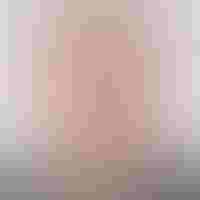 While we like to think of technology trends as moving at lightning speed, the growth of such concepts in terms of tech maturity and general adoption can take a decade or more. Consider the example of the cloud, which took its amorphous shapes in the 1990s. Now, everyone uses the term, everyone uses the cloud, few can really explain it, and fewer still consider it mature.
DevOps is a relative baby in comparison. The idea came up at the Agile 2008 conference during a discussion between Andrew Clay Shafer (@littleidea) and Patrick Debois (@patrickdebois).
Two observations on DevOps. It has taken off relatively fast, and I wonder why it took so long to come up. You see, DevOps simply makes sense. Dating back to the 1960s, developers/programmers didn't talk to operations/admins (except when an application crashed), and neither spoke with the business stakeholders, commonly known by the semi-derogatory term "users."
DevOps promises to bring all parties together, to bring applications to market faster, to get Dev and Ops on the same page in terms of optimizing resources, to allow for continuous improvement, to build security into applications from the start, and to abolish the "toss it over the wall" method for delivering applications that most companies used in years past.
DevOps is here today. So, how do you get started? What technologies do you need? How do you get management, Dev, Ops, and business stakeholders to understand it, to embrace it?
On Thursday at 2 pm (Eastern), the InformationWeek and Interop ITX teams will bring you a Twitter chat with Andi Mann (@AndiMann), chief technology advocate at Splunk (@splunk), sharing some of his experiences with tips and tricks for embracing DevOps.
Of course, it's Twitter and a community discussion. So, we welcome everyone to share their own thoughts and advice based on their experience with DevOps or questions if they are going through DevOps adoption.
The process is pretty basic. Use the hashtag #ITXchat to monitor the Twitter stream and watch as Andi responds to a string of questions. Feel free to chime in with your own thoughts. Just remember that for your comments to appear they must include that same hashtag #ITXchat.
I'll be there as @Jimcon. I hope to see you on the chat.
Never Miss a Beat: Get a snapshot of the issues affecting the IT industry straight to your inbox.
You May Also Like
---