Vlocity and its Role in Helping Salesforce's $20B target
Vlocity and its Role in Helping Salesforce's $20B target
Backed by Salesforce and Accenture and focused on vertical industry markets, Vlocity has established itself as a important cloud player.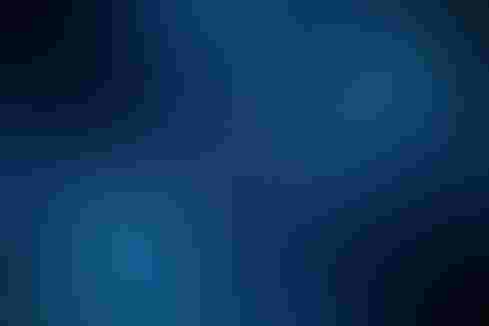 Anyone who has been around the industry for awhile will remember a time before the cloud. It seems only yesterday that arguably the two players most involved in creating the "cloud" industry, Amazon Web Services and Salesforce, didn't exist. Fast forward to today and both of these companies, in their own way, are redefining our industry.
For its part, AWS is the generally agreed biggest player in cloud infrastructure. The organization which was famously started because Amazon CEO Jeff Bezos realized that their huge computing resource could be rented out to all comers, is now the biggest public cloud vendor and innovating at a frankly startling rate. While Microsoft and its Azure cloud platform are working hard to catch up, few people would be so bold as to suggest that they're going to catch up anytime soon.
And in the software world, Salesforce, the creation of Oracle alumnus Marc Benioff, turned the way enterprise software is sold and delivered on its head. The move to software delivered over the Internet, and the move away from perpetual licensing and horrendous service agreements, was revolutionary in its day, but is now the status quo for most forward-looking companies.
Escape velocity gained, now to achieve warp-speed
There is no question, AWS and Salesforce are massive enterprise vendors. But their respective CEO's (and, for the record, AWS is now big enough to have its own head honcho, long time Amazon staffer Andy Jassy) are particularly ambitious characters and, having achieved escape velocity, they're now looking for ways to fuel increasing growth and a trajectory that takes them beyond our own solar system into worlds uncharted''.
In its recent earnings call, Salesforce was ebullient about reaching the $10 billion revenue mark, but was unprepared to rest on its laurels. Indeed, Benioff is quoted as saying he is now looking, along with the entire company, ahead to the $20 billion revenue target. And reaching that target is going to require a deep commitment to new approaches.
Arise the verticals.
The reality is that there is only so much growth that a vendor can gain out of a horizontal platform play. Eventually it takes deep vertical strategies to attain the next level of revenue, and one of the key strategies that Salesforce is going to rely upon is creating highly targeted solutions in key vertical industries. To this end it is worth looking at a relatively unknown, but increasingly important company in Salesforce's ecosystem, Vlocity. Vlocity is in fact the fastest-growing company on the Salesforce AppExchange (out of 3,700 companies) and is the largest non-M&A portfolio investment ever made by Salesforce Ventures.
Vlocity is built completely on Salesforce's platform and is focused purely on creating industry-specific functionality and processes for particular sectors. In particular, Vlocity is focused on five distinct verticals: communication and media, insurance, health insurance, public sector and energy.
Veeva cut the path. Vlocity aims to follow
Readers may have heard of Veeva Systems, a company focused on life sciences and pharmaceuticals. The fascinating thing about Veeva when it IPO'd back in 2013 was that it was itself built entirely upon Salesforce's platform. It was previously unheard of for a company to successfully IPO when it was built entirely on someone else's platform. But IPO they did, and the company has proven that, at least in the cloud world, leveraging someone's platform can be a smart strategy.
Enter Vlocity
Vlocity has something of a storied history and one in which verticals play a big part. It is an apparent who's who of former staffers at Siebel, another CRM player (now owned, and largely forgotten, by Oracle). Siebel was a company that had extensive success building vertical-specific offerings, and the Vlocity founders decided to replicate this on a cloud platform. Craig Ramsey, the founder of Vlocity, was ex-Siebel and actually spent 12 years on the board of Salesforce. This is a company that has deep ties with Salesforce and a deep history in vertical enterprise solutions.
There is also something of a subtext in all of this as it related to Vlocity's funding. the company was set up with $10 million of seed investment from its founding team, but later secured a highly strategic $42.8 million funding round from Salesforce Ventures and Accenture. That these two players would be behind the Vlocity funding is unsurprising. Even outside of the close personal ties, Salesforce sees Vlocity as a key driver of growth for its vertical strategy, while Accenture looks to the massive services revenue that Vlocity can bring to it. Indeed, Vlocity uses Salesforce for their go-to-market strategy, and Accenture for implementing the actual deployments.
How will Vlocity help Salesforce grow to $20 billion?
In conversation with David Schmaier, Vlocity CEO, the company seems pretty clear on where the opportunities lie as they relate to vertical offerings. Says Schmaier:
"…what I call 'industry cloud' offers the highest growth potential… we deliver industry-specific cloud and mobile applications. We are also helping the largest companies in the industries with the lowest customer service ratings." Vlocity is essentially doing what Veeva did with pharmaceuticals, but for industries significantly larger, and with an even greater potential for improvement
But is it really a technology challenge?
Vlocity's vertical opportunity can be seen through a technology lens, and IT practitioners are notorious for seeing things in this way. But my feeling is that to do so hides the reality of what is going on here. In my work consulting with organizations looking to provide compelling solutions in the future, I see time and again that the challenges here are not technological ones, but rather human ones. Conservative organizations don't have the muscle memory for constant change and it is this culture shift that Vlocity most needs to enable. Schmaier would seem to agree, saying that:
The barrier we see the most in large enterprise transformations is not a technology challenge, but a people challenge. Cross-organizational buy-in is always the biggest hurdle companies face when they want to change from within. At the beginning of a game-changing transformation, an organization needs an enthusiastic commitment from the top of the company down and all through the business, the IT teams, the operations teams, and even their partner networks. Achieving this complex alignment is not easy, but when the benefits of the digital transformation start rolling in, in part due to our industry cloud solutions, we often hear executives saying 'why didn't we do this sooner?' This journey requires passion and commitment from the top, sometimes resulting in longer decision cycles to get company-wide commitment.
MyPOV
I've been following this space pretty much since its inception and it is incredible to see the growth and momentum that companies like Salesforce have enjoyed. But scaling from $10 billion to $20 billion is a Herculean task and will require some massive changes. These changes are, at least in part, related to people rather than technology and it is through the deep vertical knowledge that companies such as Vlocity bring, alongside the change-management that consulting shops like Accenture offers, that will really move the needle. It's going to be a fascinating ride.
Never Miss a Beat: Get a snapshot of the issues affecting the IT industry straight to your inbox.
You May Also Like
---