What HP Gains In Eucalyptus Cloud Deal
What HP Gains In Eucalyptus Cloud Deal
HP signs letter of intent to buy Eucalyptus, names CEO Marten Mickos head of its cloud unit. More open-source company acquisitions expected as HP builds out cloud offerings, analyst says.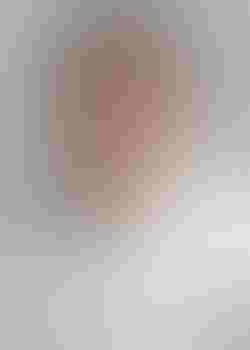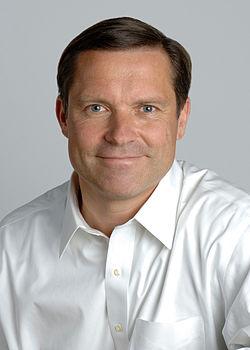 Marten Mikos<br /> (Source: <a href="http://mickos.smugmug.com/Other/Photos-of-mgm/i-RrB2ZMP" target="_blank">Andrew Smart</a>)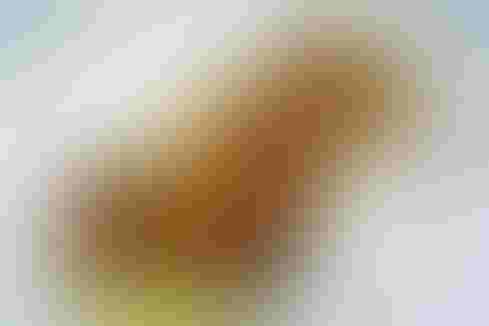 Eating At Interop: 8 NYC Dining Options
Eating At Interop: 8 NYC Dining Options (Click image for larger view and slideshow.)
HP is acquiring Eucalyptus Systems, the supplier of open-source software that is compatible with the Amazon Web Services cloud. HP will name Marten Mickos, Eucalyptus CEO, as its new senior VP and general manager of the HP Cloud. He will report directly to HP CEO and chair Meg Whitman.
Mickos will take over the helm from Martin Fink, who will remain as CTO of the HP Helion Cloud unit and head of HP Labs. The deal will be completed for an undisclosed amount sometime in the fourth quarter. Speculation by Gartner's Lydia Leong and other observers was that HP acquired the company for about $100 million -- about twice the amount that's been invested in it by venture capital firms.
Mickos has done this drill once before. He was CEO of MySQL AB, a Swedish company, when it was acquired for $1 billion by Sun Microsystems in 2008. In an interview about the HP acquisition, Mickos recalled that transition and how he had looked forward to helping Sun stage a turnaround. "But the Sun board of directors wasn't ready for a turnaround" and didn't change its thinking in time, he recalled.
HP will be different, he predicted. "The board is ready and has a CEO in Meg Whitman who is driving very hard and helping a great, great company complete a turnaround. I'm genuinely excited about this," he said in an interview Sept. 12. HP announced the pending deal on Sept. 11.
"Martin Fink has done a stellar job of building out a cloud framework," he added.
[Want to learn where Eucalyptus has pioneered cloud features? See Eucalyptus Adds Netflix Tools, Amazon Options.]
The move initially raises the question of what HP, as an OpenStack-based service provider, can do with more open-source cloud software, particularly software that supports use of Amazon services. HP's Helion Cloud Portfolio uses OpenStack for both private and public cloud services; HP developers participate in various parts of the OpenStack project.
Eucalyptus, before becoming a company, was an open-source project founded by faculty and students of the University of California at Santa Barbara to duplicate the function of Amazon's APIs. Amazon eventually formed a partnership with Eucalyptus that assured its customers that the two firms' APIs would remain in sync. Will that partnership remain intact once Eucalyptus is inside HP?
With the deal still unconsummated, Mickos said it was too soon to say how HP and Eucalyptus will manage their respective product lines. He disagreed that OpenStack had designed its APIs to be similar enough in function with Amazon's to ease the task of making them eventually interoperable. "OpenStack APIs had similar thinking behind them [to Amazon's] but the implementation was quite different," he said.
But he added that Eucalyptus went back to the drawing board 18 months ago to re-engineer its cloud software in a more modular pattern. It broke up its most monolithic parts into more separate services, and that modularization is what has enabled Eucalyptus to announce support for the Riak NoSQL system, CEPH multi-format storage, and Mibonet software-defined networking in recent months. It should be possible to get Eucalyptus cloud systems to work with the other products in the HP portfolio that it chooses, he said.
It's also possible that HP wants its public Helion cloud services to work with private clouds built out on Amazon's pattern using Eucalyptus.
Another hidden asset in the Eucalyptus software is its ability to work with different hypervisors. In 2009, it announced it would provide support for workloads based on VMware's ESX Server. Eucalyptus cloud software also supports KVM workloads. Open-source KVM, owned by Red Hat, is the default hypervisor in OpenStack. The ability to move such workloads around may be one of the software nuggets that HP has its eye on.
And don't underestimate HP's desire to bring a tested, high-profile spokesman for the cloud into its fold as it completes its turnaround. Mickos has never been shy of the limelight. Given a weak hand with Eucalyptus, he nevertheless effectively played off other offerings in the market. At the GigaOm Structure conference in June, he advised the audience that anyone with too much money should invest in VMware's public cloud, and anyone with too much time, OpenStack versions of cloud, known for their long periods of assembly.
Technology Business Research analyst Cassandra Mooshian wrote that she expected Eucalyptus to be the first of several open-source company acquisitions as HP recovers from its revenue downturn and builds out its cloud computing capabilities. "We expect HP to adopt a 'string of pearls' acquisition strategy over the next two years to address interoperability and open source cloud computing," she wrote Sept. 12. "TBR expects the hybrid integration market opportunity for 2014 will reach $7 billion, while we expect the private cloud market size to reach $41 billion in 2014 and $69 billion by 2018."
Whitman, for one, is turning to Mickos to capitalize on that opportunity. "Marten will enhance HP's outstanding bench of cloud executives and expand HP Helion capabilities, giving customers more choice," predicted Whitman in the acquisition announcement. "I'm confident that Marten... will continue to build out the HP Helion portfolio into the enterprise cloud offering of choice," Fink said in the release.
Cloud Connect (Sept. 29 to Oct. 2, 2014) brings its "cloud-as-business-enabler" programming to Interop New York for the first time in 2014. The two-day Cloud Connect Summit will give Interop attendees an intensive immersion in how to leverage the cloud to drive innovation and growth for their business. In addition to the Summit, Interop will feature five cloud workshops programmed by Cloud Connect. The Interop Expo will also feature a Cloud Connect Zone showcasing cloud companies' technology solutions. Register with Discount Code MPIWK or $200 off Total Access or Cloud Connect Summit Passes.
Never Miss a Beat: Get a snapshot of the issues affecting the IT industry straight to your inbox.
You May Also Like
---