What Windows 7 Needs To Succeed
What Windows 7 Needs To Succeed
Microsoft is getting early kudos for the Windows 7 beta, but our reviewer has identified some tools and accessories which improve the out-of-the box experience for monitoring system health, backing up data, playing media files, and more. "Bloated!" That's the adjective that was most commonly hurled at Windows Vista, and so one of Microsoft's major priorities for Windows 7 was to put Windows on a diet. By all accounts, they were able to do just that: Win7 runs light, fast on its feet, and occupies markedly less disk space.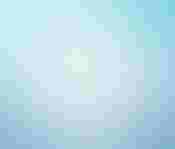 The Windows Live replaces many of the apps that were omitted from Windows 7 for the sake of space.(click for image gallery)
This weight loss program hasn't come without some drawbacks, though. Some of the fat that was trimmed away included genuinely useful programs. Other things that could have been improved, were -- but not always by enough.
To that end, this is a tour of the things that Windows 7 is missing, or which still has but could use improvement. The emphasis here will be on two kinds of applications: a) things in previous versions of Windows that are missing in 7; and b) things which exist in 7 but can be replaced (and augmented). Full-blown applications would fill a whole article unto itself, so here we're focusing on what Windows 7 comes with -- or, rather, should come with.
The Windows Live Suite

As you might imagine, one of the first places to go to fill in what's missing is Microsoft itself. Many of the common programs bundled with Windows -- Messenger, Photo Gallery, Movie Maker, and so on -- have now been de-bundled and made available as downloads through the Windows Live Extras program. Type "live" from the Start menu's search box and you'll see the option "Go online to download Windows Live Essentials"; click on it and you'll be taken directly to the installer download Web page.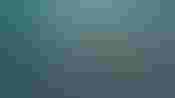 Windows 7 screen shot. (click for larger image and for full photo gallery)
The Live Essentials installer lets you choose what you want to install or leave out, all in one batch operation. Live Writer, by the way, is probably the best blogging tool I've come across -- it's not only great for blogging but also for creating clean HTML from Word documents or other sources by just cutting and pasting.
At this point, the quality of these applications varies a great deal. Movie Maker, for instance, is still in beta and doesn't yet have many of the features found in the Vista version of the program. The aim is to have everything be at least 1.0-level when Windows 7 itself is released. Still, don't let that stop you from trying everything out -- they work in Windows XP and Vista as well, with some limitations depending on your hardware. Process Explorer

Windows 7's Task Manager has been improved incrementally over Vista's, but for the power user there's still a great deal of functionality Task Manager doesn't have. One way to get around that is to replace Task Manager with another program, and my longtime favorite has been Mark Russinovich's Process Explorer. The amount of detail you can get for every running process, service, thread, and loaded module is staggering. It doesn't list network throughput (as Task Manager does), but it more than makes up for this in other ways. Notepad2 improves on an old classic in many ways.(click for image gallery)
There is a program now included with 7 that partly makes up for what some of Task Manager lacks -- the Resource Monitor, used primarily for gathering stats about active processes for the sake of troubleshooting. That said, you could also use it for general system information, although Process Explorer (and Task Manager) have a more relevant collection of features.
A New Notepad

If there's been one constant from one revision of Windows to another, it's been Notepad. People swear by it as a way to do everything from scribble memos to hand-code Web pages, but it's starting to show its age in many ways. What's more, there are replacement programs that augment its functionality and run just as light and fast.
My current favorite is the succinctly named Notepad2, a freely licensed program that's a mere 234K. It doesn't need to be formally installed, does everything the original Notepad did and goes it all one better. Syntax highlighting, regular-expression search, UTF-8 and UNIX file support, and a whole slew of little features aimed at programmers and Web designers make this indispensible. Notepad2's source code has also been the basis for a great many offshoots and derivatives.
Another, even more ambitious replacement is Notepad++: it sports a much bigger clutch of features, but those will mainly be of appeal to programmers; for most everyone else they'll be overkill. It does include a powerful text-modification engine, TextFX, and a macro record-and-playback function. Both ought to be popular with anyone who is stuck cleaning messy HTML or straightening up badly indented code over and over again. The Missing Macro Recorder / Player

If there's one thing I've consistently missed in every version of Windows since 3.1, it's the Macro Recorder. The recorder vanished when Windows 95 came along, and hasn't been seen since. It's anyone's guess why one of the more useful utilities in Windows got yanked.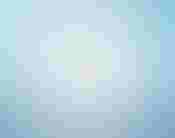 Windows 7's defragmentation program isn't much more informative than Vista's, but it can be replaced. (click for larger image and for full photo gallery)
The good news is there are plenty of ways to replace what went missing -- some commercial, some free. Tethys Solutions' Workspace Macro Recorder is one, and includes many of the features that were in the original Macro Recorder (e.g., full-speed playback). The free trial version should give you enough of a taste of its power to see if it's worth spending the full $25 or more on.
If you don't want to go with a full-blown macro recorder, but want a way to script and play back common keystrokes, there's a few options there. My current favorite is AutoHotKey, which supports a staggering range of features, including the ability to address functions in .DLLs, and can compile scripts into standalone executables. Hoekey also comes strongly recommended. It's not open source, but it is free, and it may well be the tiniest application I use on a regular basis: the executable is barely 16K, and runs just as light.
The Character Map

Type long enough and you'll eventually need to insert a character not available on your keyboard, which is why the Character Map application was invented. Run into that often enough, though, and you'll want a more elegant solution. The Character Map's useful for one-time or occasional use, but it's too clumsy for anything beyond that.
Fortunately there's a more elegant solution in the form of AllChars. The program uses a metaphor borrowed from the UNIX world: you strike a special key, and then combine two other keystrokes to create the character you want. Press "o," then the double-quote key, and you create an o with an umlaut: Ö. The program comes assigned with a great many commonly used characters, but it's completely user-editable. Since I use the macron (ū, ō) a great deal, I added that as one of the available characters through the program's XML configuration file. One tiny problem is that programs compiled using the GTK+ toolkit, such as the instant-messenger application Pidgin, don't seem to work properly with AllChars. It's not clear if this is a defect on the part of AllChars or GTK+, however, and it can be worked around by composing characters in another text-entry window, then cutting and pasting.
Viewing And Editing Pictures

The default picture viewer in Windows 7 -- the Windows Photo Viewer -- isn't bad at all for what it does. But the few things it does are rather limited, and it's not very expandable. It's also (for me, anyway) slower to open and browse a directory than I'd like it to be, a behavior that's persisted even with Windows 7.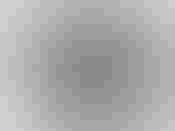 Tiny and powerful, Irfanview gives you a whole slew of image utilities in one package. And it's free. (click for larger image and for full photo gallery)
To that end, I replace the Photo Viewer with the default image viewer I've had for years now: the one and only Irfanview. Apart from being free, lightweight, not requiring an install to work properly (although it helps), and supporting a mind-blowing array of image formats, it's also a great tool for performing batch conversions, capturing screenshots, and browsing folders in thumbnail mode. It even supports Photoshop plugins and now has some rudimentary image-editing functions, too.
The venerable Paint's been given a bit of a facelift for Windows 7 as well, although it's not updated nearly as often as a program that's been touted as a no-brainer replacement for it. That would be Paint.NET, a small but powerful program that comes close to replacing Adobe Photoshop for most people in terms of casual use. Some also swear byThe GIMP, although its messier previous incarnations might have scared people off from looking into its more recent versions.
The Default Windows Defragmenter

If there was one thing people agreed on with Windows Vista, it was how much everyone hated the new disk defragmenter. The idea was noble -- make defrag as easy to use as possible by having it run in the background without user intervention -- but the implementation bothered a great many people. The interface presented no useful information about the defrag process; if you wanted any details at all, you had to manually invoke the defragmenter from the command line. The Windows 7 defrag utility is slightly better, but still provides a great deal less feedback than people have been used to in the past. Commercial replacements for the defrag tool include Diskeeper (which is what the Windows defrag tool was itself originally based on) and Raxco's PerfectDisk -- but another one that's free and does at least as good a job is JKDefrag, now being revised into the all-new MyDefrag. The features in JK/MyDefrag are quite professional, including scriptability, intelligent file sorting, and the reclamation of the MFT zones on NTFS volumes.
I should point out that defrag in Windows is, at this point, something that shouldn't need a lot of babysitting or manual tweaking. On modern hardware and with at least one-third of the hard drive available, fragmentation should not impact performance in any significant way -- especially if your Vista or Win7 is already performing scheduled defragmentation in the background, as it ought to be.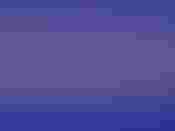 Free and open source Clonezilla can image partitions or whole disks to a file on another drive or another networked PC. (click for larger image and for full photo gallery)
People greeted the native backup tools in Windows Vista with a mix of elation and scorn. The fact that you could do full-system backup and restore was terrific -- but it was limited to the high-end versions of Vista. Worse, the file-level backup system available in the rest of the SKUs was crippled, no thanks to a ridiculously arbitrary file-selection system. Most people went elsewhere, either to third-party applications like Acronis or remote backup services like Mozy.
The good news about Win7's backup tools is that they've been revised to be that much more granular and useful. The bad news: it's not clear at this time if the full-system backup and restore will be available to everyone, or just the folks who buy the higher-end SKUs. Fortunately, there are plenty of both commercial and free options for people who want to save everything and not just a few things.
I mentioned Acronis as one of the common third-party apps, and its latest end-user incarnation, Acronis True Image Home 2009, packs quite a bit into one box for $50. Among many other things, it also supports differential and incremental backups, so you're not forced to make a whole new image every time something changes. The pro versions of the product are also worth checking out if you're dealing with many machines and not just one.
For those without the cash, the free and open source CloneZilla may do the trick -- it's a Linux distribution that boots from a CD or flash drive, and can image partitions or whole disks to a file on another drive or another networked PC. CloneZilla's prompts and menus aren't as polished as the commercial products, and it doesn't support differential / incremental backup. Still, it could be used in conjunction with the native Windows 7 backup system to get around this limitation: make a full system image once a month, and use Windows's file-level backup to store the changes. Windows Media Player

If you weren't a fan of Windows Media Player before, the new iteration of Windows Media Player that comes with Win7 probably isn't going to win you over. It's much the same, barring some minor streamlining here and there, so if you were unthrilled with it to begin with, you'll want to hunt for a replacement.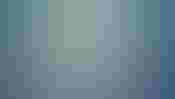 A view of Windows 7's Vista-like music library. (click for larger image and for full photo gallery)
Fortunately, this category is almost bottomless: there are more media player apps for Windows than almost any other kind of program. A few rise to the top as being most worth the effort, though: Winamp, probably the single most widely used third-party media player app since the rise of the .MP3 format, is one of the most foolproof places to start. It still wins great kudos for being small and light, has a staggering number of third-party skins and plugins available for it, and it's grown with both the times and the average size of a person's music library.
Newer to the party but well worth watching is Songbird, built using some of the same core components as Firefox and designed to make it easy to discover music through a variety of social networks and download sites. For video playback as well as audio, VLC handles almost every format known to mankind, from H.264 to QuickTime to you-name-it.
What You Don't Need

With all that I've talked about here, I should also mention things you won't need out of the box, since they're included with Windows 7 by default.
One of the first -- and most useful, if you use your PC as a media hub -- is DVD playback support. On all the machines where I tested the Windows 7 beta, DVD playback was included out of the box in Windows Media Player. Not everyone's fond of the WMP interface, but you can elect to use Windows Media Center instead and get the same results.
Another thing that will not need to be added after the fact is Apple's QuickTime, if all you use it for is playing .MOV files captured from digital video cameras and the like. As of the current release candidate, WMP natively supports .MOV playback -- something that bugged a lot of Windows Vista users (me included!). Note that if you use QuickTime for playing back movies from the Web where the QuickTime plugin is needed, you'll still need to install QuickTime, of course.
In Summary

Windows 7 is still a work in progress and will continue to be even after its release, so there may be further changes that impact what's left in or taken out. But 7's taken enough of a shape at this point to give people a good idea of what they need to add or augment on their own.

InformationWeek has published an in-depth report on Windows 7.
Never Miss a Beat: Get a snapshot of the issues affecting the IT industry straight to your inbox.
You May Also Like
---