Windows 8.1: 8 Essential Facts
Windows 8.1: 8 Essential Facts
The Windows 8.1 preview has landed. Is it enough to jumpstart adoption? Consider these eight facts. 10 Hidden Benefits of Windows 8.1
10 Hidden Benefits of Windows 8.1 (click image for larger view)
Microsoft last week released a preview edition of Windows 8.1 in conjunction with its developer-oriented Build conference in San Francisco. With the update, the final version of which will arrive later this year, Microsoft hopes to rewrite the Win8 narrative, turning what has been perceived as a failure into the foundation for a more diverse Windows landscape.
CEO Steve Ballmer touted the variety of devices that run a version of his company's new OS, from smartphones to PCs to the Xbox to tablets. He emphasized that Windows 8 devices leverage the cloud to connect to and enhance one another -- that is, to form not just products, but an ecosystem.
Even Win8.1's detractors agree that the update is an improvement over the original version. A number of analysts, meanwhile, believe Microsoft has made the necessary adjustments to get back in the race.
With corporate deployments still many months -- or years -- away, Win8's fortunes currently rely on consumers and BYOD. It remains to be seen if Microsoft has truly turned a corner with the mass market, or if its flagship product will continue to flounder.
Will Win8.1 convert those who've so far resisted? Here are eight facts about Microsoft's effort to make its new OS better.
1. You can basically turn off the Modern UI.
Technically, those who despise the Modern UI won't be able to fully purge the hated Live Tiles from their Win8.1 experience. The Start button is back, but rather than summoning Windows 7's Start Menu, the Win8.1 version redirects to an "All Apps" screen -- a compromise that Microsoft hopes will mollify perturbed desktop users while keeping its Modern apps from falling out of view.
Whether this tactic works remains to be seen. Certainly, the ability to share backgrounds between the Modern UI and the desktop adds some cohesion to the dual-OS experience. But even if users aren't fully satisfied with the revamped Start button, Microsoft has still added a number of tools to essentially turn Windows 8.1 into a faster, more modern version of Windows 7.
The features include a boot-to-desktop mode and the ability to disable hot corner functions, such as the Charms menu. System controls have also been redistributed such that users no longer have to jump between UIs to access certain tools. And though the Start button might not have been what everyone wanted, it includes the ability to restart or shut down the machine. This feature was absent from the original release, leading to user confusion about the simple task of turning off a device.
2. Microsoft will release updates more frequently, and they will install automatically.
If one theme united the various keynotes at Build, it was Microsoft's accelerated release schedule. Traditionally, the company has launched major products every few years, with substantial changes arriving in large chunks. But Ballmer argued last week that the pace of innovation has changed, and that improvements need to be pushed to users on a near-perpetual basis.
Given that Win 8.1 represents a lot of work in a very short amount of time, Microsoft has clearly begun to execute Ballmer's plan. Whether customers are persuaded by all the changes is still unknown. But the fact that Microsoft made so many adjustments so quickly speaks to the company's agility.
The speedy update schedule means that improvements will reach users more quickly, and could eventually include concurrent release cycles across all Windows platforms. Future updates will also install automatically. It's a good strategy, and one that Windows 8.1 advances.
3. Windows 8.1 is more customizable, includes more user-centric features and hooks more deeply into the cloud.
Windows 8.1 includes a number of new interface controls, including the ability to resize Live Tiles, to share backgrounds between the desktop and the Modern UI and to generally customize how content is displayed. Taken alone, none of the tweaks are revolutionary. But even if most of them are simple Version 2 enhancements, they nonetheless make the UI more attractive and user friendly.
Indeed, at Build, Windows VP Julie Larson-Green emphasized that Microsoft has designed Win 8.1 with the end user in mind. Over the last few years, user-centricism has been Apple's calling card, with Microsoft seen as more concerned with IT admins and business needs. But Larson-Green demonstrated a useful feature in which users can choose auto-fill selections without moving their hand from the onscreen keyboard. Other platforms, such as iOS, require the user to lift his or her hand, which disrupts the continuity of composing a message. Windows 8.1 addresses this problem, and if other features in Win 8.1 keep to the same philosophy, more users will find the update not only useful but also enjoyable.
Windows 8.1 will also include built-in SkyDrive support, a feature that, like the auto-fill function, seeks to add cohesion to the user experience. Ballmer described a new landscape in which users spread work and play across multiple devices. He's not alone in this vision, as cloud services such as iCloud and Google Docs already demonstrate. But Microsoft's cross-device synching is already competitive, and the company is making rapid gains in the cloud. The new version will include, for example, a method by which large, multi-gigabyte files can be accessed on mobile devices without overwhelming those devices' generally limited storage capacities.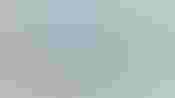 8 Free, Must-Have Windows 8 Apps
8 Free, Must-Have Windows 8 Apps(click image for larger view and for slideshow)
4. Internet Explorer 11 will be fast but it might also be schizophrenic.
Internet Explorer 11 will debut with Windows 8.1, and thanks to its ability to harness a device's GPU, it should provide blazingly fast performance while supporting a host of modern programming languages. Microsoft also claims IE 11 will support up to 100 tabs without putting a strain on battery life.
But like the original version of Windows 8, the update will evidently still include two versions of the Internet browser -- one for the desktop, and one for the Modern UI.
For all the fluidity Microsoft has managed with SkyDrive, the company has struggled to get the two sides of Windows 8 to cohere. In an interview before Build, Forrester analyst Dave Johnson noted to InformationWeek that IE behaves differently in each UI, and that certain defaults, such as the version of IE that will open a link, can be confusing. "It should just be consistent behavior," he said.
Microsoft VP Dean Hachamovich argued at Build that Windows 8 needs two versions of IE because each UI is suited to different use cases and different ways of engaging with content. This is a fair point. But it remains to be seen if users like the way Microsoft has responded to these divergent use cases. If not, the user-centric attitude that Larson-Green described might be tantamount to a good intention executed inconsistently.
5. The Windows Store looks better and will soon include some big-time apps.
Windows 8 launched with a relatively meager selection of mobile apps, and though it now features almost 100,000 titles, the Windows Store is still a long way behind marketplaces for iOS and Android. Worse, according to at least one study, users have been largely indifferent to the Windows 8 apps that are available, many of which cost more than they do on competing platforms.
Nevertheless, things are looking up for Modern apps. At Build, Ballmer said a native Facebook app would soon come to Windows 8, and one keynote also included a preview of PowerPoint for the Modern UI. Slowly but surely, big-name titles are reaching Microsoft's platform.
Users still need to buy these apps, though, and that's where the redesigned Windows Store comes in. It now features a cleaner look that makes better use of space -- an important concept, given that many Modern UI users will rely on tablets with small screens. It also includes a Spotlight section on the front page, as well as areas for recently launched apps, the top paid apps and the top free apps. Personalized recommendations are included, with search functions that now hook into Bing. The Windows Store can also support gift cards.
6. Developers have more tools to build compelling apps for Windows 8.1.
An improved marketplace and the gradual accrual of popular apps should inspire more developers to write for the Modern UI. To provide further encouragement, Microsoft has released a preview version of Visual Studio 2013, a toolkit with which developers can build and test new apps. It also opened Bing as a development platform, including not only search functions but also rich graphics and new ways to display content culled from disparate sources.
Prior to Windows 8.1, the Windows Store was more about catching up to iOS and Android than about cultivating a unique personality. If developers can make the most of Bing, that could change -- and nothing, as the iPad has shown, drives consumer adoption like new and delightful experiences.
7. Windows 8.1 includes hooks to cutting-edge technology, including 3-D printing.
Speaking of new and delightful experiences, Windows 8.1 will include support for a variety of new technologies. At Build, Microsoft executives claimed that users will be able to create 3-D objects on their PCs as easily as they create documents in Word. The keynote included references to low-cost 3-D printers that will soon be available not only at Microsoft's retail stores but also via big-box sellers such as Staples. As these printers creep into the consumer space, Microsoft's enthusiasm for the concept could pay dividends.
Microsoft also showed off a robot built from Lego's Mindstorms EV3 platform. Able to be controlled by a Windows 8 tablet, the robot was composed of the same small bricks most of us used as children, which offers an entirely new way to interact with Windows technology.
8. Installing the Windows 8.1 preview can be tricky.
Microsoft calls Windows 8.1 a "preview," but that's really just a euphemism for "beta." You can download Windows 8.1 right now, in other words, but the update's not finished yet, and to a certain extent, you'll be installing at your own peril. Some apps will work, others won't.
More to the point: Microsoft's FAQ makes clear this update is for tech-savvy users, not curious minds that simply want to take a test drive. The company warns that "uninstalling the preview isn't supported", but that "it may be possible to restore your entire system to its factory condition." If those words mean nothing to you, you probably want to wait for the final release.
If you install the preview on a system running Windows XP, Windows Vista or Windows 7, you'll only be able to get rid of Windows 8.1 by reinstalling the original OS. Windows 8 devices make the process easier, but you'll still probably have to reinstall apps. And if any of the few Windows RT users decides to give the preview a whirl, they will be stuck permanently. WinRT won't allow the preview to be removed; it can only be upgraded to the final version, when it becomes available.
All of the above assumes that you use the Windows Store to install the update. It's also available as an ISO file, but that makes the removal process more complicated, particularly if you use a Windows 8 tablet. If you decide to give Win8.1 an early look, be sure to back up your files first.
Never Miss a Beat: Get a snapshot of the issues affecting the IT industry straight to your inbox.
You May Also Like
---