Windows Blue: What We Know
Windows Blue: What We Know
Will Windows Blue, Windows 8's successor, be a nail in the coffin of traditional PCs? Here are 5 key facts that have emerged.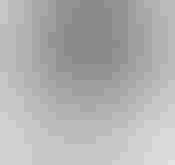 Microsoft Surface Pro: Is It Right For You?
Microsoft Surface Pro: Is It Right For You?(click image for larger view and for slideshow)
NCAA basketball players aren't the only ones who've been sprinting for the last week; Microsoft gossips have been running the fast break too. Between a copy of Windows Blue, the much-rumored Windows 8 update, leaking to the Internet and Redmond finally acknowledging that the project exists, Microsoft-related speculation has spiked.
As the world's biggest software company, Microsoft makes a lot of news--but even by Redmond's standards, Windows Blue involves big stakes: the future of computing as a whole.
Consider just this change from the last week: one day, Windows 8's more optimistic critics were hoping that Windows Blue might throw a bone to legacy users, perhaps by allowing them to boot straight to the desktop; the next day, those users were digesting not only the reality that Live Tiles are Microsoft's UI of the future but also the disquieting possibility that the desktop interface might be killed off altogether.
[ Touch interfaces haven't charmed everyone yet. See "Tell Me Again: Why Rush Into Windows 8?" ]
Despite the leak, it's too early to indulge "death of the traditional PC" histrionics just yet. Even so, Windows Blue is shaping up to be the next big step in what Microsoft has termed its "new normal": a continuous development cycle in which new features are delivered not through the monolithic updates of the past but via ongoing refinements. Will this philosophy affect the way you use your PC? Here are five facts to consider.
1. Get used to the Modern UI, like it or not.
Though the company hasn't said so this bluntly, Microsoft is determined to force all Windows 8 users -- even those who don't care about touch screens -- to get used to the Modern UI. The fact that Windows Blue does not yet allow users to boot directly to the desktop all but confirms this fact; Microsoft's decision to funnel desktop users though the Live Tiles Start screen might have been unpopular, but it also appears to be an unwavering part of the plan.
Indeed, Windows Blue's visible enhancements are limited almost entirely to the Modern interface. Most of the changes, such as the ability to more granularly personalize the homepage, are evolutionary, but some, such as a function that syncs browser tabs across devices, suggest the broad strokes of a fluid ecosystem. Cohesive multi-device experiences were a big theme at the Windows Phone 8 launch, and with Windows Blue, which is expected to unify all Windows platforms, Microsoft appears to be further developing this goal.
Even so, none of the tweaks is so jaw-droppingly awesome that iPad users will be tossing their hardware in the streets. If you like Windows 8, Windows Blue should offer a meaningfully more polished and usable evolution of the same concept. If you don't like Windows 8, Microsoft seems to believe that it's only a matter of time (and updates).
That said, the desktop UI isn't entirely ignored by Blue. Much to the chagrin of some users, though, the leaked build doesn't enhance the traditional interface so much as relieve it of longtime possibilities. Current Windows 8 users have to use the desktop to access the Control Panel, for example, but in Windows Blue, these tools have been implemented on the Modern side. The widely held interpretation is that Microsoft wants the Modern UI to be a standalone environment -- that is, a fully functional OS in its own right, without the desktop's support.
2. The desktop isn't necessarily dead.
Because Microsoft is doing its best to make the desktop UI optional, many have speculated that the familiar Explorer interface will soon be phased out. Given Blue's development trajectory, this possibility, once seen as unlikely, has never been harder to ignore.
Still, even if Redmond eventually makes Live Tiles mandatory, the company is years of transitional work away from nixing the desktop. With so many customers so invested in the old x86 world, millions of pieces of software will need to be ported for Modern use. That kind of effort will take time, so don't write up the desktop's obituary just yet.
What's more, it remains to be seen if all desktop processes can even be translated to a touch-centric world. Sure, some legacy apps might be simple ports that run in the Metro environment but look and behave like their Explorer antecedents. This possibility could certainly speed things up. But even if Microsoft is moving away from the desktop, the ultimate transition isn't coming with Windows Blue, and it probably won't be a part of whatever color-coded update comes after that.
Though it's unlikely, Microsoft could even surprise everyone by implementing desktop improvements before Blue finally launches. Redmond has suggested it will elaborate on its Windows strategy at its upcoming BUILD 2013 conference, which will be June 26-28 in San Francisco.
3. Microsoft Office will also receive a Blue-like upgrade.
ZDNet's Mary Jo Foley recently reported that Microsoft Office will be undergoing a Blue-like transformation of its own, codenamed Gemini. According to her tipsters, Gemini describes a series of updates to be delivered over the next two years. The first wave is expected to coincide with Windows Blue and could bring Modern-optimized versions of Word, Excel and PowerPoint. OneNote and Lync are the only members of the Office stable that have already been given the Live Tile treatment.
In a sense, Modern-styled Office apps reinforce the notion that the desktop UI's days are numbered. Office is the legacy app to end all legacy apps, after all.
Then again, Kurt DelBene, president of Microsoft's Office division, suggested that Modern Office apps will complement, rather than supplant, the existing versions--a strong indication that the desktop UI's imminent demise has been exaggerated. Indeed, DelBene said a Modern-optimized Word or Excel must give the user value not already available in the desktop version, implying that Microsoft is less interested in replicating the current Office experience in the Live Tiles UI than in exploring new ways to implement touch and voice into the document-creation process. 4. Windows Blue devices will come in a variety of sizes.
Judging from mounting evidence, Microsoft is very keen to make a splash with smaller tablets, a market that, as the iPad Mini's success attests, has become quite popular.
A March 12 Windows Certification Newsletter delivered the latest indication that Microsoft is eyeing the iPad Mini and Nexus 7's turf. With the posting, Redmond lowered Windows 8's minimum resolution standards; whereas certification has previously required 1366x768-pixel resolution, Microsoft will now approve devices equipped with only 1024-768-pixel screens.
Typically, larger, 10-inch tablets utilize high-definition screens. But as the iPad Mini's 1024x768-pixel resolution has demonstrated, buyers are willing to trade display density for smaller form factors and lower prices.
Combined with reports that Microsoft is incentivizing OEMs to focus on small-screened Windows 8 devices, the newest development strongly suggest Windows Blue will be well represented by 7-inch tablet models. Indeed, some have already predicted a Surface-branded "Reader" that leverages Microsoft's Barnes & Noble investment. If nothing else, those who found the Surface RT intriguing but too expensive could see many more appealingly-priced RT models hit the market.
Windows Blue involves more than just diminutive tablets, of course--and given that a Retina-equipped iPad Mini might appear later this year, Redmond's interest in other form factors is wise.
According to the leaked build, Windows Blue includes increased support for particularly high-resolution screens, and Microsoft executives have repeatedly mentioned that Windows 8 is engineered to scale to different screen sizes. If lightweight tablets aren't your thing, Windows Blue should debut in many other shapes and sizes.
5. Apps remain a key factor.
Even with Windows Blue's enhancements, the Modern UI's app store continues to trail those of its major competitors. Redmond has been proactive on this front, launching upgrades to several Windows 8 core apps and, in a somewhat more questionable move, offering programmers $100 bonuses for each new app. But Redmond still needs to do more; no matter what improvements Blue brings, Microsoft will need inspired efforts from developers if it is to threaten Apple and Google's tablet dominance.
Office president DelBene's remarks about touch functions are an encouraging sign that Microsoft is exploring user experiences that its competitors have yet to bring to market. A report that Microsoft has assembled a secret team to build "risky" apps is more encouraging still. But until these indications translate to results, Windows 8 will be fighting an uphill battle, with or without Blue's enhancements.
Attend Interop Las Vegas, May 6-10, and learn the emerging trends in information risk management and security. Use Priority Code MPIWK by April 29 to save an additional $200 off All Access and Conference Passes. Join us in Las Vegas for access to 125+ workshops and conference classes, 300+ exhibiting companies, and the latest technology. Register for Interop today!
Never Miss a Beat: Get a snapshot of the issues affecting the IT industry straight to your inbox.
You May Also Like
---