Workday Recruiting Extends Cloud-Based HR Suite
Workday Recruiting Extends Cloud-Based HR Suite
Workday Recruiting application steps up cloud competition against Oracle and SAP human capital management suites.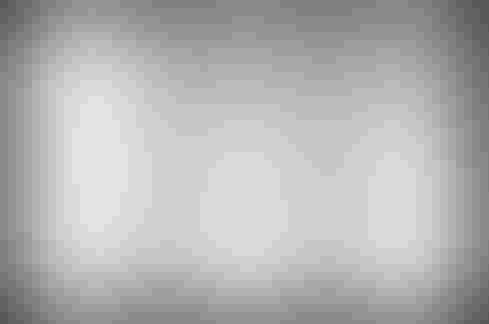 Workday Recruiting collaborative interfaces for mobile devices.
Workday, the fast-growing provider of cloud-based human resources and financial applications, announced Tuesday the debut of Workday Recruiting. The app joins a field crowded with cloud-based recruiting apps -- including options from Oracle and SAP -- but Workday insists it's delivering a superior level of integration with its human capital management (HCM) applications.
"Our customers pushed us to build recruiting because they wanted something for the entire hiring team, including the recruiter, of course, but also the manager, the interview team members, and even the candidate," says Leighanne Levensaler, Workday's VP of HCM products, in a phone interview with InformationWeek.
There are many standalone cloud-based recruiting offerings, such as Bullhorn, iCIMS, and iRecruit, but Workday's stiffest competition is likely to be Oracle and SAP, which have acquired Taleo and SuccessFactors, respectively, to address recruiting, as well as broader talent-management and HCM requirements.
[Want more on Workday? Read Workday Beats Forecasts, Buys Analytics Startup.]
Where standalone recruiting apps have no sense of internal talent, Workday Recruiting is tied in with Workday HCM, so users get a view of current employees and external candidates. Organizations sometimes force internal candidates to go to a corporate website or external recruiter to be considered for a position, but hiring managers and recruiters using Workday Recruiting can send out notifications to internal candidates through Workday HCM. The system even spots internal candidates who should be considered even if they didn't raise their hands, according to Levensaler.
Getting candidate information into a recruiting system can involve tedious data entry, but Workday Recruiting lets internal employees submit a professional profile from the HCM system with a single click. Recruiting also offers a built-in, brandable external careers website that lets candidates submit their LinkedIn profiles. The site also lets applicants upload cover letters and resumes. Data-extraction technology that Workday recently acquired automatically crawls that content to fill out key fields in the candidate profile.
Where other recruiting systems rely on spreadsheets and email as the handoff from recruiters to hiring managers and interviewers, Workday Recruiting provides collaborative workspaces and connections among everyone involved in the hiring process.
"There are plenty of systems for recruiting process automation out there, but we're treating it like a team sport," Levensaler says. "We give the managers who do the hiring a workspace with access to all the data and profiles, so they can collaborate with recruiters and interview team members and don't have to wait for phone calls or emails to see the status of the hiring process."
Managers, recruiters, and interviewers can also tap into candidate information and participate in the hiring process on mobile devices, although recruiters will see the deepest functionality via the desktop.
Where recruiting systems sometimes have rigid, straight-line workflows, she says Workday Recruiting gives users a selection of next possible steps. Maybe you want to have another team member interview a particular candidate, or maybe the CEO met a hot prospect and wants to move straight to an offer. Workday Recruiting users don't have to work around the system to take the desired next step, she says.
Workday Recruiting is built into Workday HCM from a technical perspective, but it's an optional, separately priced functionality that has to be turned on. Prices were not disclosed.
Workday also announced Workday 22 on Tuesday, an update of its core HR and finance apps with upgrades including support for multiple companies within legal entities and multi-company procurement. The upgrades are said to make it easier to manage entities with their own financial statements and to track and provide controls over procurement through shared services.
Could the growing movement toward open-source hardware rewrite the rules for computer and networking hardware the way Linux, Apache, and Android have for software? Also in the Open Source Hardware issue of InformationWeek: Mark Hurd explains his "once-in-a-career opportunity" at Oracle.
Never Miss a Beat: Get a snapshot of the issues affecting the IT industry straight to your inbox.
You May Also Like
---