Workday Streamlines Mobile Apps, Unveils Big Data Plans
Workday Streamlines Mobile Apps, Unveils Big Data Plans
Workday streamlines smartphone and tablet experience, unveils plans for prescriptive-analytic "Insight" applications in 2015.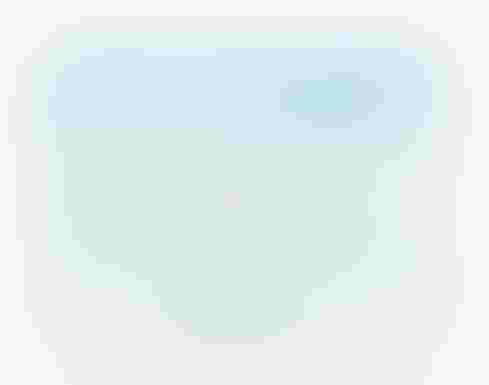 Workday's mobile facelift started with a clean, flat, texture-free design, but the real priority was reducing clicks for better productivity.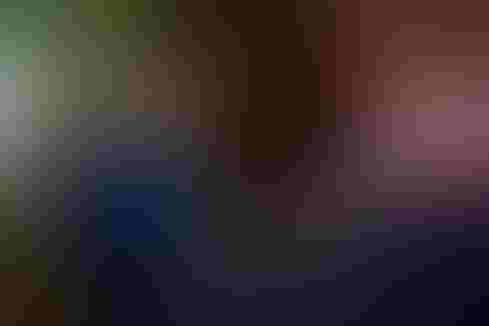 Smartphone Personality Test: Can You Judge Me Now?
Smartphone Personality Test: Can You Judge Me Now? (Click image for larger view and slideshow.)
Workday, the fast-growing, cloud-based HR and financial ERP applications vendor, on Tuesday announced a fresh take on mobile apps and a coming wave of big data-powered analytic applications.
Unveiled at the company's annual Workday Rising event in San Francisco, the upgraded mobile apps promise greater personalization and click-reducing efficiency on smartphones and tablets. The new "Insight" analytic apps planned for 2015 and beyond are an evolution of the Workday Big Data Analytics platform the company announced last year. Where that launch delivered toolkit-like capabilities, the coming wave of analytic apps will embed prescriptive recommendations directly into work processes.
"We think the new order is about recommendations," explained Dan Beck, Workday's VP of technology products, in a phone interview with InformationWeek. "The way people shop, gather information, and navigate has changed in their consumer lives, and we think the enterprise is ready for that."
[Want more on Workday's progress? Read Workday Q&A: COO Talks Oracle, SAP.]
The first two out of six Insight products set to debut in 2015 will be Retention-Risk and Career-Path-Recommendation apps that are closely tied to Workday Human Capital Management (HCM). The Retention-Risk app looks at years of historical personnel data from the HCM system, together with external data aggregated from career sites such as LinkedIn and CareerBuilder to spot employees that are at risk of leaving. The Career-Path-Recommendation app considers much the same data, but identifies patterns of success and failure in past promotions.
The idea with Insight apps is to take action, not just gawk at data visualizations and dashboards, so the apps deliver concrete recommendations. With employee retention that might be raises or promotions, while the career-track app will make individualized recommendations based on employee profiles and past history of successful promotion.
"These apps will enable people to take action in one system, and they're going to get smarter over time," said Beck. "If the retention and career-path moves work out, that's data that's going to get fed back into the model, so the apps will learn from new hires, new terminations, and other HR and finance activities."
The other four Insight apps set for 2015 include Predictive Employee Expense Deviation, Workforce Scorecards, Predictive Customer Collections, and Financial Scorecards. Again, the idea is to not just spot the exceptions, but also recommend a course of action to address and correct an exception condition. The SYMAN recommendation engine behind the Insight apps came from Workday's February acquisition of Identified, a startup that specialized in analytics-driven recruiting software.
Mobility streamlined
Workday's mobile app relaunch is its second major interface refresh this year, having introduced all-new desktop interfaces in January. The company's last major mobile refresh was nearly two years ago, so with this round the goal was to improve personalization and, most importantly, streamline mobile-first productivity.
Workday has just a single mobile app that covers all of its HCM and financial functionality, so user-and role-based personalization is important. Simple capabilities include rearranging the home page and putting the apps that you need and your top preferences at the top. More complex personalization includes configurable notifications that let you follow whatever HR or financial transactions you're interested in, surfacing mobile updates the minute there's a status change.
"The idea is to have data come to you and let users quickly take action so they can get back to their day jobs," said Joe Korngiebel, Workday's VP of user experience, in a phone interview with InformationWeek.
The mobile efficiency moves are all about getting work done on mobile devices with fewer clicks, whether it's approvals, transfers, employee feedback, or deep-dive analytics, according to Workday. As an example, Workday found through usability testing and customer feedback that its mobile org-chart feature was underutilized because people had difficulty finding the right zoom level. Workday's old mobile app had pan-and-zoom controls, but the revised app lets you scroll up and down the org chart.
In another example of streamlining, accessing the inbox for approvals and other actions has gone from requiring three to four clicks to requiring just one. Workday is also working on exploiting Apple's TouchID (fingerprint) technology so future users will be able to authenticate with a swipe of their fingers.
Workday's iOS-native smartphone and iPad mobile apps are available immediately, while native Android smartphone and tablet apps are set for release in the first half of 2015. Other devices are supported by mobile Web interfaces.
You've realized the easy gains from SaaS. Now it's time to dig into PaaS, performance, and more. Get the new Your Next Cloud Move issue of InformationWeek Tech Digest today. (Free registration required.)
Never Miss a Beat: Get a snapshot of the issues affecting the IT industry straight to your inbox.
You May Also Like
---