Workers Welcome AI But Remain Skeptical About Its Benefits
Workers Welcome AI But Remain Skeptical About Its Benefits
Survey by Atlassian finds wide worker expectbations of working alongside AI software and discomfort with the prospect.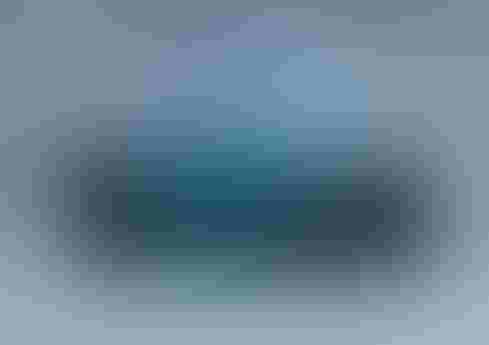 More Data & Analytics Live at Interop ITX
With business managers and IT striving to incorporate machine learning and artificial intelligence into how a company does business, how many employees believe it's necessary to adapt to these technologies to move into the future?
Not all of them, it turns out. According to a recent survey, some think the technologies are trendy but overrated. Some doubt that decisions based on them couldn't possibly rival those based on human feedback. And some fear the systems might do their jobs better than they do.
However you shake it out, the survey indicates a large majority of employees appreciates the fact that software-aided collaboration and artificial intelligence systems are a likely part of their future. Many also express unease about that future.
Atlassian, the company that was in the news in January as it spent $425 million to acquire the online project management service, Trello, decided to peer deeper into the evolving world of software use by asking 2,009 workers what they think about collaborative and artificial intelligence systems. To participate, the workers needed to depend on a digital device in their job and be part of a team that was sharing responsibility for the execution of tasks.
The examples of the types of AI software being talked about were listed as Salesforce's Einstein; digital personal assistants; communication bots; the Apple iPhone's Siri, Microsoft's intelligent personal assistant, Cortana; and Amazon Web Service's Echo voice-activated ordering and personal assistant system.
Want to see why some users are skeptical of some forms of AI? See 13 Ways Machine Learning Can Steer You Wrong
In an interesting dichotomy, workers at the smallest organizations (1-9 employees) and those at the largest (10,000 or more employees) expressed the greatest lack of enthusiasm for the emerging systems – in each case about 40% said they were "not excited" or only "slightly excited" about the prospect.
Fifty-five percent of respondents said they did not currently use some form of AI at work; 39% said they did.
At companies employing large teams, 60% said they were using AI at work. In companies with small to mid-sized teams, 40% said they used AI. When it came to team members, acceptance of AI ran higher than among more stand-alone workers. Of those on small, mid-sized or large teams, 36% were "very or extremely excited about the prospect" of using AI. Another 50% were moderately or at least slightly interested in its use.
At the same time, there was much less than blind faith in the prospective benefits. Sixty-three percent were slightly or moderately skeptical of AI's usefulness. Another 24% were very or extremely skeptical, according to the survey. The means  87% of those who might one day soon be using AI were dubious about its lasting benefits.
Surprisingly, Baby Boomers or the oldest workers were those the least likely to be skeptical. Fifty-three percent said they were only slightly or not at all skeptical. The Atlassian summary didn't speculate why this group was less skeptical than others. But Baby Boomers tend to be in their early to mid-sixties. If still working, many of them would be firmly entrenched in their jobs. Many might even have a path to retirement plainly in sight, making AI an interesting and work supplementing technology rather than a threating one.
Millennials, a much younger group born in the Eighties and Nineties, on the other hand, were the most doubtful about the prospect of AI becoming part of their work lives. Twenty-eight percent of them said they were very or extremely skeptical about the benefits of AI.
When asked if they were worried that AI would increase the unemployment rate, Millennials again stood out. They were the most concerned, with 25% saying they were extremely worried; 17% of Generation X or Gen Xers, born in the Sixties and Seventies, said they were extremely worried; 14% of Baby Boomers, born after the end of World War II, agreed.
Fear of AI was most noticeable at small businesses with nine or fewer employees, where 36% were moderately worried by the prospect of being displaced by AI. For workers in larger companies, mid-sized on up, the number of those moderately worried about displacement hovered around 26%, the survey summary said.
The constant talk of the digital economy and need to become digital-service companies left many unsettled. Sixty-two percent said their jobs were likely to change slightly or moderately by 2020. Another 25% said they were likely to change "mostly or completely."
When asked what were the advantages of working with AI or robots, 29% of all respondents said the advantage would lie in the "effectiveness" of the systems; 27% said they would improve reliability; 23% said the association would challenge them to do more; 5% said they expected to develop a relationship with AI or robots that would help them do their jobs.
Eighteen percent said there would be no advantage to working with AI and robots. But 28% said there were unlikely to be issues in they did have to work with AI and robots.
When it came to potential negatives, "poor communication" was tops as a concern for 26%; "hard to work with" was second, with 24%; and "inconsistent performance" was third at 18%.
At the same time, 29% said they trusted AI completely to complete a task; 35% said they trusted AI moderately to finish a task and 36% said they trusted AI slightly or not at all. Fifty-one percent, on the other hand, said they trusted a team member to complete a task, even if that team member was a new addition.
Never Miss a Beat: Get a snapshot of the issues affecting the IT industry straight to your inbox.
You May Also Like
---