Your Next Cloud Move
Your Next Cloud Move
Our 2014 State of Cloud Survey shows IT has realized the easy gains from SaaS. Now it's time to dig into PaaS, containers, performance, and more.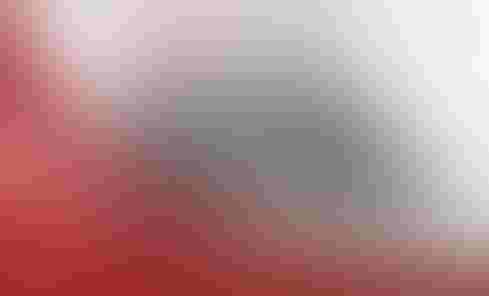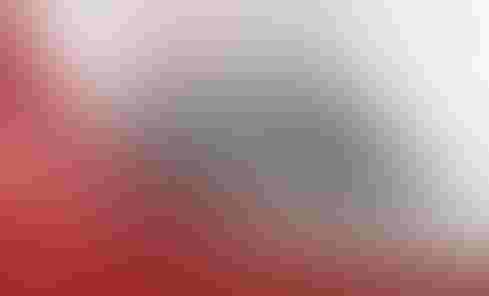 Download the entire September 2014 Tech Digest issue of InformationWeek, distributed in an all-digital format (registration required).
Industry pundits, and some IT practitioners, have spent years chattering about cloud, tossing around the same tired complaints. Meanwhile, cloud providers have their own narratives, endlessly retweeted and reblogged, about how their services will make your life sunshine and unicorns.
We're not going to waste your time on either. Let's assume you get cloud's reality and trade-offs and can parse marketecture on your own. Instead, we're going to see what our latest State of Cloud Computing Survey reveals about how cloud adoption has evolved since 2012.
One thing that's clear: Cloud is a growth industry. In our 2012 State of Cloud Computing Survey, 31% of 419 respondents, all from companies with 50 or more employees, were using cloud services, with 27% on the fence and another 27% with no plans. Fast forward to 2014. Among the 380 respondents to our 2014 survey, just 22% have no cloud plans and 45% report cloud use. The laggard categories -- those on the fence or with no plans -- have gone from a majority (54%) in 2012 to a minority in 2014 (44%). Our new Cloud ROI Survey also shows steady growth in cloud use.
Sixty-four percent use software-as-a-service, up from 57% in February 2013. SaaS is mature and the undisputed top way respondents consume cloud. Today, the really exciting action revolves around platform-as-a-service (PaaS) and infrastructure-as-a-service (IaaS) -- that is, essentially limitless amounts of hardware available on demand via API and paid for in small units of time.
Why PaaS will break your heart
The percentage of respondent organizations using PaaS has dropped from 46% to 43% to 39% over the past 32 months. However, the percentage of respondents planning to use PaaS is increasing, rising from 30% to 37% year over year.
What this means is that the promise of PaaS is out of alignment with the reality. What people need is so much larger and more diverse and messy than what PaaS actually delivers, accounting for the seven-point decline since 2012.
Yet, IT still really needs something that does what PaaS is supposed to do, so hopers keep hoping, and PaaS vendors keep getting new buyers. To add to the confusion, the range of services offered as "PaaS" is incredibly disparate; it's difficult to believe that any IT team would be deciding among Force.com (proprietary platform connected to Salesforce.com), Cloud Foundry (on-premises software), and Microsoft Azure (hosted platform).
PaaS is usually described (and implemented) as an abstraction layer that sits on top of IaaS, letting developers simply write code and ignore the vast majority of the system and network admin work that is still necessary with IaaS.
There are two problems with this concept. First, few current offerings provide IT with the control and flexibility it needs. That likely accounts for people abandoning hosted PaaS once they get a taste. Second, deploying code and launching servers is only one part of what enterprises actually need when they go to enable IaaS (including private clouds) to run SaaS.
Gee Rittenhouse, VP of Cisco's Cloud and Virtualization Group, points out that networking is a huge part of operating a private cloud, and software-defined networking, or some other abstraction layer, is essential to operations such as having Web applications talk to databases, without manually writing and monitoring lots of rules. Sadly, PaaS isn't that layer.
It's not that vendors aren't trying to meet customer needs. Apprenda and Microsoft Azure have added Java support. Azure now has "VM Agents" that run on both Windows and Linux. While they're not much different from other options on Linux, they substantially improve configuration management on Windows. The Cloud Foundry Foundation has exploded in popularity, with ActiveState, CenturyLink, EMC, Hewlett-Packard, IBM, Pivotal, Rackspace, SAP, and VMware as key sponsors. Mesosphere is collaborating with Google Compute Engine, RightScale announced VMware support, and Amazon Web Services continues to release enormous numbers of new features and services to drive easier management (and presumably increase lock-in). Those are just a few of the announcements from the past year.
But the public PaaS market is so large and complex that there really isn't anything approaching a market leader to drive consensus, certainly not in the way Amazon Web Services dominates public IaaS. And so we will continue to see more announcements and more innovation and more hope that some silver-bullet-y solution will arise so that we don't have to keep slogging through all the crap we have to deal with today.
And this is why interest in Docker is soaring.
Docker is an open source project that seems to help with a pretty broad range of cloud pain points, says Darren Shepherd, a senior principal engineer at Citrix. It makes configuration management simpler, helps alleviate lock-in with IaaS providers, and lets us get close to bare-metal performance by bypassing virtualization. It should ease orchestration.
To read the rest of this story,
download the entire September 2014 Tech Digest issue of of InformationWeek, distributed in an all-digital format (registration required).
Never Miss a Beat: Get a snapshot of the issues affecting the IT industry straight to your inbox.
You May Also Like
---