What is the CIO's role in driving a new customer experience? If the recent work of Manjit Singh, CIO of The Clorox Company, is any indication, then it's time for IT leaders to brush up on their marketing skills.
Of course, the very word "customer" can have many different meanings. CIOs have internal IT "customers," the employees of the company itself. In addition, in the case of The Clorox Company, there are retailers and wholesalers who buy products from the company. There is also the end consumers who purchase products.
For Singh, it's those last, who in years past a CIO may not have given much consideration, who have become important to focus on. "In recent years, we've seen the shift in the marketplace toward the consumer leveraging digital more than they ever have before," said Singh in an interview with InformationWeek. "While we have used traditional marketing to drive customer awareness in the past, we recognize today's consumer spends more time on the phone or the Internet. We've taken the majority of our marketing spend into the digital realm."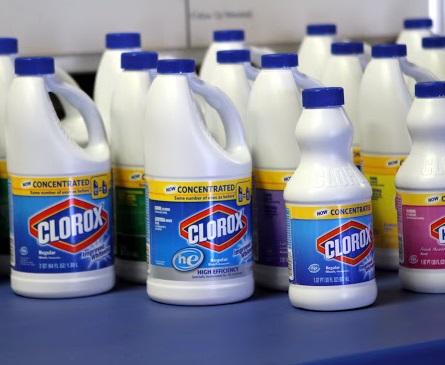 The Oakland, Calif.-based Clorox Company has about 7,700 employees worldwide, and its fiscal year 2015 ended with sales of $5.7 billion. In addition to its namesake bleach and cleaning products, Clorox brands include Pine-Sol, Liquid Plumr, Poett home care products, Fresh Step cat litter, Glad food storage items, Kingsford charcoal, Hidden Valley dressings and sauces, Brita water-filters, and Burt's Bees natural personal care products. The company also markets brands for professional services, including Clorox Healthcare and Clorox Commercial Solutions.
In a recent digital campaign for Hidden Valley, Singh used consumer information to distinguish between vegetarians and meat eaters (and further segmented by favorite types of meat) and served individual digital campaigns depending on how they used the dressing. "As a result," Singh said, "we're spending money on consumers that actually want more information on a product relevant to them. We can see on a macro basis the result of that targeting campaign and compare it to traditional marketing. "
Singh added, "We're seeing a better result on digital campaigns. A lot of that is driven on a flexible foundation with our marketing group to do a rapid test and learn. It is a different way of designing your IT department to respond to the digital marketplace."
[Editor's note: Singh will be participating in a keynote session entitled The CIO's Role in Driving the New Customer Experience at Interop, which is produced by UBM, InformationWeek's parent company.]
Part of that flexible foundation is what Singh calls "Leveraging the different connection points in the digital ecosystem." For instance, a traditional digital ad could connect to a YouTube video. Soon the experience is going to cross from marketing into the home. Clorox recently introduced a "smart filter" from Brita that will order new water filters automatically. Clorox has partnered with NBA player Steph Curry to talk about how he uses water and hydration as a part of his training.
"We want to create a story around a product. We aren't looking at the process as selling a filter but selling more of a health benefit. Those kinds of stories are what consumers find compelling," said Singh.
Of course, Clorox isn't the only company trying its hand at targeted digital advertising. Many companies have tried and either failed or not experienced the level of success they had hoped for. Why does Singh think Clorox will be different?

Create a culture where technology advances truly empower your business. Attend the Leadership Track at Interop Las Vegas, May 2-6. Register now!
"We challenged ourselves to think boldly on what it would take to be successful on this," Singh said, "We looked at what people had done in the past and thought about what would we needed to change. One element of that is a tight relationship with marketing."
There is also a mindset issue. According to Singh, "Other people have been more defensive in this area and responding to the changes in the market by just keeping up with the losses from the traditional market. We have been more offensive so that we could work jointly and tackle the changes. Leveraging together is what leads to success. "
To do all of this, Singh credited his "flexible infrastructure," which he described as modular and agile. Singh lamented that for years IT departments have created monolithic systems that were often in use seven to ten years before being replaced. Instead, Singh is concentrating on smaller, modular systems and processes that can be replaced in months instead of years. This approach allows the IT team to respond to fast-changing business situations.
While flexibility and agility are key, Singh dismissed the idea of bimodal or dual-speed IT that is often touted today. "The entire IT organization needs to be going at 'fast' speed today," he said. "Regardless of what domain we are looking at inside the business, it needs to be able to respond quickly. By splitting things up into slow areas and fast areas, you set yourself up for a problem. The areas that you think need to be slow or fast can swap positions quickly and without you anticipating it."
All of this requires being close to the business in order to know its changing needs. That, in turn, gives Singh the information he needs to help drive new consumer experiences.
Singh has some advice for the CIO having trouble getting closer to the business: "If you are having difficulty getting into strategic conversations, you have to focus on gaining credibility by getting into nontraditional CIO areas and thinking more boldly about how IT is looked at and what it should be doing."
Do that, and you can help drive the new customer experience, as well.