If you are looking to hire data science and analytics talent, you'd better get out your wallet. It's certainly not news anymore that there's a shortage of professionals who are experts in this field, and because of that they command premium salaries. But what should you really offer to woo them to join your company?
A new flash survey from quantitative executive recruitment specialist Burtch Works asked just over 450 of these pros what motivates them to change jobs. Burtch Works asked respondents to pick their top two motivations out of six listed. The big winner? Salary and compensation was at the top, cited by 59% of those who responded. Coming in second was the opportunity for growth and career advancement, cited by 53%.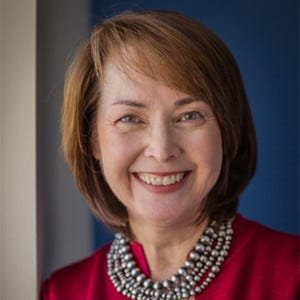 "Salary is still number one and it probably will always be number one," said Linda Burtch, managing director at Burtch Works and a quantitative recruiting expert, in an interview with InformationWeek. "Growth and career advancement came in very close to salary."
Burtch told InformationWeek that her firm conducted a similar survey about 4 years ago but now there is a bigger gap between the top two choices, and salary and compensation further out ahead of the other options.
The other options broke down as follows: challenging work and learning opportunities came in at 41%; work/life balance and flexible/remote work options came in at 41%; the chance to change industries came in at just 4%; and benefits came in at just 3%. Benefits included 401K, insurance and perks like on-site gyms and free snacks.
To get more insight into different demographics, BurtchWorks broke down the survey in a couple of different ways. First, the firm segmented the professionals into experience levels by how many years of experience they had. Among those with 6 to 10 years of experience, compensation was the top motivator at 62%, and it was even higher -- 65% -- among those with 11 to 55 years of experience.
But growth and experience was the top motivator for those with 16 to 20 years of experience at 59%.
For entry level professionals with 0 to 5 years of experience, compensation ranked first at 58%, growth opportunities ranked second at 55%, and learning ranked third at 49%
Of those with 21 to 25 years of experience, 63% said work/life balance was most important -- the highest percentage at that experience level.
Of those with the most experience, 26-plus years, 57% ranked compensation as most important, 52% said learning, 43% said work/life balance, 36% said growth, and 9% said benefits -- the highest percentage for benefits among all the different experience levels.
Burtch Works also broke down the results by region, segmenting the US into Northeast, Southeast, Midwest, Mountain, and West Coast.
Of those on the west coast, 66% said that compensation was the most important factor, perhaps reflecting the high cost of living there. Additionally, Burtch Works noted, those on the west coast were the least motivated by learning opportunities or challenging work (36%), while those in the Northeast were the most motivated by it (45%).
Meanwhile, remote work options were most likely to be appealing to those in the southeast (51%), compared to the lower appeal it had for other regions, particularly the west coast (32%) and the northeast (30%).
Burtch said that companies hiring data scientists and other analytics pros continue to favor candidates who can work in the office rather than workers who would be remote.
"Every client I talk to I ask them about that," she told me. "It would open up their options on candidates they can talk to if they can offer the opportunity to work remotely from whatever location."
Those organizations would also be more likely to be able to recruit more women as well.
Breaking it down by gender, the biggest motivator for women data scientists and analytics pros was work/life balance and/or remote work options, with over 50% choosing that as the top motivator for them. Men's top motivator was compensation and salary at 60%.
Although companies continue to prefer on-site workers, Burtch said that the minority of companies that are open to remote workers have many more choices of top candidates.