The hype for how artificial intelligence can miraculously change the world continues to fill media outlets. Still, the reality of how rapidly the science behind AI is evolving and becoming mainstream in every industry and facet of business will not be impeded. By the year 2025, the intersection of "advanced" AI and intelligent machines will become a part of every user's "things I just know how to use."
As more industries adopt AI solutions and become savvy about how AI impacts their engagement with suppliers and employees, it is important for organizations to follow four key steps to implement it.
1. Know your key roles for AI/ML implementation
While roles like data scientist, chief data officer, and senior data engineer are vital to implementing AI/ML systems, the two following roles are imperative for practical implementation.
Business data analyst: This role is crucial in understanding data usage and learning the key principles of data usage for both the training and validation data sets. They understand the data's practical application and can help the technical implementation team move efficiently.
Machine learning engineer: While this role is crucial, you can often initially contract an experienced resource and have one on retainer for ongoing maintenance. Finding an experienced IT team member with business intelligence experience who can be upskilled into this role permits you to have a team member who can bridge both the business's operations and data experience. They often understand outcomes very quickly and can accomplish this role via training and hands-on time with the contractor or service company.
2. Define your needs and expected business outcomes
Before beginning any new project, you must know the pain points you're trying to solve to define your needs. Implementing an AI/ML solution is no different.
Make sure your pain point requires an AI/ML solution. Some organizations may want to use AI or ML technology because it's cutting edge. Depending on the problem, the answer may only call for analytics tools or additional business coding. AI and ML solutions work best when you need the ability to process very large data sets with low margins on a recurring basis.
Once you've determined that an AI/ML solution is the appropriate solution, identify how this solution adds value and what resources are required to meet your objectives. Whether creating a new product or service or improving operations to scale the business, defining your end goal will make it easier to achieve sustainable value.
3. Analyze and create data sets based on Step One. Test thoroughly.
Understanding the type of data or information needed will prevent organizations from wasting time on the wrong information. To control for bias and reduce the chances of overfitting and underfitting, allow sufficient time for your team to prepare properly, vet, and review the data with critical stakeholders. This step is vital. If necessary, double your estimates to ensure you get the proper outcomes and operationalize the ongoing maintenance with sufficiency.
Always test your data models. This step is closely aligned with the preparation of the data. It also requires a specialist with a solid understanding of AI/ML solutions testing and operational experience. To ensure confidence in the outcomes, testing must always be managed by someone who can rapidly identify when data sets and associated tuning parameters are not properly configured.
4. Manage the expectations and bias of your data by operationalizing the solution
Once in production, the team responsible for ongoing management of the AI/ML solution directly impacts the solution's value and ability to scale. You must treat the AI/ML solution with the same care you deploy your code. Defined as a critical and core process, your data governance will help you understand the key metrics that must be continuously monitored for inspection and maintenance. The failure to do this will result in drastic costs to correct, or the outcomes can be biased in an unintended way.
Many organizations are focused on launching their AI/ML solution as quickly as possible. Those who rush risk users not understanding the end results and the true capabilities of the technology. Further, it's equally important to hone your message and ensure the value you claim matches the value users expect from it.
AI/ML technology is not a trend. It's fundamentally transforming business models, accelerating operational efficiencies, and technological advancements in ways that will create permanent value for employees, customers, and stakeholders.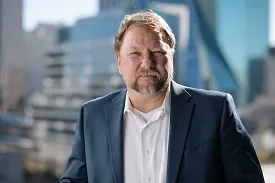 David Kramer, CTO for ThinkWhy, is responsible for technology strategy and development in support of the company's mission to create better career lives. He brings over 20 years of experience in the engineering, deployment, and operations of secure and scalable technology services across a wide range of platforms, including global telecommunications, high-performance computing for research and development, Fortune 50 enterprise environments and large-scale analytics and machine learning systems deployed on Microsoft, Google and Amazon cloud services. David holds professional certifications in ML, AI, a B. S. in finance and a master's in software engineering from Southern Methodist University.