[Editor's note: This article, originally published a little over a year ago, was updated January 29, 2020 to include our most recent AI/ML content.]
Artificial intelligence is no longer a buzz phrase -- it's doing real work for real companies. Even in the early stages of implementation, AI is providing enterprise organizations with benefits: Efficiency in operations, cybersecurity protections, digital innovation, and stronger customer relationships. Next up for AI in the enterprise is the ability to scale with more apps serving more departments.
However, the race to implement AI and machine learning also raises citizen privacy concerns. There have been revelations about the potential for algorithmic bias reflected in data sources. There has been speculation about AI applications going rogue. Executives worry about whether they are moving fast enough with their AI and machine language initiatives, and where the concepts offer the greatest rewards. Then there is the job front: Who will AI put out of work, and where will enterprise managers find the AI talent they need to compete?
The editors of InformationWeek have compiled this collection of articles focused on AI and machine learning, featuring success stories, trends, and advice. This guide is a sample of what you will find each day on our site. For more than 30 years the InformationWeek editorial team has been leading the way in helping IT professionals stay up to date on enterprise technologies and strategies.
Check out these articles and the hundreds of other informative content pieces -- about IT management, careers, analytics, DevOps, cloud, and more -- on InformationWeek.
Path to AI:
7 Technologies You Need to Know for Artificial Intelligence
Artificial intelligence is actually a term that encompasses a host of technology and tools. Here's a closer look at some of the more important ones.
A Realistic Framework for AI in the Enterprise
Amid all the marketing hype and buzz around AI, and the complexity of implementing it at scale, here's a practical high-level framework that could help enterprises with their programs.
Beat the Odds: How to Conquer Common AI Challenges
Some of the keys to success with an AI implementation may seem basic, but they really can make a difference.
AI is Not Magic – It's Time to Demystify and Apply
It's time for enterprises to define their artificial intelligence strategies, and they have to consider embarking on mass experimentation to achieve success.
Breaking Silos and Curating Data for Impactful AI
AI requires both high-quality data and an infrastructure that ensures data is always available. Without that foundation, we'll never reach the future.
Take A Deeper Look at Deep Learning
This form of machine learning continues to grow rapidly. Here's what you need to know as you consider whether to implement deep learning in your organization.
Three Tips for Laying the Groundwork for Machine Learning
While machine learning may seem overwhelming and complicated, creating an infrastructure for ML projects is more achievable than many organizations think.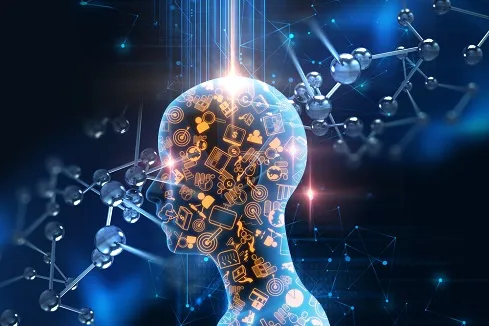 Build your AI and ML teams:
How to Build an Optimal Machine Learning Team
An effective ML team is constantly evolving based on many different factors. Assess your specific needs and use cases before putting a team into action.
How to Get Hands-On with Machine Learning
If you really want to understand the capabilities and limitations of machine learning, you have to get hands-on. Here's a short list of options for beginners.
How to Identify Machine Learning Talent
With so many organizations competing for AI and machine learning talent, an OpsRamp executive shares his thoughts on the questions to ask candidates.
AI and machine learning are becoming more commonplace, but the people using such systems may not be qualified to operate them.
Advance Your Career with AI Knowledge
IT pros can expand their knowledge about AI to advance their careers by finding training which will be critical to a successful career move in this area.
The dark side of AI:
Why It's Nice to Know What Can Go Wrong with AI
It's a fact that bad things do happen when we adopt new technologies, and artificial intelligence is no different in that regard. What is different is that we -- as a society and a tech industry -- are recognizing the dangers early in AI's life cycle.

Bias can result in undesirable AI outcomes. A recent DataRobot survey says organizations are most concerned about its impact on trust and their reputations.
Why Businesses Should Adopt an AI Code of Ethics -- Now
AI has been abused as part of disinformation campaigns, accused of perpetuating biases, and criticized for overstepping privacy bounds. Let's address this.
When Is It Ethical to Not Replace Humans with AI?
There are legitimate questions about the ethics of employing AI in place of human workers. But what about when there's a moral imperative to automate?
AI ethics, regulations and guidelines:
Few current laws address the use of artificial intelligence. That puts companies under greater pressure to reassure the public that their AI applications are ethical and fair.
Your AI program needs to incorporate fairness, transparency, security, and ethics. Here are the basics.
AI Ethics Guidelines Every CIO Should Read
You don't need to come up with an AI ethics framework out of thin air. Here are five of the best resources to get technology and ethics leaders started.
How Credible Are the White House's AI Regulation Principles?
What is the Trump administration's real goal in suggesting new national regulations governing the use of artificial intelligence?
How Applying Labels and Other Tactics Keep AI Transparent
Understanding how AI models and AI-based applications work, what they can and cannot do, and where there is potential for ethical issues is core to putting AI to work for your organization.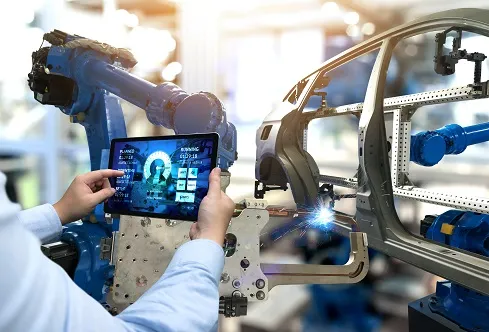 AI in the real world:
8 AI Trends in Today's Big Enterprise
A KPMG report provides an inside view into how big companies are investing in and deploying artificial intelligence and machine learning technology.
AI, Machine Learning, Data Science: What Enterprises Are Doing
CIOs say that AI and machine learning are the top technologies that will drive transformation, but there aren't many enterprises who have them in production, yet. Here's how they are planning to get there.
10 Prime Industries for AI Applications
Artificial intelligence is already transforming several key markets -- and use of the technology is rapidly expanding.
CIOs: Here's How Google is Approaching AI
A team of experts learned from their application of AI across a variety of real-world projects. Here are six steps they recommend for CIOs engaging with AI.
Banks Ramp Up Machine Learning, Work Through Data Challenges
Machine learning in pilot and production is growing in many industries, and finance is no exception, but there are concerns.
Why AI Isn't Gaining Traction in Your Enterprise
Companies are putting the wrong people in charge of their AI and digital transformation roadmaps. While technologists should indeed be part of the equation, it should be business analysts who are steering the ship.
AI and taking next steps:
What's Next: AI and Data Trends for 2020 and Beyond
After a year of consolidation and post-hype AI deployment disappointment, here's what we can expect for 2020 and beyond.
Restart Data and AI Momentum This Year
Organizations have invested heavily in data and AI technologies, yet many are still waiting to see big results. Here's one more change they need to make.
Make Artificial Intelligence Work for Your Business Needs
AI software is everywhere, yet only a handful of offerings target specific demands. How can enterprises customize generic AI tools to meet their unique needs?
Stalled Enterprise AI Gets Unstuck from Surprising Source
Enterprises have stalled in deploying AI to production, but platform investments from commercial providers may help them wrangle their open source models.
AI Explosion Brewing in the Cloud for 2020
Expert from Accenture sees the cloud as the gateway for enterprises to access more innovation this year.
A Path from Pilot to Machine Learning Production
Getting machine learning from the pilot into production is a hot issue in 2019. MLOps is one of the ways enterprises are doing it.
IBM Pitches Watson for Enterprise AI Woes
IBM says that Watson can help enterprises struggling to get past the pilot phase with their AI programs.
AI Keeps Buggy Code from Crashing the Cloud
AI-based test automation will be a key feature of DevOps in enterprise multi-cloud environments in the 2020s.
Check out our other Enterprise Technology Guides:
Modern App Dev: An Enterprise Guide
Enterprise Guide to Data Privacy
Enterprise Guide to Edge Computing
Enterprise Guide to Multi-Cloud Adoption
Enterprise Guide to Digital Transformation
A Practical Guide to DevOps: It's Not that Scary
Data Science: A Guide to Careers and Team Building