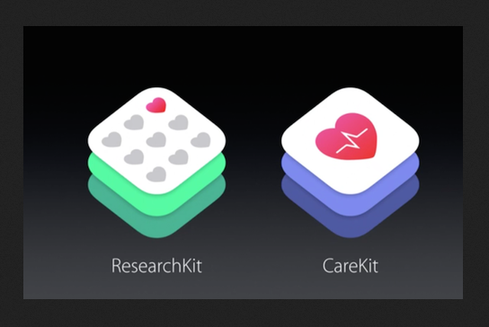 Apple CareKit, ResearchKit: 6 Apps Aiming For A Healthier World
(Click image for larger view and slideshow.)
SAN JOSE -- Intel will make its free, open-source big data platform available via a single click on cloud infrastructure provider Rackspace. Intel revealed the partnership and provided updates about its Trusted Analytics Platform (TAP) to InformationWeek during an interview at Strata + Hadoop here this week.
Intel's new relationship with Rackspace builds on its current public cloud partnerships for the company's big data analytics platform. TAP is already available on Amazon Web Services and on European cloud provider OVH.
Other cloud platform partnerships may also come soon, executives told InformationWeek.
"TAP is cloud agnostic," said Martin Hall, Intel Big Data Solutions Group business development and marketing leader, in an interview. "It can be in the public cloud, it can be in the private cloud." Often, organizations want to do proof-of-concept implementations in a public cloud and then bring them down to on-premises when the projects are ready for production. TAP can handle both.
TAP's Fast Evolution
The Rackspace partnership was just one of several new developments for TAP that Intel revealed this week. Intel's TAP has come a long way since the chip company first announced plans to release it to open source during the Intel Developer's Conference in August 2015. The project was created by Intel to promote big data technology to the masses. TAP pulls together different layers of software and tools, including Hadoop and other technology, to create a platform to help organizations develop big data applications.
At October 2015's Strata + Hadoop, Intel first showcased a set of pilot projects, many in the healthcare field. At this week's event in San Jose, Intel's chief data scientist Bob Rogers and Hall provided more updates on TAP projects and new features and developments that are in the works for the platform.
Create a culture where technology advances truly empower your business. Attend the Leadership Track at Interop Las Vegas, May 2-6. Register now!
One of the projects that Intel is working to create is a marketplace that lets TAP user organizations and third-party partners share the bits of code they've created. Rather than reinvent the wheel, such a marketplace could let organizations leverage code that's already been developed to solve common problems.
Rogers said, for instance, that cleaning data before it can be analyzed is a time-consuming problem faced by anyone who works with data. But it's possible to use machine learning to automate some of that process, and other data scientists who are facing similar challenges can reuse those pieces of code.
"Because these data science models are encapsulated like little packages, we can expose them like services. That little package is portable within different environments," Rogers said.
Intel is also working with third-party providers, including two new companies, Unify, the provider of a data preparation tool, and InfluxDB, to make their technologies available for TAP users. Intel is also building out partnerships with systems integrators who can help customer organizations with their TAP projects.
Rogers and Hall also told InformationWeek about a new TAP user and project -- the National Rural Electric Cooperative Association (NRECA). This group, whose member companies provide power to more than 50% of electricity customers in the US, are using TAP and visualization technology to create simulations of new loads on the electric power grid.
The system lets these companies ask "what if" types of questions about power usage and what it means to the system. For instance, an electric company could create a visualization to explore the impact on the power grid if half of the population of a particular town bought electric cars.
Intel said it is also working on a new TPC benchmark for big data technologies.