Analyst: It's a common title in enterprises today, spanning functional and business units – marketing analyst, finance analyst, IT analyst, sales analyst and HR analyst to name a few. Yet often, there is no centralized oversight, leaving ownership of business analytics nebulous in many organizations.
In a time when companies are clamoring to integrate big data and predictive analytics into their core processes, many IT departments have rallied to lead the analytics charge because they are ultimately responsible for the systems and warehousing that make critical internal data accessible and usable. However, such an approach can be seen as a bottleneck and an unnecessary layer in analytics, and delaying valuable insights to business decision makers.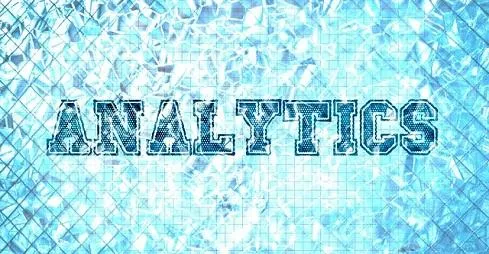 Credit: Pixabay
Instead, IT's role in analytics should be one of facilitation, driving innovation by keeping a close watch for new technologies that will provide business value. More specifically, IT should not just maintain the internal systems of record and data sources. Rather, because functional users all have varying needs when it comes to data, the IT team should also allow for flexibility in business applications. The historical "boil the ocean" approach of using one centrally controlled system, platform or tool for all of these users won't meet their individual needs, leading to productivity loss as business users fruitlessly wait for meaningful insights.
[Learn more about the roles of IT, the CIO and the CDO/CAO in analytics strategies.]
Innovative and nimble organizations prove most successful when they empower their employees, allowing them to find and use solutions for their own specific needs, not trying to force existing platforms into unintended uses. Instead of IT taking overarching control of analytics, I've seen two approaches emerge as highly effective methods to managing analytics within enterprises.
*Create the role of chief analytics officer -- Employed by organizations in diverse industries, including Duke University Heath Center, Macy's, GoDaddy, EY, and even the City of New York, this role is responsible for mapping analytics needs and use cases throughout an organization. With a direct line to the C-suite, chief analytics officers match business needs and problems with analytics technology for answers.
*Form a cross-functional analytics team -- Bringing HR, marketing and other functional personnel together with IT can be one of the most beneficial ways to bridge the gap between IT and end users. Enabling these users to become citizen data scientists and use predictive analytics for their own unique needs creates meaningful results for everyone involved.
For example, I worked with a large convenience store chain that created a cross-functional team with members from finance and business analytics. Working together, this new analytics team created product level forecasts and foot traffic analysis across 350 stores to reduce costs and increase revenue. In this case, ownership was a joint effort -- not a single function -- and the insights gained led to improvements across finance, supply chain, marketing and more.
These two approaches are certainly not mutually exclusive, but what's required for either to work is a commitment to solving real business user needs quickly using the best technology available -- not sitting idle and hoping requests for faster, more meaningful insights goes away. IT has a very important role as enabler of analytics usage, with a keen eye on organizational challenges and how data and analytics can be used to address them. IT leaders should insist that their team members educate themselves on what problems each area is trying to solve with analytics and the innovative solutions available today.
There is one certainty in today's analytics landscape: Tools and technologies are evolving quickly. One analytics solution is not going to be able to meet each function or business unit's analytics needs. IT's role in this complex landscape should be to enable analytics and insights, not to try to stifle it.
See Rich speak live about this topic in his session, The Data Team and teh Business Team: One Big, Happy Family, at Interop ITX. Register now for Interop ITX, May 15-19 in Las Vegas.