We're all hearing more about edge computing, and analysts are projecting huge growth in this area over the next few years. To cite one, a recent report by Gartner indicates that by 2025, 75% of enterprise-generated data will be created and processed outside a traditional centralized data center or cloud. That's up from 10% today.
Edge computing has many nuanced definitions, but the simplest is that edge computing brings the processing closer to where data is created. The idea is that you improve throughput,and get better performance and real-time experience when you move both computing and data closer to the user. The more data generated, the better to process it closer to the point of generation. I found a great resource that defines edge and associated terms from The Linux Foundation.
Right now, the biggest business use cases for edge computing are for Internet of Things (IoT), artificial intelligence (AI) and big data, and other areas like virtual/augmented reality and streaming video optimization. But also look at our own personal use cases like smart watches, which monitor a wide range of activities in real time.
Edge computing, while seemingly logical, can be quite confusing at the same time. Why would you need it, what are the benefits, how do you implement it, what are the concerns? Our editorial team here at InformationWeek wanted to curate our best and most recent articles to help you navigate what's going on in the industry. We divided the coverage into four sections: edge evolution; edge decisions and considerations; use cases; and use cases by vertical industry.
Check out these articles and the hundreds of other informative content pieces from InformationWeek -- about IT management, careers, analytics, DevOps, AI, and more.
Edge evolution:
When Planets Align: Edge Computing's Game-Changing Potential
Emerging technologies that leverage edge computing will take years -- potentially decades -- to emerge. The smart move is to wait for the hype to settle.
How Edge Computing Will Change Enterprise IT
Data published last year predicted that spending in the edge computing sector will grow by a compound annual growth rate of more than 30% through 2022. That means regardless of IT professionals' focus and the companies they work for now, their jobs paths will inevitably feature more edge computing-related elements soon.
Before there was edge computing, there was fog computing. First introduced by Cisco, the two concepts are confusingly similar. Both seek to extend the "cloud" to the network edge as a means to enable real-time processing.
Cloud 2.0: A New Era for Public Cloud
Think about the type of infrastructure required for emerging tech concepts, like artificial intelligence, edge computing and DevOps, and you can see why cloud is core to IT strategies.
Edge decisions/considerations:
What's Holding Back Edge Computing for Enterprises?
The macro design of IT architectures has a long history of swinging like a pendulum from centralized to decentralized, always driven by the advent of something new. Today, cloud drives a kind of centralization. Meanwhile, another powerful countervailing force is simultaneously at work: data generation at the edge.
View from the Edge: Clear or Cloudy?
IT organizations need to think about the architecture necessary to support IoT devices, including edge gateways. The gateway analyzes data at the edge, sending the meaningful information, such as a change in status, back to the enterprise.
Rewriting Disaster Recovery Plans for the Edge
Writing a disaster recovery plan has been the responsibility of IT departments for years, but now these plans must be recalibrated to failover for edge and cloud environments. What's new, and how do organizations revise their plans?
IBM's Rob High and Rumjog's Thomas Young Talk Edge Computing
The scope of what can be done through edge computing is growing fast, but it will take more talent and new strategies to reap the benefits.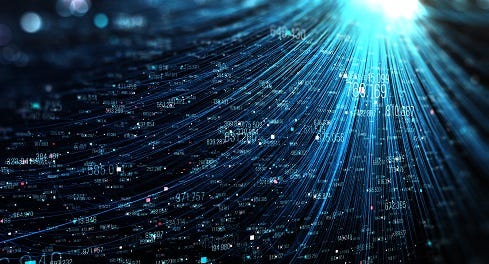 Use cases for edge:
With the advent of the Internet of Things, we're drowning in data, much of it being delivered to the cloud for ubiquitous accessibility from any device. Edge computing offers an alternative to processing all data in the cloud or the data center.
The Future of Edge Computing: Not Just for IoT
Edge computing is killing the cloud. Edge computing is another use case for the cloud. Industry experts are lining up on both sides of the aisle to argue their case. Many think that edge computing is driven by the emerging needs of IoT networks, but edge computing has far greater implications than just IoT.
Ready or Not, Big Data is Bringing Big Changes
Every device, every new connection between devices, and every activity on these devices generates new data. That, in turn, is generating new opportunities to develop new products that provide far better service for customers.
Now That You Have IoT, How Do You Manage It?
A key to success with an IoT strategy is to keep the IT group involved in the process even at the pilot stage. One of the best practices is to develop a formal edge computing strategy.
Edge use cases, vertical markets:
5 Ways Edge Tech is Transforming Travel and Transportation
Edge technologies — such as advanced analytics, artificial intelligence and Internet of Things -- put processing power closest to the devices that collect real-time data and present fascinating new options for travel and transportation companies to respond to change. Here are five ways that edge technologies are enabling operational efficiencies and enhancing the overall customer experience across travel and transportation.
2019 Predictions: How Will 5G, Edge, and Cloud Play Out?
2019 could be a pivotal year for the industry as 5G edges toward launch. Meanwhile, new use cases in cloud computing and Internet of Things are driving greater-than-ever demand for high-capacity, low-latency connectivity. Here are four predictions about the telecoms industry's course in 2019.
***
Check out our other Enterprise Technology Guides:
Enterprise Guide to Multi-Cloud Adoption
Enterprise Guide to Digital Transformation
A Practical Guide to DevOps: It's Not that Scary
Data Science: A Guide to Careers and Team Building