Dealing with backup might not be the most exciting responsibility in the IT world, but it is crucial enough to compel Amazon Web Services to get in on the action. In mid-January, the company introduced AWS Backup for centralized backup services. Aimed at data on-premise as well as in AWS cloud systems, it is described as convenient, automated protection for storage and file systems. This debut may also drive third-party vendors who provide their own backup services to differentiate fast.
AWS Backup is a good way of simplifying backup across multiple Amazon services, says Grant Kirkwood, founder and chief technology officer of Unitas Global, a cloud solutions provider. It may also put competing backup providers in a challenging spot. "There is a community of companies that have created backup solutions and they span the gamut of legacy and traditional backup vendors," he says. Those providers tend to offer backup services that are, to a certain extent, more comprehensive and feature-rich than what AWS is rolling out.
Kirkwood says the ease of use offered through AWS Backup could drive its swift adoption and disrupt the competition. "If I was a large AWS partner [who offers backup services], I would be very focused on accelerating the rate of innovation," he says. "People have the tendency to take the path of least resistance."
What AWS Backup brings to the table
Amazon is clearly interested in making it easy for existing users of its services to adopt the new backup offering. From the get-go, AWS Backup is integrated to work with services that include Amazon Relational Database Service, Amazon DynamoDB, and AWS Storage Gateway. Support for more services is already in the works and AWS Backup also allows for backing up on-premise application data. Kirkwood says having a backup service just one click away is an attractive option for AWS customers. "It is hard to argue with that," he says. "They now have an Amazon-centric solution with seamless backup."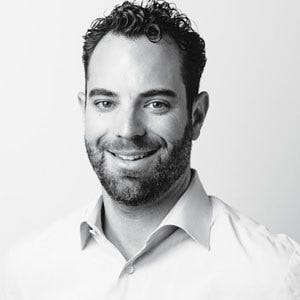 Such convenience, Kirkwood says, can mean giving up the fine-grain control that is available through some comparable, yet more complex options from other providers. The tradeoffs may fall in favor of AWS Backup though, he says. "What you get back in return is a much simpler experience," he says. "In the spirit of backup being necessary, anything Amazon does to comply with organization backup requirements will drive adoption."
A plan for customer retention
The advent of AWS Backup is another away to keep customers locked into the range of services Amazon offers, says Todd Matters, co-founder and chief architect of RackWare, which offers a cloud management platform. "Once they have a backup service running, it's another inhibitor to them moving to a different cloud [service]," he says. "This is going to push third party vendors to up their game if they want to continue to sell in this area."
Third-party vendors can stay in the running by leveraging their value and flexibility, Matters says. They may also be able to provide finer levels of granularity around different policies for different datasets. He cautions that if vendors have been relying heavily on Amazon's technology versus their own though, it may limit what they are able to differentiate from AWS Backup.
Responding to new pain points for backup services
Matters says there is a blending underway of backup and disaster recover with cloud technology, which could cause further disruption. There is a driving imperative, he says, to have robust backup in place along with disaster recovery solutions especially in response to ransomware threats. The complexity of multicloud environments also makes high-end backup services vital to enterprises. The elevated stakes have led to more users asking questions about what data backup services they have in place. "There are a lot of industries where, due to compliance, they are required to execute audits," Matters says. "Their ability to recover data should there whether it is a catastrophic event or ransomware."
[Catch up on everything cloud in the Cloud Track at Interop 2019, running May 20-23 in Las Vegas.]
That desire for resilient backup services is counterbalanced by customers not wanting to be locked into a service, he says. Enterprises that adopt a multicloud strategy may want flexibility and freedom in their backup services. "They're not going to use five or six clouds, but they are going to use two or maybe three," Matters says. Such customers want their data to be mobile and able to move across their different clouds with a consistency of features. They also want better integration with existing data centers and increasingly private clouds, he says.
How AWS responds to multicloud environments remains to be seen, Matters says. Recovery times for the cloud tend to be slow, he says, so if Amazon can operate with a higher level of granularity and in multicloud, it could demonstrate its growing prowess in the backup space. Amazon's acquisition of disaster recovery, backup startup CloudEndure in mid-January may be a step in that direction. For now, the introduction of AWS Backup and its promises of convenience have caught the attention of the market. "We see cloud providers scrambling to fill any gaps they have in their product portfolio to attract new customers and retain them," Matters says.