New Tech Horizon: Influence of Women in Security and Privacy
New Tech Horizon: Influence of Women in Security and Privacy
Flo Health's Rachel Morris outlines how security can replicate the privacy sector's gender-equal environment including actionable tips for both managers and job seekers.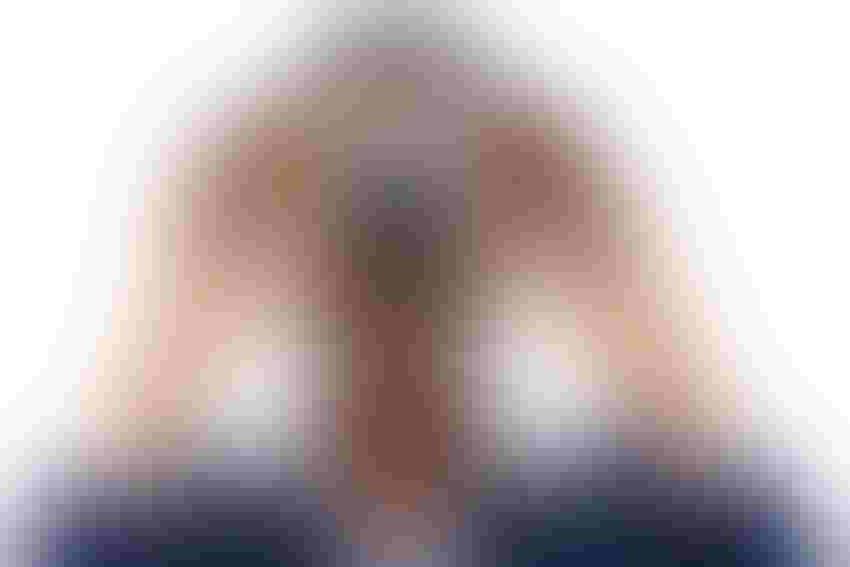 Yuri Arcurs via Alamy Stock
"Women belong in all places where decisions are being made. It shouldn't be that women are the exception." These words came from the late Supreme Court Justice Ruth Bader Ginsburg back in 2009, but they are still valid today.
Women make up half of the population and offer unique skills and perspectives that should not be overlooked. The privacy profession is one of the rare sectors in which men and women are playing on a relatively even field. It is a breath of fresh air when I arrive at a privacy conference and see a 50-50 distribution of men and women. Ten years ago, this was not the case when I attended any legal sector conference; it would be a sea of men in dark suits.
According to the International Association of Privacy Professionals (IAPP), the privacy profession is nearly evenly split of men-to-women, and women are also equally represented in management levels. An even more interesting fact, especially for women who want to ensure they have a career path within their industry, is that there are currently more female chief privacy officers (CPOs) than their male counterparts. While the privacy profession continues to nurture an atmosphere of opportunity for men and women, adjacent sectors need to catch up, especially security.
Security, like many other areas of tech, remains male dominated. As of 2022, only 25% of cybersecurity professionals globally were female, according to CyberCrime Magazine, and the figure is expected to increase to only 30% by 2025.
In the tech industry, privacy professionals play a crucial role in advocating for women's inclusion, particularly in the cybersecurity sector. By empowering women to have a seat at the table, we have the potential to enrich the industry with unique perspectives, talents, and skills, and to strengthen the collaboration between adjacent sectors such as privacy and cybersecurity. As a privacy professional, I would be thrilled to see more women in cybersecurity leadership positions, such as chief information security officers (CISO), as privacy and security often work so closely together. It is important to have a female perspective and contributor in every level and area of a business, and I look forward to the day when a company having an average 50-50 split on their executive leadership team is the norm and not the exception. The cherry on top would be a female CPO and CISO!
Here are my best tips for women to keep raising the bar and working toward a more gender-equal world across privacy and security:
For Managers and Leaders
Women supporting women: Be a role model and lead by example. Identify women within your business who, with nurturing and mentorship, have the potential for leadership. Be their advocate and help them with training and leadership development. 

Support opportunities for education and certification-based training: As a leader, one of the best ways to cultivate a diverse talent pipeline is to break down the barriers to entry, including skills-based training and education requirements. This can involve skills-based training versus only accepting college degrees, getting involved in education programs for youth such as Girls Who Code, or offering opportunities to continue education within the workplace.

Create a safe space for diversity of thought: Successful teams create a place where people can share opinions and welcome diversity of thought and experiences. Having a variety of views on a team makes it great. Team members should have opinions and views on privacy or security and shouldn't be afraid to share them.

Encourage mentorship: If you have the capacity, become a mentor to a promising colleague. Mentorship is often mutually beneficial for both parties.

For Candidates
Find inspiration and a mentor: Find a person whose career you want to mirror. Are there goals or milestones that you could aim for over the next few years? Find a mentor and learn from what they have already experienced. They are already working to raise the glass ceiling, and you can follow in their path.

Establish relationship currency: Once you've secured a position, establish an advocate or sponsor within your team and company. Do the work and make sure your advocate or sponsor knows the results of your work so they can vouch for you. An outstanding advocate/sponsor has to see your work and believe in it, as well as have an authentic relationship with you. The advocate/sponsor should have the authority and the power to promote you or push for your promotion. Exceeding expectations in terms of your performance, coupled with the support of your advocate, will likely bring faster growth within your career.

Stay up to date on industry trends: Help your team and/or manager stay informed. Be eager to learn and follow key thought leaders within your industry. I have found the best method to do this via LinkedIn. I started with the top 10 people within my industry, followed them, and now follow a network of over 100 key influencers within the privacy industry, and they provide valuable insights on a regular basis.

Forever learning: Absorb as much information as you can in whatever form that is available. Attend webinars and events that cover topics and issues that are important to your industry. The privacy landscape is forever changing, and intellectual curiosity is a critical advantage.
Keep going! Change will not happen overnight, but as long as we keep raising the bar and breaking the bias, we will keep moving forward. Research shows that greater gender equality contributes to wider economic benefits, increased productivity and, oftentimes, revenue, and improved problem-solving (Massachusetts Institute of Technology/Scientific American). For security and privacy professionals, ensuring diversity of thought and expertise empowers and prepares teams to better combat the ever-growing list of threats and challenges. It is our duty to bridge this gap for a better future for our industries and the future of the next generation.
Never Miss a Beat: Get a snapshot of the issues affecting the IT industry straight to your inbox.
You May Also Like
---