The Tech Diversity Charade
The Tech Diversity Charade
Here are three ways AI can help the technology industry's inequality problem.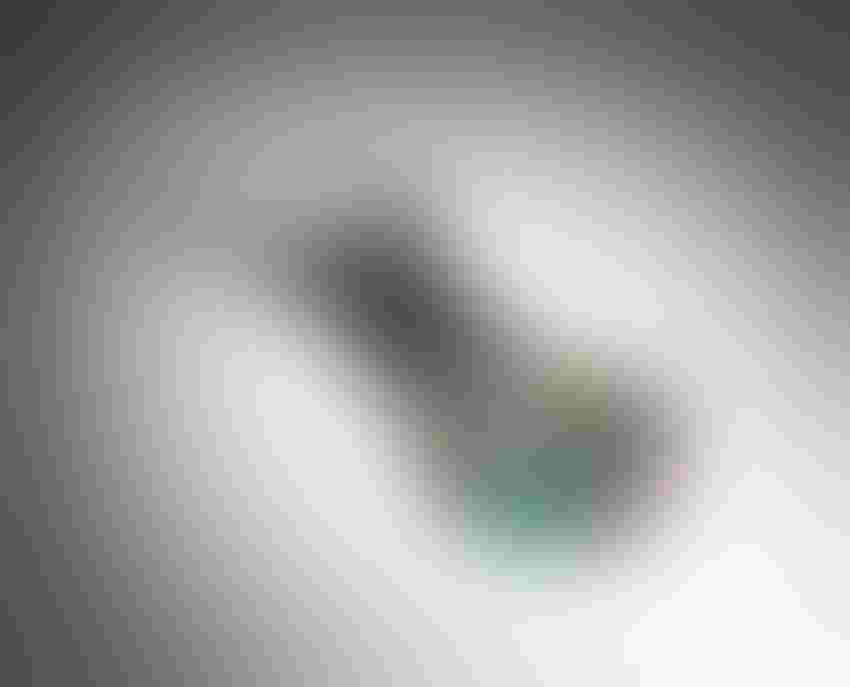 If insanity is doing the same thing and expecting different results, as the saying goes, then doing different things and getting the same results clearly isn't getting us anywhere. Such is the case in tech, where efforts to diversify a white, male-dominated workforce have largely resulted in head-scratching. In a sector renowned for its innovation and outside-the-box thinking, why hasn't tech been able to solve its frustrating diversity problem?
Decoding Diversity in Tech
Hiring in any industry can be a minefield, especially when creating a truly objective experience isn't necessarily the objective. This has been the contention of late, with many DEI programs coming under fire from critics who claim that focusing on a candidate's race, ethnicity, ability, gender, sexual orientation, and/or neurodiversity is actually perpetuating a biased environment. Unpacking that argument may be tricky, yet it's just one side of a multifaceted issue that has been further complicated in the tech sector by slashed budgets and sweeping industry layoffs.
Based on recent figures, companies including Meta, Amazon, and Twitter (now "X") have together cut more than 97,000 jobs in 2022. And data shows that diverse employees have borne the brunt of that carnage, with women and Latino workers representing 46.64% and 11.49% (respectively) of the tech layoffs from September to December 2022. Those statistics would be harsh enough on their own, but according to Deloitte, men already hold 75% of technical jobs, while women make up just one-quarter of them.
Combating Tokenism & Improving Hiring
A persistent roadblock to tech diversity has been tokenism, the policy or practice of making only a symbolic effort to increase diversity or otherwise include underrepresented groups. Similar to greenwashing, tokenism includes performative acts like hiring a DEI recruiter but giving them no voice/budget, or simply changing social media/website branding to mirror popular social trends. Tokenism is the antithesis of empowerment, insulting to those it purports to help and harmful to the credibility of authentic efforts.
DEI programs are not perfect, and there are real limitations to their effectiveness. One common complaint is that diversity initiatives address only part of the hiring cycle (talent acquisition) rather than tackling overall workplace culture or retaining diverse employees. It's a chicken-and-the-egg conundrum: companies might want to create an inclusive environment, but they can't attract diverse talent because they don't have an inclusive environment. So, tech is doing what tech does best -- innovating.
Software has been developed to help facilitate more equitable hiring, but much of that funding disappeared with recent job cuts. Industry thought leaders are now turning to artificial intelligence to help with their diversity problem in three key areas: recruitment, retention, and reskilling.
1. Recruitment: How AI Can Reduce (and Create) Bias
Rather than seek a silver-bullet solution, companies are instead using AI to uncover persistent anomalies in the hiring process. For example, generative AI (GenAI) can now identify biased messages on company career pages that might have previously isolated certain candidates. It might sound simplistic, but a good deal of bias begins with the job postings themselves, from the use of complex jargon to overly restrictive or unrealistic qualifications. GenAI enables business leaders and HR professionals to re-analyze materials and develop unbiased content to improve candidate outreach and attraction.
But remember -- AI is a tool, not a solution. While AI can be helpful in developing inclusive messaging, improving efficiency, and filtering applicant pools, it can also be dangerous and unpredictable because the tech itself is often built on biased data. Any final hiring decisions should be human-led, factoring in the many nuances that go into a candidate's profile. When used correctly, AI can be a gamechanger for recruitment and positively impact company diversity, equity, and inclusion (DEI) initiatives.
2. Retention: The Meritocracy of Data-Based Decision Making
A joint Indeed/Glassdoor report found that over 60% of workers would turn down an offer or leave a company if they felt their manager or potential manager didn't support DEI initiatives. Work culture can be intangible and political, with career advancement sometimes more dependent on who you know than what you do. Diverse employees are already in the minority, lacking the support and mentorship necessary to rise through an organization.
AI thrives on data and is unmoved by subjective emotion. Tech companies have always been obsessed with performance metrics, so it's no surprise that they've turned to AI to help justify certain actions like promotions or layoffs that can be tainted by bias. The hope is that managers will move away from ambiguous performance standards and create a meritocracy where each employee is judged primarily on their work product. This is imperfect decision making, but it's a step forward.
3. Reskilling: If You Can't Find the Right Candidate, Create One
The World Economic Forum (WEF) reported that half of all employees will require reskilling by 2025 due to the adoption of new technologies like AI. There are similar reports out there, like the Goldman Sachs prediction that two-thirds of jobs might be replaced by GenAI, but most tend to agree that the best defense is a good offense. Or as a popular meme puts it, "AI will not replace your job; someone who knows how to use AI will replace your job."
As Korn Ferry points out, companies can use AI platforms with predictive analytics to "shortlist promising internal candidates and provide tailored career development" based on goals and interests. By investing in reskilling and promoting internal mobility, tech companies can develop more diverse recruiting pipelines and build affinity among current employees interested in forging new career paths.
People can surprise you if given the chance, and tech companies should recognize that their best chance at quickly increasing diversity on their team is to support and empower the diversity already on their team. AI is a powerful innovation, but it's up to tech leaders to ensure it's used to enhance and diversify talent, instead of replacing it outright.
Never Miss a Beat: Get a snapshot of the issues affecting the IT industry straight to your inbox.
You May Also Like
---