4 Steps to Minimize Customer Communication Errors and Improve CX
4 Steps to Minimize Customer Communication Errors and Improve CX
Consumers have increasingly high expectations around experience. How can businesses ensure they are delivering top-notch communications and customer experience?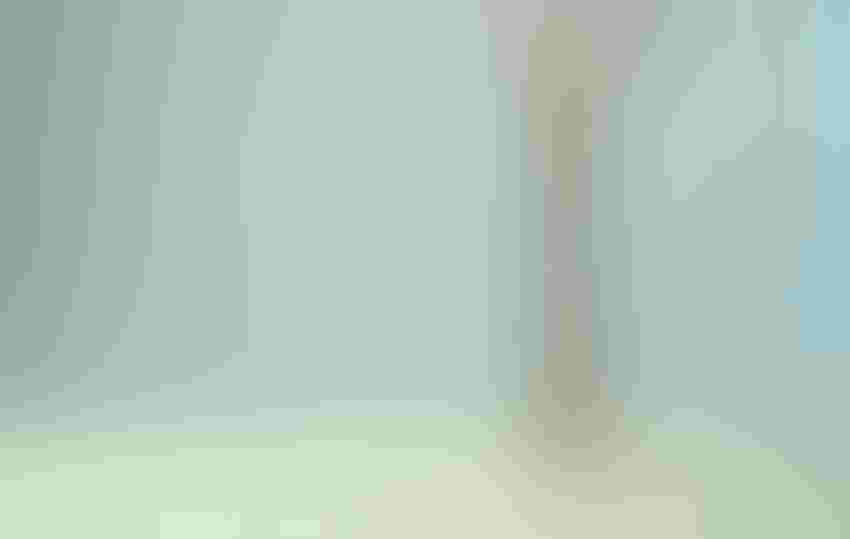 Paradee Kietsirikul via Alamy Stock
Consumers' buying decisions are deeply personal; they seek a level of understanding and engagement that reflects this. No matter the industry, effective communication and feedback loops are critical to ensuring a highly personalized customer experience.
Recent research states that 81% of consumers want companies to customize their experience based on what they know about them. What's shocking is that only 28% of consumers today believe that companies are delivering superior customization of the experience, even though companies sit on a trove of customers' personal data.
Getting it wrong has consequences. More than half of consumers stop doing business with a company due to a poor job personalizing the experience, with younger consumers more likely to take this action.
Here's a few steps that can help minimize customer communication errors and improve CX.
Step #1: Rethink silos
One of the primary obstacles to effective communication and personalized customer experiences are internal barriers. When internal systems are built and managed in silos -- or integrated as-is through a merger or acquisition -- they become barriers to delivering optimized CX.
Barriers hinder the flow of customer data and insights across the enterprise and can result in errors.
Say, for example, that a consumer had a checking account, credit card, and mortgage with the same bank. When the bank asks them to "go paperless" for their credit card, they may assume that the same preference will be carried across all communications from the bank -- but that's rarely the case. The account holder is likely to see this lack of continuity as an error, causing frustration and negative experiences.
To break down silos, companies should foster a culture of collaboration and transparency with shared objectives. This cannot be achieved without executive sponsorship. With an executive sponsor in place, firms can establish enterprise objectives that include mapping of communications processes, technology, and CX improvements that work toward delivering a consistent and personalized experience.
Step #2: Conduct a communications ecosystem assessment
One source of errors and gaps in CX comes from a company's underlying technology and processes. A communications ecosystem assessment identifies opportunities to optimize communication platforms, workflows, and processes, enabling companies to simplify and transform their communications environment -- now and for the future.
To conduct an assessment, take stock of the communications that your company sends and map the process flows -- from data and platforms to communication types and channels -- and identify existing critical feedback loops. Assess the effectiveness of each channel in terms of delivering a seamless and personalized CX. Are there bottlenecks or areas where communication breaks down? Are there data collection points that are redundant?
This process might end up resembling "spaghetti maps," which intricately illustrate the complex network of communications within the organization. For many organizations, this is the first time they can see the full picture. Documenting the current state serves a critical role of creating a baseline to work from when creating a roadmap for the desired future state.
Step #3: Create a roadmap
Defining the future state of the communications ecosystem — and working toward creating it — is the next step in the process. Companies commonly focus on the centralization of customer data. Without a centralized repository -- or at least data repositories that "talk" to each other via APIs -- achieving a holistic, unified CX will forever be a challenge. Organizations often grapple with fragmented data storage, where different lines of business maintain separate databases and lack the ability to leverage a single customer view.
To effectively address this challenge, organizations must invest in their technology infrastructure. Legacy systems and disjointed technology stacks impede an organization's capacity to centralize data and, subsequently, hinder communication improvements. The target should be a unified strategy that integrates various lines of business, core processes, communication types, distribution channels, and centralized reporting.
Step #4: Transform insights into action
Reports play a crucial role in identifying communication errors, but their effectiveness depends on an organization's ability to act on the insights they uncover. Also, not all errors are created equally. A misspelled name or improperly entered email address in the underlying database would warrant a different follow-up than a calculation error on an account balance, or the wrong person receiving a customer's account statement. Having reporting logic that escalates errors based on their severity can facilitate faster root-cause analysis and resolution.
At times, an error only becomes known after a customer contacts the call center with an issue. Since the call center representative is the face of the company in that moment of customer frustration, how the representative handles the conversation and carries out an action plan is critical to rebuilding trust with that customer. Organizations should empower their representatives to make straightforward changes efficiently, while also creating escalation paths for critical issues that cannot be addressed by the representative. Delayed or cumbersome processes can frustrate both customers and staff.
Bringing It All Together
By embracing these four proactive steps -- breaking down data silos, conducting a communications assessment, defining a roadmap, and turning insights into action -- organizations can minimize customer communication errors, deliver exceptional customer experience, and foster long-term customer loyalty.
Never Miss a Beat: Get a snapshot of the issues affecting the IT industry straight to your inbox.
You May Also Like
---