AI and Hiring Quick Study
AI and Hiring Quick Study
Learn more about how organizations can, and will, leverage artificial intelligence in their HR and hiring strategies within these curated articles.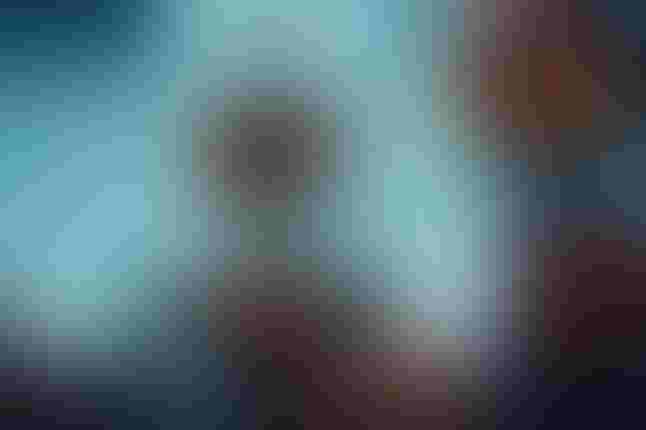 Brian Penny via Alamy Stock
Remember when your now-boss liked your resume and flew you to New York for an interview? You were hired and the HR director walked you through the benefits package. Yup, that was way back in good ol' 2019.
None of that in 2023! Now, bots scour LinkedIn and other social sites; interviews are Zoom calls; reference checks are strictly online; and, once an offer is accepted; an app walks you through benefits. The new hire on your team might actually meet the boss in person someday.
There are multiple factors driving/enabling changes the nature of human resources management, recruiting, and hiring. They include the social media mindset and what we learned about remote work during the pandemic. Now, add in the emergence of artificial intelligence in the enterprise. AI introduces new efficiencies, such as chatbots that answer employees' benefits questions, but also concerns about factors like bias in AI-based recruiting tools.
In this Quick Study you can learn more about how organizations can, and will, leverage AI in their HR and hiring strategies, as reported in InformationWeek articles.
The State of the Art
The Future of HR Tech: How AI Is Transforming Human Resources
Organizations expect their business and HR leaders to balance functional duties with resource management -- which means stronger investments in AI, advanced analytics, and ML to help with HR procedures, from improving talent sourcing to employee management.
How We're Doing on Humanizing the Digital Experience
A lot of time, effort, and money has been spent on humanizing the digital experience. So how are we doing so far? Here's a look at some of the shiniest and dullest examples along the way.
Technology as a Competitive Edge in the Battle for Talent
Today's employees want to work for companies that utilize leading-edge technology. What tools should companies leverage to be truly competitive in the battle for talent?
CFOs and Automation: Battling Inflation, Increasing Employee Productivity
When it comes to automation, it's all about building value to drive value. Chief financial officers must identify where they have an opportunity to improve work life and create value by giving employees the tech tools they need.
Conversational AI: How It Works and Where It's Headed
The next person you speak with may not be a person at all. Welcome to the uncanny valley of conversational AI. Often it makes its corporate debut in HR roles.
Leveraging the Power of Online Employee Self-Service Portals
Employee self-service portals can improve employee engagement and give employees more autonomy. Here's a look at how IT can optimize these platforms and avoid the pitfalls.
How AI Can Boost Employee Autonomy, Competence
Deployment of AI technologies can be used to automate business processes and give more time back to employees who are keep parts of a transformation.
Bias: Keep an Eye on the Legal Landscape
Hiring with AI: Get It Right from the Start
As organizations increasingly adopt artificial intelligence in hiring, it's essential that they understand how to use the technology to reduce bias rather than exacerbate it.
IBM's Krishnan Talks Finding the Right Balance for AI Governance
Developing governance of AI can help make it more palatable for regulators and the public as the technology becomes more omnipresent, according to an IBM data science expert.
What Changing AI Rules Mean for Hiring
Laws and regulations around the use of artificial intelligence in hiring are finally being introduced, yet they still fall short in terms of equity and fairness. Here's why.
How Fighting AI Bias Can Make Fintech Even More Inclusive
Digitized presumptions, encoded by very human creators, can introduce prejudice in new financial technology meant to be more accessible.
Quick Study: Diversity, Equity, and Inclusion
Are we making progress in this sensitive, timely topic? Here's a snapshot of our own articles on why DEI matters, how companies are addressing it, educational initiatives, cutting through racial and gender bias, and more.
3 Ways to Avoid Gender Bias From Showing up in Your Products
Product engineers need to take action to address their own bias and prioritize diversity within their teams to create inclusive innovations that can benefit everyone.
What Lawyers Want Everyone to Know About AI Liability
There are more discussions about AI ethics and responsible AI these days, but companies need to be clear about potential AI liability issues in areas such as HR.
Finding the Right Talent
Cracking the Code for Skills-Based Hiring
One reason skills-based hiring has been slow to take hold is that employers, particularly in tech, don't always understand how to put it into practice. Here are three ways to get started during the "Great Reshuffle" in the workplace.
Jobs Are Getting in the Way of Work (Here's What's Coming Next)
The days of good old-fashioned job roles are beginning to give way to skills-based workforce models. Here is how that works and what it means to employers, universities, and workers.
IT Talent Shortage: How to Put AI Scouting Systems to Work
IT is facing significant talent shortages, and new HR AI talent recruiting systems are touted as being able to help reduce the amount of work that HR or IT conducts in finding talent, candidate evaluation, and hiring.
Ethical AI and the Workforce
3 Components CIOs Need to Create an Ethical AI Framework
CIOs shouldn't wait for an ethical AI framework to be mandatory, according to PwC. Whether buying the technology or building it, they need processes in place to embed ethics into their AI systems for functions such as hiring and customer service.
What IT Leaders Should Do Now to Prepare for ESG Standards
Whether environment, social, and governance initiatives are written into your IT plan or not, they're going to play a major role. Now is the time to start strategizing to meet the diversification requirements of investors.
Never Miss a Beat: Get a snapshot of the issues affecting the IT industry straight to your inbox.
You May Also Like
---