Analytics and Emotion: An Evolution in Business Intelligence
Analytics and Emotion: An Evolution in Business Intelligence
Bridging the gap between how SaaS companies promote analytics and users' actual experiences.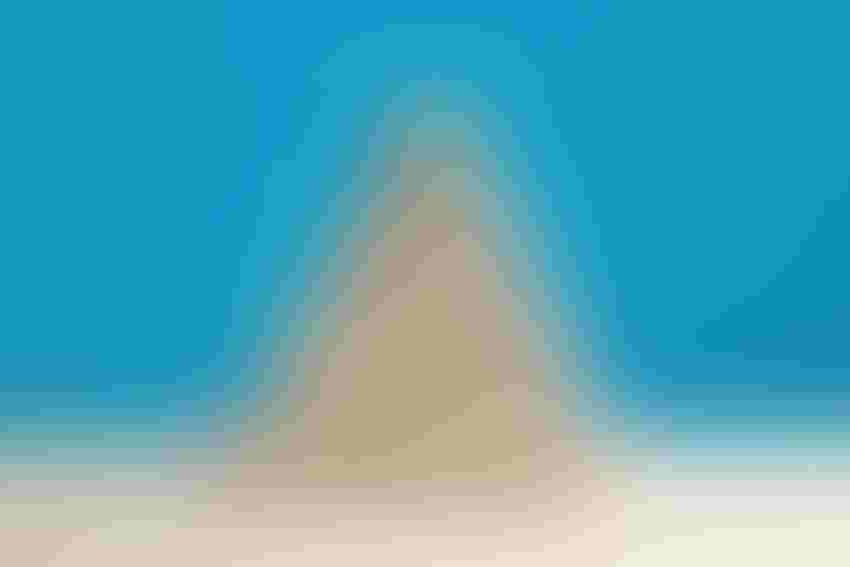 Cagkan Sayin via Alamy Stock
I spend a lot of time thinking about data, analytics, and how we help our customers make sense of information. On the surface, analytics may seem purely objective -- just facts, figures and trends. But over my years in this industry, I've come to realise there is a profoundly emotional component to data analysis that cannot be ignored.
In the early days of business intelligence, analytics lived exclusively in the realm of data scientists and quantitative experts. It required years of specialised training to extract insights from data. For the average business user, analytics was out of reach, sometimes literally locked away in black box algorithms. Rather than empowering decisions, data often raised more questions than it answered.
But the information revolution combined with the enormous growth of software-as-a-service has put analysis into the hands of millions. Today, a small business owner can run reports as efficiently as a Fortune 500 executive back in the day. This democratization has fundamentally changed our relationship with data. Analytics is no longer just a technical tool -- it's become deeply ingrained in workflows, strategies, and operations. When used right, it's an incredible lever for growth. But when analytics fail to meet expectations, it can trigger strong emotional responses -- frustration, confusion, and even fear of making the wrong business move.
Essentially, ineffective analytics actively clouds judgement instead of clarifying complex decisions. Users are left confused, lacking the clarity and confidence needed to make data-driven business choices. This widespread dissatisfaction signals an enormously missed opportunity for the majority of SaaS companies today.
With analytics now underpinning key workflows for users across roles and industries, this failure to deliver intuitive, empowering analytics represents a gap that forward-thinking SaaS companies could fill by making analytics capabilities central to their products. Our report quantifies this disconnect between what companies currently provide and what users really need when it comes to analytics.
The companies that will win are those who recognise analytics' emotional resonance and double down on empowering their users. Even outside the office, we see proof that data is no longer just functional. It's personal. Look no further than the running craze, where athletes meticulously track performance and push for new personal bests. We want meaning in our metrics, and we feel it when they let us down or leave questions unanswered.
I see this in my own staff, many of whom log their runs and bike rides in detail. They're motivated by the numbers and what they represent -- progress, improvement, and achieving their goals. At its core, this is what analytics should enable. We all want to build tools that don't just show data, but spark those "aha!" moments that can give users the confidence to make bold decisions.
Of course, different roles demand different insights. While executives seek high-level KPIs, frontline analysts need to dig deeper into the nuts and bolts. An accountant should see profit drivers, while a marketer is going to focus on campaign funnel metrics. To drive adoption -- and emotion -- analytics must be tailored and intuitive. No more trawling through inscrutable data dumps that raise more questions than answers.
Instead of treating analytics as a mechanistic tool, we must recognise its ability to unite logic and feeling. When analytics connects employees to business outcomes and gives them ownership of the numbers, it becomes truly transformative. Leaders should see this hidden emotional layer as an opportunity to build trust and alignment at all levels -- not just individual contributors, but across the entire org chart.
But addressing the analytics frustration epidemic requires more than just good intentions. It takes a concerted effort to put users at the centre and deliver real-time, actionable insights. Of course, building this capability in-house can be a massive challenge. Expertise is scarce, and progress is slow. This too often leaves teams disappointed, and customers underserved.
That's why purpose-built embedded analytics platforms are so valuable. With the right technology, insights become a frictionless part of the user experience instead of a disconnected process. The basics -- data integration, modelling, visualisation -- are handled behind the scenes so product teams can focus on what matters: building features users love. No more wrestling with infrastructure and duct-taping disjointed systems.
The companies that will thrive recognize analytics' emerging emotional resonance. There is a clear mandate to double down on empowering real-time, tailored insights through products people already use daily.
When analytics delivers clarity instead of confusion, it ignites that spark of meaning and ownership that motivates employees and customers.
Ultimately, these are the tools that transform how we work and make decisions. The opportunity is now to lead with analytics that informs both the head and the heart.
Never Miss a Beat: Get a snapshot of the issues affecting the IT industry straight to your inbox.
You May Also Like
---