AWS Offers Course on Basics of Machine Learning
AWS Offers Course on Basics of Machine Learning
A new course offered by AWS offers business leaders a foundational understanding of machine learning and its use cases without the need for a deep understanding of Python and coding.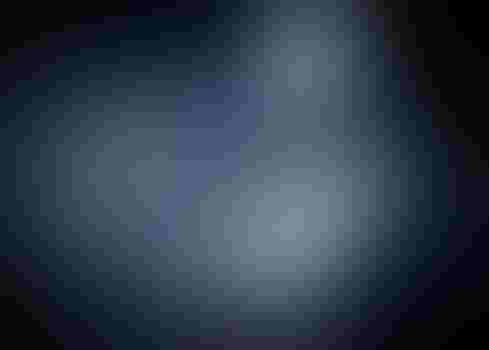 phonlamaiphoto via Adobe Stock
For organizations considering machine learning projects, there's often a big gap between ambition and reality.
On one hand, organizations recognize the potential value of machine learning to scale operations, gain faster and deeper insights, respond to quickly changing conditions, and more. On the other hand, it's hard to get started on something that is novel to your organization. You may not have the talent in-house, and you don't have any experience.
What's more, even for those organizations that have run successful pilots, many have struggled to move those pilots into production for a variety of reasons. It feels like many organizations are stuck.
With that challenge in mind, AWS has added another course series to its free educational catalog. But this one won't teach you Python or Amazon SageMaker. This one is targeted at a different audience. Machine Learning Essentials for Business and Technical Decision Makers is aimed at getting business leaders up to speed with machine learning.
This course does not teach coding or data prep. Instead, it is squarely targeted at those in the business who need to know how machine learning can be used but won't necessarily be doing the implementations themselves.
"This is really about that foundational understanding about what machine learning can mean for your business," said Scott Barneson, director of learning products for AWS training and certification. "It's thinking practically about whether you are ready and then how to land machine learning in the organization."
It's the kind of training business leaders who are focused on strategy will need when they are considering use cases for machine learning. Because it's a free AWS offering, of course the lessons incorporate how Amazon approached particular problems and how AWS tools such as Amazon SageMaker can be used to tackle particular machine learning challenges. But the course also provides a solid overview of brand-neutral concepts needed to understand machine learning and its requirements. Perhaps most importantly, it gives instruction on the types of business problems where machine learning can be helpful and also the types of business problems where machine learning may not be the best choice.
The fact that it provides insight into AWS tools, too, may be a plus in ways. Gartner fellow Rita Sallam predicted in 2019 that commercial platforms, particularly cloud-based ones like AWS, Google, and Microsoft Azure, would ultimately help enterprises manage their AI and machine learning efforts.
While it's designed for those who have an understanding of computers, it's really an introduction to the concepts behind machine learning. Business leaders who attend don't need to know anything about machine learning or have any experience with the technologies before they start the courses.
The time requirement isn't heavy, either. It's split into three courses designed to last 30 minutes each. The first segment covers the fundamentals of machine learning. The second is about planning a machine learning project. The third is focused on how to build a machine learning ready organization.
Throughout the course, case studies are presented, and if you dive into all of them, it will possibly take you a little longer than 30 minutes per segment to finish. But the case studies that are offered as part of the course really help illustrate the concepts discussed.
For instance, Cerner Corp. used machine learning to help optimize healthcare operations. Another short customer use case presented during the course is the NFL Next Gen Stats Platform. In this use case, a tag is placed on each player's shoulder pad enabling broadcasters access to real time data on location, speed, and acceleration for every player on every square inch of the field. Each of the case studies is based on AWS technologies, as you might expect. But the course is brand-neutral when it comes to discussions of whether a particular business problem is suited to machine learning or not.
"This course helps decision-makers identify whether or not their organization is ready for machine learning and assesses whether it's the right fit for their goals in terms of data readiness and project timelines," Barneson said. But there's more to making machine learning operational in an organization than just data readiness and timelines.
"Technology is just part of the conversation. This is also about landing the data strategy into the culture," Barneson said. "It's about evolving the culture by starting a pilot and celebrating those successes."
Related content:
Never Miss a Beat: Get a snapshot of the issues affecting the IT industry straight to your inbox.
You May Also Like
---