Blockchain: What Business Leaders Need to Know About This Disruptive Technology
Blockchain: What Business Leaders Need to Know About This Disruptive Technology
IT and business leaders can benefit from learning what blockchain means to their organizations and explaining the benefits, and drawbacks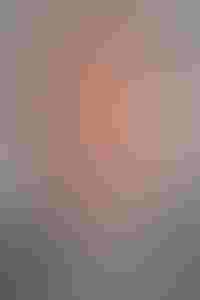 Some are calling blockchain the next Internet, saying that it holds the promise to disrupt (and hopefully improve) our lives in ways we can't even imagine. While there's a healthy dose of hype fueling that statement, there's also enough potential to merit giving blockchain a closer look.
Blockchain is digital ledger technology developed in 2008 that underpins Bitcoin, although its uses go far beyond cryptocurrency. The name describes how this database of transactions works. Each cell is a timestamped "block" that connects to the cell before it, creating a chain of blocks that can't be edited or deleted. A blockchain can be public or private and does not store any type of data. Instead it certifies the existence of a specific piece of information – a health record, a vote, a loan agreement, or a digital identity, for example. The technology is revolutionary because it allows, for the first time, a digital asset to be securely transferred from one party to another in near real time, without the need for a third-party intermediary.
"The technology provides a way of recording transactions or any digital interaction in a way that is secure, transparent, highly resistant to outages, auditable, and efficient," said David Schatsky, Managing Director at Deloitte U.S., in a recent article.
In a race to bring blockchain to capital markets, financial services and technology firms around the globe invested more than $1 billion in the disruptive technology in 2016. Such interest suggests that blockchain is not to be ignored or deferred. Now is the time for IT and business leaders to gain an understanding of blockchain so they can begin to determine if and how it can improve their business models and offer a competitive edge going forward. Let's look at some blockchain use cases that illustrate its usefulness in certain industries:
Healthcare – According to Deloitte, this industry is pursuing blockchain more aggressively than others, largely due to its secure information-sharing capabilities. Because blocks cannot be modified or deleted, blockchain promises to increase the integrity of and control over healthcare information in general. As an example, via "smart contracts" a patient would have the power to authorize or deny a third-party access to her personal information. Blockchain could also provide the automation needed to deny or pay a healthcare claim without requiring human intervention. And for clinical trials, blockchain would be able to provide anonymity by creating data that researchers could access without fear of identities being revealed.
Real Estate – Because any authorized user can access and add information to a blockchain, it cuts out much of the back-and-forth associated with real estate transactions and gives buyers, sellers, and agents more control. Transactions are more secure, because they're encrypted and blocks can't be edited. Automation reduces the need for manual processing, and the transparency afforded by access would mean less waiting time and fewer errors.
Financial Services – Cyberattacks, of course, are a top concern for this industry. Building new banking systems on blockchain technology would limit cyberthreats significantly, according to proponents, since these systems wouldn't have a single point of failure that can give hackers access to all the systems connected to the compromised one. Blockchain could also speed up and streamline cross-border payments – while cutting out many of the middlemen -- and provide greater trade accuracy and shorter settlement processes for capital markets. One example: Nasdaq last year announced Nasdaq Linq, a payment-solution platform that is based on blockchain.
Media and Entertainment – The security and transparency that blockchain offers could give this industry significant benefits. Royalty payments could be streamlined by a ledger of music assets and their rights holders, with smart contracts automating royalty payments whenever a creative work is consumed. For example, Sony Music Entertainment, YouTube, Netflix, and a number of other organizations announced the Open Music Initiative that's considering using blockchain for royalty payments. What's more, creative projects could be easily crowdfunded by a blockchain network, expensive intermediaries could be removed from digital advertising that's heavily used by this industry, and by making legal digital distribution easier blockchain can help reduce piracy.
[To learn more about the use of blockchain in the enterprise, check out these recent InformationWeek articles:  Blockchain Roadblocks Hinder Content Protection, 9 Challenges Slowing Blockchain Deployment, and How to Use Blockchain: 10 Use Cases.] 
Transportation – For transportation companies, blockchain promises to make freight tracking more timely and efficient by acting as a real-time repository for location updates, instead of relying on slower, less secure methods such as telephones or fax machines. And thanks to data validation, these companies' customers could be confident in the authenticity of the location information. Carrier onboarding would be more efficient with blockchain, as validating information such as driver records and insurance coverage could be done by the blockchain network, instead of requiring dedicated employees.
"Blockchain technology has significant potential to revolutionize the way business is conducted online by enabling consensus and trust in a distributed way without having to rely on a trusted third-party entity," summed up Roberto Tamassia, executive director of the Brown University Executive Master in Cybersecurity, in a podcast last summer.
As with any disruptive technology, IT and business leaders can benefit from learning what blockchain means to their organizations and explaining the benefits, and drawbacks, such as scalability in this case, to their key stakeholders. There are dangers in becoming an early adopter as well as a laggard –arm yourself with information, cut through the hype, and determine if and when adopting blockchain would give your organization an edge.
Patrick McHugh is the Director of the IE Brown Executive MBA program and Professor of Practice in the School of Engineering at Brown University. He has over 25 years of industry experience with technology companies, including executive roles at three venture-backed firms selling data security solutions.

Never Miss a Beat: Get a snapshot of the issues affecting the IT industry straight to your inbox.
You May Also Like
---