Blockchain Roadblocks Hinder Content Protection
Blockchain Roadblocks Hinder Content Protection
Multiple obstacles must be overcome before blockchain can arrive as a mainstream technology, as shown by copyright authentication challenges.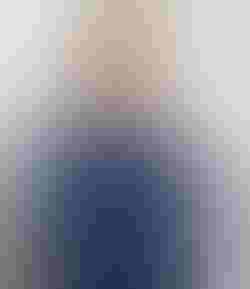 Gil Beyda,Comcast Ventures
Blockchain platforms promise to help content providers solve thorny digital copyright ownership issues, but whether the technology can ever live up to its potential remains to be seen.
Pressure is already building from content creators to find a new way to be fairly compensated for their work products.

Image: Shutterstock
"Blockchain enables the disintermediation of traditional distribution channels and the direct relationship between creators and consumers," observed Gil Beyda, managing director of Comcast Ventures, the media conglomerate's venture capital affiliate. "This new business model will require a trusted system to manage the transaction, which is exactly what blockchain was designed to do: transactions between two parties without a preexisting trusted relationship."
Safe and secure
Blockchain has been promoted by the technology's advocates as a safe and secure data repository that can be used in a wide variety of industry sectors and applications, copyright authentication being just one example.
"Anyone contributing data to the blockchain must input public and private key information that is subject to verification through an automated consensus-based mechanism," said Jonathan Beckham, a counsel in the corporate practice of Greenberg Traurig, a Washington-based law firm. A blockchain doesn't allow data to be changed or deleted once it has been recorded. "A permanent record has been created," Beckham explained. "Additionally, controls can be put in place so that authentication would be required for anyone accessing data on the blockchain."

Jonathan Beckham, Greenberg Traurig
Blockchain, due to its very nature, is an ideal way to guarantee a chain of custody/ownership that's specific to intellectual property, said Ryan Finco, product owner at Centare, a custom software developer. "Ownership of intellectual property via a blockchain would be made clear through an immutable fully transparent historical record -- a type of lineage for information traceable to the point of origin that cannot be tampered with given the size of the distributed network," he observed. "In short, the chain of ownership has the possibility to be both 100% transparent and 100% unchangeable, simultaneously," he added.

Ryan Finco, Centare
"Technically, one could imagine generating a hash for every piece of intellectual property you would like to identify as your creation and using a public blockchain-based registry to authenticate ownership of IP," said Tiffany Li, a resident fellow working in the Yale Law School's Information Society Project.
Breaking down barriers
According to Beckham, it may take years to implement a widely used blockchain copyright protection system. Both cost and functionality are major concerns. "The world today relies on billions of dollars of legacy IT infrastructure," he noted. Replacing existing systems would require careful planning, a potentially lengthy transition period and more money spent on new or enhanced IT technologies. "Blockchain platforms and solutions would have to be configured to integrate with legacy infrastructure and may be evaluated against desired performance metrics for processing time, efficiency and other metrics beyond data security," Beckham added.

Tiffany Li, Yale Law School
Michael Smolenski, CEO of Lightstreams, a blockchain network that allows artists to publish digital content directly to fans, points to storage costs as yet another potential roadblock. "For example, the Ethereum blockchain charges quite high fees to store data on its blockchain network and, already, this blockchain is becoming an unwieldy size three years into its existence," he said. Complicating matters further is the fact that Blockchain technology is primarily designed for storing small transactional information and not massive documents, such as books, music and videos.

Michael Smolenski, Lightstreams
According to Craig Macy, an attorney in the Reno office of law firm Fennemore Craig, the distributed storage problem has been solved, at least to a degree, by the emergence of IPFS, a peer-to-peer hypermedia distribution protocol that can remove the need to centralize content. "As various solutions running on independent blockchains emerge, interoperability between the blockchain networks will be critical to making a protection scheme useful as intellectual content assets move around," he observed. Macy added that inter-blockchain communication protocols, such as Cosmos, may eventually enable reliable connections between discrete blockchains.
Smolenski, meanwhile, worries about blockchain's ability to keep sensitive information private and confidential. "Today, any information to be stored on a blockchain is broadcast in the clear to everyone on the network," he explained. "Instead, what is needed is that sensitive information is securely transmitted to only the parties that have been granted permission."

Ravi Mohan, Rutan & Tucker
The multiple challenges facing blockchain content protection developers has resulted in a general lack of solutions designed to run on top of a blockchain-enabled stack. "There is a shortage of blockchain-experienced technical talent, and the implementation of ... detailed production-ready solutions are as challenging as they were before the early blockchain proof-of-concepts appeared," Macy said.
Macy noted that to get real-world solutions to content creators, development efforts will have to be focused on specific use cases. "Inter-blockchain communication, sophisticated smart contracts, trusted blockchain oracles, and distributed storage solutions will all be necessary aspects of almost any content protection and management solution, with all of these areas still being very early in their evolution," he explained.
Even when solutions finally become available, Li worries about the challenge of scaling up blockchain technology to meet anticipated market demands. "We would first have to create a national copyright registry, which we do not have and which would be very difficult to develop," she stated. "We would then have to tie this registry to a public blockchain-based registry," she added, noting that it would require an "enormous amount of resources to implement this hypothetical blockchain-based national copyright registry."
Down the line
There is still significant marketplace skepticism about blockchain in any form, observed attorney Ravi Mohan of Costa Mesa, Calif., law firm Rutan & Tucker, partially because a majority of the population conflates bitcoin currencies -- and their supreme volatility --with the underlying blockchain technology. "As the general public becomes more educated and comfortable about blockchain technology, we will see perceivable shifts in sentiment," he predicted.
Craig Macy, Fennemore Craig
Macy also is optimistic about blockchain's potential to secure copyrighted content. "We are already starting to see the beginnings of a waterfall of blockchain-powered content protection technologies and solutions," he said. "Although many of these initial solutions will likely be niche focused or implemented on a small scale, many will go to market on [an] open source model, such as the Po.et and Decent platforms, with an eye toward broad acceptance and standardization."
Never Miss a Beat: Get a snapshot of the issues affecting the IT industry straight to your inbox.
You May Also Like
---