Fidelity Labs: Financial Services Tech Incubator
Fidelity Labs: Financial Services Tech Incubator
Artificial intelligence, robotics, and wearables are among the many tech innovations percolating in Fidelity Labs, the Boston-based tech incubator for Fidelity Investments.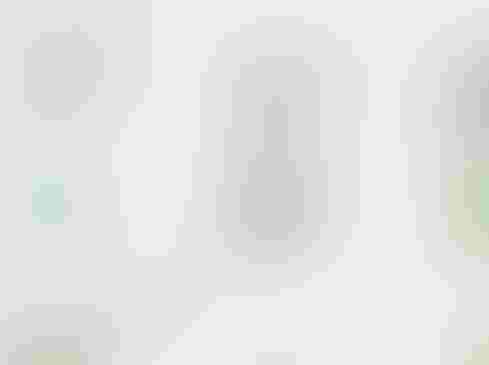 Artificial intelligence, robotics, and wearables are not typically the first things that come to mind when considering the worldwide operations of a financial services firm like Fidelity Investments. Yet these are among the many tech innovations percolating in Fidelity Labs, the Boston-based incubator for Fidelity Investments.
Such labs may be commonplace in technology companies that live and die by their product innovations. And innovation labs might become more commonplace in the next five years as a wide range of industries attempt to keep ahead of technological change. So, perhaps what's most surprising about Fidelity Labs is not that it's new, but that it's been in operation since 1998.
Fidelity Labs employs 80 people worldwide in incubation spaces in the US, China, and Ireland. It was founded by the company's chairman, Edward C. "Ned" Johnson III, who was concerned that day-to-day technology operations were keeping the company from exploring new ideas, said Hadley Stern, VP of Fidelity Labs, in his presentation at the InformationWeek IT Leadership Summit on Tuesday. The IT Leadership Summit is one of several workshops being held this week during the Interop New York IT Conference and Expo.
[Make sure you know about this growing outsourcing region. Read 15 Surprising Facts About Indian Outsourcers.]
"We run proof of concepts, pilots, and incubators," said Stern. "Anything that's unclear, whether it will come into the customer base or to the enterprise, we're looking at it."
The organization worked on Fidelity's mobile app, and more recently has been exploring artificial intelligence, robotics, wearables, gamification, pervasive video, and cloud offerings. Here's the Fidelity Labs concept for using Google Glass:
Fidelity Labs has strategic partnerships with MIT and the Design Thinking practice at Stanford University, according to Stern, who emphasized that Fidelity Labs' innovation efforts include ample opportunities for customers to evaluate its offerings and test out the labs' hypotheses.
For example, said Stern, "We have this hypothesis that people would like to store certain documents online and that they don't store them online because they are worried about security. And we have this hypothesis that there are some documents we don't think about but would be really great to get to easily, like certain legal documents."
To test out such a hypothesis, Fidelity Labs brings customers and non-customers alike to one of its incubation spaces. "They're not focus groups," Stern explained. "We're bringing in people for a structured dialogue and conversation around a particular hypothesis. We're using techniques of design thinking to uncover unmet needs."
Depending on how the hypothesis holds up, the organization then creates a prototype for interested customers to test. For the document-storing hypothesis, Fidelity Labs spun up FidSafe, currently in incubation mode. The goal is to eventually launch FidSafe as a product offering, Stern said.
The ideas emerging from Fidelity Labs are not solely focused on meeting the needs of external customers. For instance, Stern said work is being done on using gamification to motivate Fidelity Investments' 6,000 phone reps worldwide. In addition, video is being evaluated as a tool for customer service reps to communicate with customers.
Internal collaboration is crucial to the work being done at Fidelity Labs, according to Stern, who notes that the group works closely with all areas of the business. "We don't do any of our work in a vacuum. We have a steering committee, and we communicate with them on what we're exploring and get input from them on what we should be exploring. We're very coordinated between our different tech groups. We are not able to do our stuff on our own; we involve a lot of other groups."
Each project has a customer co-development team composed of a visual designer, a developer, a product manager, a design thinker, and a business coach leader, said Stern. "They're the ones shaping developments that they're going to put in front of customers. They're co-located in an incubation space room together with partners, and that's where customers come in."
In addition, Fidelity Labs runs global seminars every six weeks on business and tech topics to help disseminate information about its work throughout the company. Internally, the organization uses lean startup methodologies and agile development practices to achieve its goals. "Innovation sounds sexy and interesting," said Stern. "But it's actually very painful once you have to go do stuff. Software is software, QA is QA. It's different because you're doing different things, but it's not that radically different."
Do you work at an organization that has an innovation lab? If so, what are the benefits and drawbacks of such an approach? Do you wish your company had such an operation? If so, what would be the first prototype you'd like to see? Tell us all about it in the comments section below.
Apply now for the 2015 InformationWeek Elite 100, which recognizes the most innovative users of technology to advance a company's business goals. Winners will be recognized at the InformationWeek Conference, April 27-28, 2015, at the Mandalay Bay in Las Vegas. Application period ends Jan. 9, 2015.
Never Miss a Beat: Get a snapshot of the issues affecting the IT industry straight to your inbox.
You May Also Like
---