15 Surprising Facts About Indian Outsourcers
15 Surprising Facts About Indian Outsourcers
Thinking of outsourcing with Infosys, Wipro or Tata? Here are some bullet points worth knowing about the IT services heavyweights.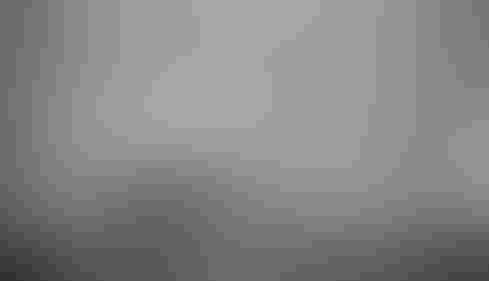 Over the past five years, the rapid revenue growth of Indian outsourcing firms has slowed due to the rise of cloud services, automation software, and non-technical factors like political unrest and the difficulty of obtaining visas.
Yet Indian outsourcers are still growing at a much higher rate than their Western counterparts (16% versus 0.5% between 2009 and 2012). Lower wages, a favorable rupee/dollar exchange, and a much larger pool of younger skilled programmers and engineers make it appealing to offshore certain IT workloads.
In IT infrastructure deals, India-based outsourcing providers are also competing more vigorously and beating out US-based providers more often, says David Rutchik, a partner at IT consulting firm Pace Harmon.
[Why are automakers better at outsourcing than IT? Read 4 Outsourcing Lessons IT Can Learn From Automakers.]
Major Indian providers such as Infosys, Wipro, and Tata Consultancy Services used to be "traditionally on the outside, used by necessity," says Rutchik, but they can compete now with IBM, CSC, and Hewlett-Packard by using technologies that allow remote management of data center monitoring, servers, and patching.
But before making the critical decision to ship off IT duties to India, ask yourself: How well do I really know these firms? Along with your own due diligence and vendor research, check out these 15 nuggets of information about Indian outsourcing giants Infosys, Wipro, and Tata Consultancy Services:
Infosys
Infosys is the third-largest India-based services company by 2013 revenues, according to Gartner, and the fifth-largest employer of H-1B visa workers in the United States in fiscal year 2013.

Infosys recently began moving some operations to the US. In 2012, the company opened its 18th office US office in Milwaukee. It hired 1,200 US employees in 2011 and an additional 2,000 US employees in 2012.

In 2011, Infosys was accused by an employee of committing visa fraud by using B-1 visitor visas for work that required H-1B work visas. The case was dismissed in 2012, but it led to more investigations by the Department of Homeland Security and a federal grand jury. Ultimately in Oct. 2013, Infosys agreed to settle the civil suit with US authorities by paying $34 million, but the company refused to admit guilt.

On Aug. 1, 2014, former SAP technology chief Vishal Sikka took over from founder S.D. Shibulal as Infosys CEO and managing director. One of Sikka's first decisions as CEO was to approve thousands of promotions to improve morale and curb Infosys's rather high 2014 attrition rate of 19.5%. Sikka receives $5 million and stock options worth $2 million as annual compensation.
Wipro
As of March 2014, Wipro Ltd, headquartered in Bangalore, has 146,000 employees servicing over 900 large enterprise and Fortune 1000 companies in 61 countries.

Its market capitalization as of March 2014 was approximately $20.8 billion, making it the seventh-largest IT services company in the world.

Wipro provides IT services including systems integration, consulting, information systems outsourcing, IT-enabled services, and R&D services. Its services span financial services, retail, transportation, manufacturing, healthcare services, energy and utilities, technology, telecom, and media.

Wipro's long-standing founder and chairman, Azim Premji, 69, is the third-wealthiest Indian and the 61st richest man in the world, with a net worth of $16.4 billion in 2014, according to Forbes.

Wipro's global workforce consists of 98 nationalities working from 61 countries, and 8.5% of its workforce is non-Indian. The average age of a Wipro employee is 29 years old.
Tata Consultancy Services
TCS and its 59 subsidiaries provide IT-related services such as application development, business process outsourcing, capacity planning, consulting, enterprise software, hardware sizing, payment processing, software management, and technology education services.

As of March 2013, TCS had 199 offices in 44 countries and 124 delivery centers in 21 countries.

Tata Subsidiary TCS BPS (Business Process Services) is the third-largest India-based IT outsourcing company, with revenues of $1.44 billion in 2012-13, which was 12.5% of the total revenue for the entire company. TCS BPS has more than 45,000 employees serving 225 million customers across 11 countries.

In the fiscal year 2012-13, TCS hired 69,728 new staff, with 59,276 based in India and 10,452 based in other global locations. In 2012, the Tata group companies, including TCS, were the second-largest recipient of H-1B visas.
InformationWeek's new Must Reads is a compendium of our best recent coverage of project management. Learn why enterprises must adapt to the Agile approach, how to handle project members who aren't performing up to expectations, whether project management offices are worthwhile, and more. Get the new Project Management Must Reads issue today. (Free registration required.)
Never Miss a Beat: Get a snapshot of the issues affecting the IT industry straight to your inbox.
You May Also Like
---