IBM Plans Layoffs, New Investments
IBM Plans Layoffs, New Investments
IBM says it will "rebalance" its workforce in 2014 after a steep slide in hardware sales, but also invest in cloud, mobile, analytics, big data, and security to fire up growth.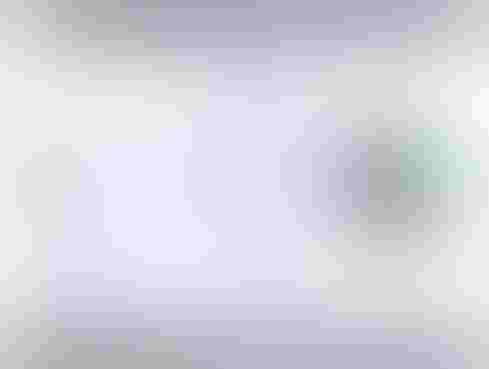 IBM's full-year results for 2013 as reported and in constant currencies.
IBM Predicts Next 5 Life-Changing Tech Innovations
IBM Predicts Next 5 Life-Changing Tech Innovations (Click image for larger view.)
IBM keeps meeting ever-higher earnings-per-share targets, but after reporting another year of declining growth in 2013, the company on Tuesday announced plans for "workforce rebalancing" -- code words for layoffs -- as well as new investments in emerging areas aimed at returning the company to growth.
Its lackluster performance in 2013 was marked by a 5% year-over-year decline in revenue (2% in constant currencies) to $99.8 billion. Operating income was up 2% from the prior year to $18 billion, despite a whopping $1.7 billion decline in profit tied to IBM's struggling hardware business.
Declining sales and currency headwinds notwithstanding, IBM managed to pull out a 7% (non-GAAP) year-over-year increase in earnings per share to $16.28. That financial feat was achieved through a combination of share repurchases, positive tax windfalls, and margin improvements.
[Want more on IBM's SoftLayer growth plans? Read IBM Bets Big On Global Datacenter Network.]
The bad news is that things are going to get worse before they get better, with an anticipated $1 billion workforce action expected in IBM's historically weak first quarter. A similar $1 billion effort in the second quarter of 2013 eliminated 6,500 to 8,000 positions across IBM's massive global workforce of more than 430,000 employees.
IBM will shift some employees to growth areas. For example, it has already announced a $1.2 billion plan to build more SoftLayer cloud datacenters across the globe. IBM's cloud business was up 69% in 2013 to $4.4 billion, with $1.7 billion of that total tied to software-as-a-service (versus cloud infrastructure services, integration services, and private-cloud technologies). Earlier this month, IBM announced a $1 billion investment to create a new Watson Group that will offer cloud-based applications based on the company's cutting-edge cognitive computing technology.
The biggest drag on IBM's results in 2013 was the Systems and Technology (hardware) business, with revenue off 18.7% year over year to $14.3 billion. The unit was particularly hard hit by declining sales in China, where nearly half of sales are for hardware. The Power Systems server business is suffering the most. Despite efforts to shift Power from Unix to Linux workloads, Martin Schroeter, IBM's senior VP and CFO, said the business is not likely to return to prior sales volumes, making it a likely target for what he called "rightsizing" efforts.
IBM's x86 server business is also struggling, and the Wall Street Journal and Bloomberg BusinessWeek reported this week that Lenovo Group is once again rumored to be in discussions to buy the business from IBM. The two companies went through months of on-again, off-again negotiations last year, but IBM ultimately announced in May that it no longer anticipated what might have been a $5 billion divestiture. BusinessWeek put the current value of the business at $2.5 billion to $4.5 billion.
IBM is counting on its Software and Global Business Services units for growth in 2014. The highly profitable (88% margin) Software unit saw revenue increase 2% year over year to $25.9 billion in 2013. Analytics, mobile, big data, and security-related software led growth, according to Schroeter. Global Business Services revenue was down 1% in 2013, but the business turned up in the second half of the year and had a healthy backlog of systems integration business going into 2014.
True to form, IBM once again promised higher earnings per share for the year ahead, with a target of $18 for 2014. Meeting that longstanding goal of $20 per share by 2015 would certainly please investors, but IBM competes in an industry in which vendors don't always put investors ahead of their position in the industry. SAP on Tuesday rolled back profit expectations so it could grow more aggressively in the cloud. Meanwhile, cloud pure-plays like Salesforce.com and Workday routinely run in the red, keeping investors at bay with strong growth and cash-flow figures and the promise of a long-term payoff.
IBM is a blue-chip giant that's designed to throw off profits, but financial analysts on Tuesday's call seemed skeptical that the company could keep meeting higher earnings targets without sizeable increases in top-line growth.
Doug Henschen is executive editor of InformationWeek, where he covers the intersection of enterprise applications with information management, business intelligence, big data, and analytics. He previously served as editor-in-chief of Intelligent Enterprise, editor-in-chief of Transform magazine, and executive editor at DM News.
Interop Las Vegas, March 31 - April 4, 2014, brings together thousands of technology professionals to discover the most current and cutting-edge technology innovations and strategies to drive their organizations' success, including BYOD security, the latest cloud and virtualization technologies, SDN, the Internet of things, Apple in the enterprise, and more. Attend educational sessions in eight tracks, hear inspirational and industry-centric keynotes, and visit an Expo Floor that brings over 350 top vendors together. Register for Interop Las Vegas with Discount Code MPIWK for $200 off Total Access and Conference Passes.
Never Miss a Beat: Get a snapshot of the issues affecting the IT industry straight to your inbox.
You May Also Like
---