Survey on Agile Hints at Further Acceleration Under COVID-19
Survey on Agile Hints at Further Acceleration Under COVID-19
Responses show increased adoption of the methodology across more tiers of their organizations and closer ties between business and IT.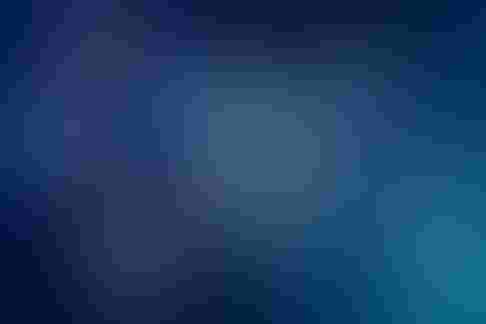 Image: Michael Traitov - stock.Adobe.com
Results from a survey on Agile, published by Digital.ai, can offer some insight on how organizations stack up with their peers on implementing the methodology and its tools.
Digital.ai released its 14th annual State of Agile Report recently, depicting the collected responses to a survey sponsored by the company and conducted between August and December of 2019. The results came from 1,121 responses from individuals across North America and abroad.
Trends in the report include the continued prominence of Scrum among Agile methodologies. Atlassian JIRA stood out as a preferred Agile project management tool. The responses also ranked Scaled Agile Framework (SAFe) as the most used scaling method.
Implementation of Agile continues to grow across multiple aspects of organizations, says Mike O'Rourke, chief R&D officer with Digital.ai. "Almost all companies have got some form of Agile methodologies they are doing with multiple tools," he says. The latest report pointed to a change in roles of some survey respondents, O'Rourke says. For example, representation of Scrum masters among respondents increased while representation of project managers shrank. In some cases, it was a matter of titles changing, he says, but responsibilities once tied to project managers were also taken on by Agile teams.
How the success of Agile projects is measured is changing, according to the survey results. Burndown charts and the number of deliveries per day or hour, O'Rourke says, were the prevalent metrics. This has given way to business-related metrics taking the top spots. Customer/user satisfaction, business value, speed of delivery, customer retention, and increased revenue are now prime ways to gauge the success of agile projects, he says. More companies are committing to value streams in Agile, O'Rourke says, that tie business and IT organizations together. "Their expectation is those IT organizations are becoming much more of a strategic piece of their capabilities as opposed to just a cost center," he says.
Scaling of Agile is becoming more pronounced in the era of COVID-19, O'Rourke says. The methodology is applied increasingly across entire organizations from teams to directors, he says. There have also been changes in how Agile is applied with external resources, O'Rourke says. "This year, 40% of the people are using Agile capabilities in their outsourced projects, but five years ago that was 78%."
That drop could be attributed partially, he says, to organizations being unsure about how to best manage outsourced projects when they are not running the Scrums themselves. This can be tied to other challenges companies have pursuing the best possible returns. "If you don't get business and IT working together, it is hard to deliver more strategic results," O'Rourke says.
The implementation of Agile with outsourced projects might increase in the months to come, he says, in the wake of COVID-19 that prompted the move to remote operations. In a separate survey by Digital.ai on COVID-19, O'Rourke says 55% of the responding companies planned to increase their use of Agile within the next year to 14 months. More companies are now collocated and have teams operating from their homes, he says, and find that remoteness has not decreased productivity. "I would assume that means they are going to have to do more outsourcing and when they do outsource, they are going to use Agile more," O'Rourke says.
Agile has matured to the point of seeing certain incumbent resources being adopted widely, he says. Git, Atlassian's JIRA, and Jenkins see prominent and frequent use in the Agile scene, O'Rourke says, almost to the point of becoming standards. "Developers pick their own tools and these tools are relatively cheap or free in some cases," he says. The wide availability of community support, information, and the existence of integrations give such commonly used tools a head start on adoption and implementation, O'Rourke says. There is room for other resources to be used in Agile, he says, as developers must also choose tools for security, quality, deployment, and release.
Future iterations of the survey may see more emphasis on the value stream aspects of Agile, O'Rourke says, to better understand what businesses are looking for and how teams can deliver on that. There may also be questions that speak to Agile teams taking on some risk and compliance duties by supplying a chain of custody of all things that happen within a release and tie them back to a specific request. "Today much of that is a manual process," O'Rourke says. "One of the things we're seeing is more and more tools are tying that information together with a push of a button."
For more content on Agile methodology, follow up with these stories:
The End of Agile? Not a Chance.
10 Predictions for the Unpredictable Agile World
Never Miss a Beat: Get a snapshot of the issues affecting the IT industry straight to your inbox.
You May Also Like
---