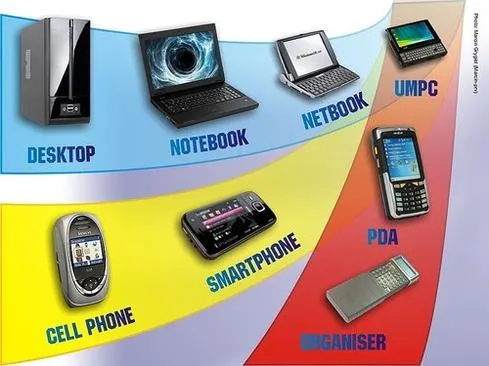 iPhone 4S, Surface Tablet, PalmPilot: 10 Mobile Gadgets We Love
(Click image for larger view and slideshow.)
A "field box" is a fixture on every commercial construction site. You know the ones: the big, lockable metal boxes where foremen store tools, small supplies, first aid kits, 40" HD computer monitors, and ... wait, what?
Knaack, a brand of WernerCo, is one of the leaders in job site storage, which gives it a window into how the construction world is going digital. General contractors want subcontractors in and out fast, but they also must deal with frequent architectural changes. The traditional paper-based system might take two weeks to deliver a new set of blueprints.
"The problem was the inconsistency of modern architects -- when they deliver blueprints for 'addendums' or change orders," said Mike Bykowski, Knaack senior product manager. "In order for subs to get in and out more quickly, they needed to communicate more quickly than two weeks. In the traditional method it took forever. Software that lines everything up in 3D was starting to happen, so the guys were going more and more electronic."
Knaack's response was the DataVault, a lockable steel box that contains space and power for multiple computers and mobile devices, along with a 40" monitor, white boards, a plan table, and separately lockable storage for tools. It is, essentially, a construction site office trailer brought down to tool-chest size.
Moving the trailer's functions into the job site itself has many advantages, not least of which is that it gets the job superintendent out of the trailer and into the middle of the job site, says Kevin Bredeson, director of virtual construction at Pepper Construction Company in Chicago. That in itself allows for faster problem resolution and fewer steps that must be done over.
Speed is critical on a modern construction site. "One thing that's rapidly changing in our business is the iteration of design, where changes can happen several times a week. Now we can literally get an email and have it viewed in the field in minutes," Bredeson said in an interview. The old two-week wait for blueprints with changes simply isn't workable in an increasing number of cases.
[Which mobile apps could help you at work? Read 8 iOS, Android Apps That Are Strangely Useful.]
DataVault does have one significant drawback, though: It's big. It is not as big as a trailer, of course, but it's nearly five feet wide, six feet tall, and weighs more than 800 pounds fully loaded. Some projects just don't have space for a DataVault. That's why Pepper Construction became a pilot customer for the DataVault Mobile that Knaack released this week. The mobile version dropped most of the meeting-centric features of the DataVault, along with some storage, and with that change shed nearly two feet in width and height, and nearly 500 pounds of weight.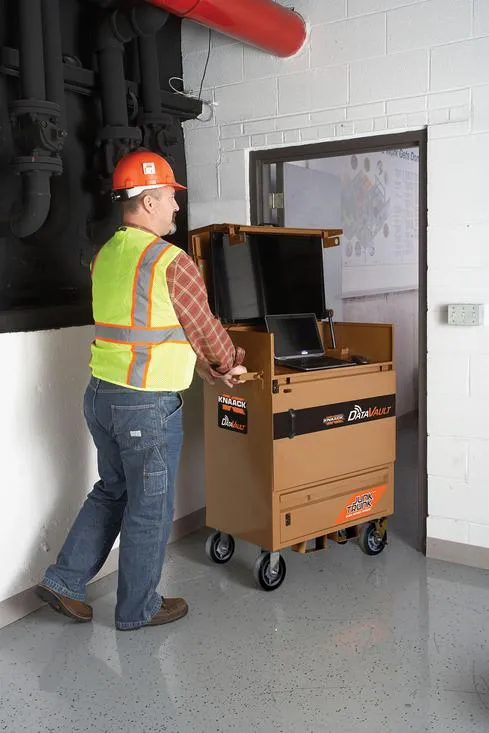 Bykowski says that the smaller form factor is designed to be particularly appropriate for the many sub-contractors that do work on large jobs sites. "We had the insight from the job site that you might have multiple subs in a single room, and each has their own equipment. If each of the trades owned a Mobile, each could fit their Mobile into a room at the same time," he said. Bykowski said that some general contractors have begun requiring their subcontractors to move toward digital plans and change orders, increasing the need for a portable electronic workstation on the job site.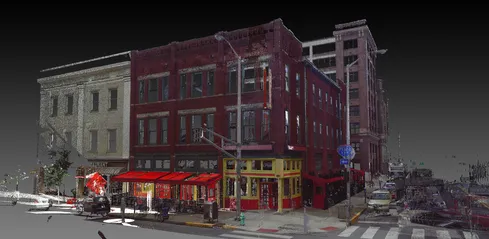 Bredeson said that, while Pepper Construction doesn't require specific electronic capabilities from its subcontractors, the advantages of electronic documents will push the industry in that direction. "We're moving to 3D information, and you're not going to get that on a blueprint," he said. Still, the move to the "electronic job site" won't come without friction from many sources. "There's a lot of tradition and a lot of human nature to overcome," Bredeson explained. The image of contractors standing around a plan table talking through changes over cups of coffee isn't modern, but it's still accurate for many job sites in 2015.
Attend Interop Las Vegas, the leading independent technology conference and expo series designed to inspire, inform, and connect the world's IT community. In 2015, look for all new programs, networking opportunities, and classes that will help you set your organization's IT action plan. It happens April 27 to May 1. Register with Discount Code MPOIWK for $200 off Total Access & Conference Passes.