2021 Outlook: Tackling Cloud Transformation Choices
2021 Outlook: Tackling Cloud Transformation Choices
Weighing complex decisions on cloud adoption and how to make the most of it is a discussion more CIOs will face this new year -- and in the future.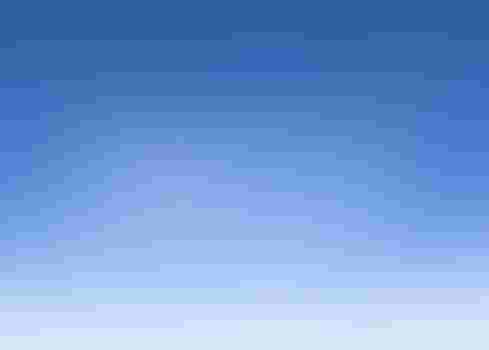 Image: Tom Wang - stock.adobe.com
An ever-growing number of enterprises plan to or are already exploring the seemingly boundless potential offered by the cloud. Yet this segment of digital transformation remains something of an open frontier waiting to be settled.
There is no question that cloud adoption continues to build momentum as organizations consider how they might best benefit from migrating part or all their compute needs -- there is still plenty of room for expansion on this front. From the perspective of overall technology spending, current levels of cloud investment can be surprisingly small, but growing. Andy Jassy, CEO of Amazon Web Services, said spending on cloud on a global scale represented just 4% of the overall IT market. Further, surveys by Gartner show only 10% of IT budgets at midsize enterprises is dedicated to cloud.
Adoption is expected to continue to grow, but it may take significant time before most of the world goes hybrid cloud or fully cloud native. For example, Gartner predicts 60% of workloads at midsize enterprises will remain on-prem through 2023.
A sense of inevitability surrounds the cloud in some ways with some organizations altering or accelerating their strategies in response to the COVID-19 pandemic and the changes that may linger long after. Enterprises learned the cloud can present ways to adapt to the unexpected, such as scaling up resources to accommodate surges in demand.
Reaping the benefits of the cloud does require organizations to not only plan for but also follow through on their transformation strategies, with culture changes among IT teams and the C-suite. Jassy told viewers of the AWS re:Invent virtual conference that organizations must build up muscle to accelerate their speed of change when embracing the cloud. "Speed is not preordained. Speed is a choice," he said. "You've got to set up a culture that has urgency and wants to experiment. You can't flip a switch and suddenly get speed."
The stories that follow offer a snapshot of InformationWeek's coverage of cloud and decisions that CIOs and other IT leaders face as they navigate adoption and migration strategies. This guide represents just a small portion of the wealth of information available through InformationWeek on this and other transformation topics.
Looking at the Cloud in 2021: Growth and Changes
CIOs will have a host of cloud options to choose from in 2021 as the cloud business evolves, according to a new Forrester Research report.
Ways to Help CIOs and CFOs Calculate Cloud Costs and ROI
More tools are available to give enterprise leadership greater clarity on the expenses and opportunities that come from cloud migration.
What Must Enterprises Learn to Increase ROI from the Cloud?
Survey by Accenture shows some organizations have yet to realize the most value from their cloud strategies.
10 Ways to Transition Traditional IT Talent to Cloud Talent
While many IT professionals love learning new things, IT leaders and their organizations must do several things to facilitate a smooth transition to cloud.
Where Cloud Spending Might Grow in 2021 and Post-Pandemic
A study by Gartner points to organizations continuing and evolving IT plans that ramped up fast to move to the cloud in response to COVID-19.
Why Distributed Cloud Is in Your Future
Most companies have a hybrid cloud strategy but IT departments are struggling with it. Distributed cloud addresses some of the issues.
10 Trends Accelerating Edge Computing
As a result of recent events and new technologies, more enterprises are investing in edge computing.
Never Miss a Beat: Get a snapshot of the issues affecting the IT industry straight to your inbox.
You May Also Like
---