Gartner on Drivers and Deterrents to Cloud Adoption
Gartner on Drivers and Deterrents to Cloud Adoption
Conference sessions shows midsize enterprises weigh costs and uncertainty about the cloud against potential time savings and efficiency.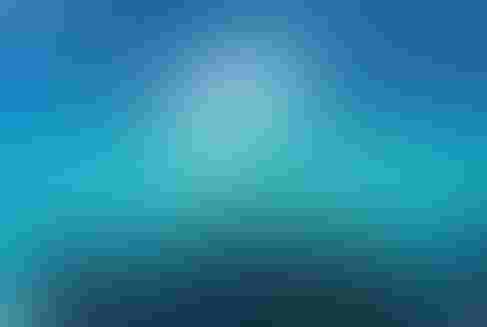 Image: yingyaipumi - stock.Adobe.com
At the virtual Gartner 2020 IT Infrastructure, Operations & Cloud Strategies Conference held this week, Mike Cisek, vice president analyst with the midsize enterprise research team at Gartner, examined some of the key drivers and deterrents that influence cloud adoption among midsize enterprises.
Based on Gartner's surveys, currently only 10% of IT budgets in midsize enterprises is dedicated to cloud. Cisek said midsize tend to have a rich legacy environment that is often not yet diving deep into cloud resources. Constraints such organizations face can include staffing limitations, cloud architecture, and cloud engineering teams. He said such companies might look at cloud with a broad definition to include infrastructure, platform and software and want to know how best to make cloud decisions. "This is about migrating legacy or deploying new services to cloud," he said.
Companies look to cloud adoption for prescriptive purposes that must show some sort of demonstrable benefit, Cisek said, which could be app modernization, workload migration, or deployment of a new service. This is because of the finite budgets and small pool of resources available to such organizations. Midsize enterprises likely do not have dedicated operational teams that works separately from cloud matters, he said. "Operational folks are also doing the modernization and transformation tasks; very different than you'd see in large enterprise."
Size and scale can affect architectural decisions, Cisek said, for midsize enterprise. Those decisions tend to be based around the cost of migration, which typically determines where workloads are placed. For midsize enterprise, Gartner predicts 60% of their workloads will remain on-prem through 2023. Cisek said that 60-40 split may be with cloud and could include edge. "We're talking about small-scale, highly virtualized environments, single hypervisor solutions," he said.
Uncertainty about cloud can be a deterrent factor, Cisek said, among organizations that lack dedicated security resources to accommodate it. Their concerns can include worries of exposure that might be created through a cloud-based environment after years of progress with their existing security posture.
Cost is also a factor in cloud adoption, he said, along with revenue uncertainty brought on by the pandemic. "Migration costs are high," Cisek said, pointing out that companies are not going to modernize just for the sake of modernization.
There are signs that some costs are coming down, but not fast enough at scale, he said. If tools improve to help midmarket IT leaders more accurately forecast what cloud migration models are going to look like, Cisek said this may speed things up. He also said on-prem might be eliminated in the future regardless as an option by vendors. "They may be put into a situation where they simply can't afford to maintain existing architectures," Cisek said.
Three drivers stood out in a survey Gartner conducted, he said, as reasons why midsize enterprises look to cloud adoption:
The elimination of time spent on hardware upkeep and maintenance ranked first among survey responses. Cisek said many organizations that listed that driver for cloud adoption often had dated application architecture, older infrastructure environments with disparate life cycles, and not much in documentation on the system. "For the most part, it's consuming a lot of time just to keep existing production workloads alive," he said.

 Disaster recovery was the next top motivation for cloud adoption, according to the survey. While the intent of disaster recovery may be fundamentally understood, Cisek said conventional approaches to this have not been cost effective for many midsize enterprises. Alternatives are available now that fit such organization's needs, he said, from vendors, collocation providers, or hyperscalers. "There's a lot of solutions out there to solve the problem, which is a welcome change," Cisek said.

Gains in business and IT operations made up the third, top driver for cloud adoption, he said, based on survey responses. There is a rise in data-driven culture, Cisek said, where midmarket IT leaders must get data into the hands of people who can make decisions that affect business outcomes.
A need exists among midmarket IT leaders to show what technology can do for their organizations, he said. Time saved was the leading, key performance indicator to measure return on investment in a separate Gartner survey of CIOs conducted in 2019, Cisek said, which speaks to trends playing out with cloud adoption and IT leaders. "They're being asked to look for opportunities to increase business operations and efficiency as well as IT operations and efficiency," he said.
For more content on cloud adoption, follow up with these stories:
Google Cloud's Penny Avril on Preparing for the Unexpected
Where JPMorgan Chase and Snap See Innovation's Next Steps
Andy Jassy: Speed is Not Preordained; It's a Choice
Never Miss a Beat: Get a snapshot of the issues affecting the IT industry straight to your inbox.
You May Also Like
---