6 Reasons To Use Multiple Cloud Providers
6 Reasons To Use Multiple Cloud Providers
Music Mastermind, Coupa Software share why they turned to more than one cloud services supplier. Yes, you can mix and match Amazon and Rackspace.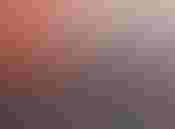 SXSW: Sights From Tech's Big Idea Party
SXSW: Sights From Tech's Big Idea Party (click image for larger view and for slideshow)
Some people are debating whether to use a cloud service; others are debating how many to use. The latter group includes Coupa Software and Music Mastermind.
Music Mastermind is a consumer-facing company that allows music lovers to compose their own songs online. Using their PCs, would-be composers can log into Music Mastermind's ZyaMusic.com, where a system captures the user tapping a beat and humming a tune into a PC microphone. Zya can take the melody and convert it into any instrument, as directed by the end user, then apply the beat. Splices or hooks from a wide range of licensed, popular music can be added as well, such as guitar riffs.
Forbes writer Tomio Geron called Zya "my favorite product that I saw at South by Southwest," the arts and technical culture show in Austin, Texas, where Zya was on display. Billboard led off its Zya feature story with "Zya Strikes A Chord." HP has pre-loaded Zya on its PCs since November.
Music Mastermind is what you get when you pair a former Grammy Award-winning songwriter and CEO of Virgin Records, Matt Serletic, with a bond market titan, Bo Bazylevsky, former head of emerging markets corporate bond trading at JP Morgan. The two founded Music Mastermind to let the musically inclined produce a song when they might otherwise be thwarted by lack of studio, instruments, or even musical skill.
[ Learn about a rapid-growth company that relies on a dual-cloud, hybrid approach. See Inside Zynga's Big Move To Private Cloud. ]
Reza Rassool, CTO of Music Mastermind, said it's a challenge to offer such a service in a small company's data center because Music Mastermind's two development engineers also have to serve as its operational staff. For that reason, Music Mastermind established a large IBM iDataPlex server cluster with Intel Xeon E5 CPUs and installed Citrix Systems' CloudStack, a version of Open Stack open source code, to run it as a cloud. Then it turned the operation of the cluster over to RightScale, a front-end cloud management service, so that those two engineers could get back to work building new Zya features.
But there was another reason Music Mastermind turned to a third-party manager for its private cloud operation. It didn't wish to build out a large data center, but it did wish to be able to respond to rapid expansions and contractions in Zya usage. With RightScale at the management console, as activity on Zya moves toward full capacity, RightScale automatically triggers an expansion of the service in the Amazon Web Services cloud.
One such spillover occurred as Zya was aired at South by Southwest and interest temporarily spiked. "We would have needed 12 or more IT staffers to maintain a data center" to have the necessary capacity to handle that event. "Just doing the security patching would be a humongous chore," said Rassool.
"As we release new content, we get spikes in user activity. When a famous artist tweets about his new song on Zya, we'll get a massive spike from his fan base," he adds. Music Mastermind needs an internal cloud to host its high-traffic, customer-facing Zya music assembly system. It needs the public cloud to handle the spikes in its use, he said.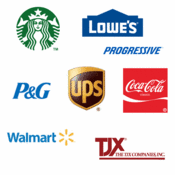 8 CEOs Talk Tech Strategy
8 CEOs Talk Tech Strategy (click image for larger view and for slideshow)
Another practitioner of the two-cloud operation is Coupa Software, although in this case it's not hybrid, private/public cloud operation, but use of two different public infrastructure-as-a-service (IaaS) suppliers.
Sanket Naik, senior director of cloud operations for Coupa, said his firm must keep its purchase order/procurement software-as-a-service (SaaS) available to customers at all times, and relies on Amazon's IaaS to do so. One customer is Subway, whose 35,000 sandwich shops order their supplies through the Coupa e-procurement system.
Naik said Coupa, a five-year-old company, would not have been able to establish itself so quickly if had to build up a large data center and staff. Instead, it concentrates on creating online purchasing functionality, while basing its system operations in Amazon Web Services. Again, RightScale is the front-end service managing its IaaS use.
There's a reason for that, Naik said. Coupa, in some cases, must handle data that has restrictions on it, such as the United Kingdom's and Germany's laws that data originated inside theose borders must stay inside.
[ Restrictions on the flow of international data were discussed by Robert Holleyman, CEO of the Business Software Alliance, in Is Cloud Computing A Global Market Yet? Nyet. ]
For that reason, Naik needs the option of launching its e-procurement system within national boundaries, and Amazon, which has a major facility near the United Kingdom in Dublin, Ireland, doesn't have IaaS in the United Kingdom itself. But Rackspace does.
Amazon and Rackspace have different hypervisors, different virtual machine file formats, and different service APIs, but Coupa doesn't need to re-engineer its SaaS for each cloud. It turns that complexity over to RightScale, which, having done it for one customer, can gain economies of scale by repeating the service for many customers.
In Canada, Coupa has gone as far as standing up a private cloud operation to run its service for a particular company that must heed Canada's restriction against Canadian citizens' healthcare data being stored on U.S. servers. There are no IaaS providers in Canada. So Coupa established CloudStack in a colocation site, and lets Rightscale manage the server cluster as a private IaaS.
"We're cloud agnostic," said Naik, and it serves his young company well. It has 200 customers in 40 countries; Salesforce.com is also a customer.
Both Music Mastermind and Coupa needed additional options after establishing their first IaaS operation. Here are six reasons from their experience that argue in favor of use of multiple cloud services:
1. Data does not always flow across international boundaries. If your IaaS supplier is in the United States, you may need a second service in another country where you want to operate.
2. If you're a small company that wants to get big fast, you will have to plan a major data center and staff it before you get too big. Otherwise, you'll develop a successful service that's ready to take off and miss serving demand as it materializes. Or you can rely on the cloud until you know what data center you really need.
3. If you're a small company that doesn't ever want to run a big data center, but you want to be able to meet frequent spikes in demand, you'll need a way to shift traffic to reserve capacity somewhere. The cloud is a logical supplier.
4. If you want the flexibility of presenting your service in either a public cloud setting or a private infrastructure operation for a special customer, you'll need a way to quickly establish a private cloud without diverting all your engineering effort to do so.
5. If you want to operate your own data center, but know some public-facing workloads can be run more efficiently in an automated scaling and load-balanced environment, then a hybrid cloud operation will let your IT concentrate on the things that yield unique business value.
6. If none of these seem to fit your case, think about the value of showing independence and avoiding vendor lock-in by always maintaining a relationship with two or more vendors. Each supplier has different strengths. Try to take advantage of the fit that matches.
Look for tension between customization and mass appeal as SaaS providers try to keep large customers happy while staying true to the multitenant model. Find out the whole story in our SaaS Adoption Soars, Yet Deployment Concerns Linger report. (Free registration required.)
Never Miss a Beat: Get a snapshot of the issues affecting the IT industry straight to your inbox.
You May Also Like
---